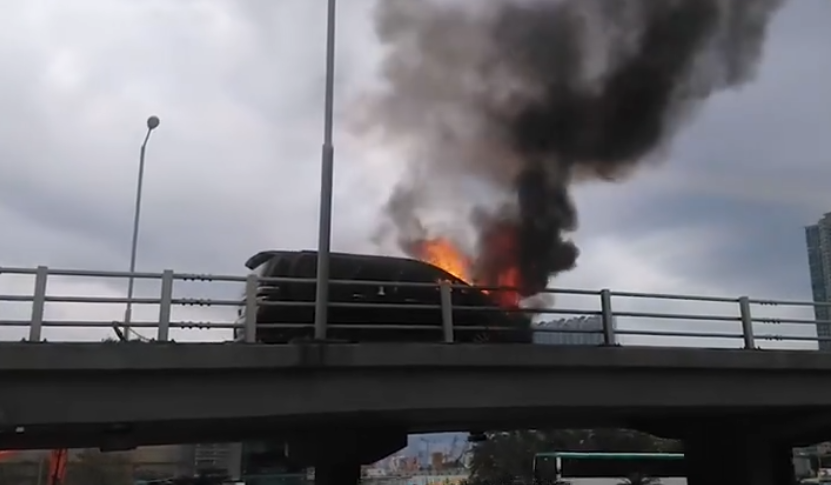 Driver and passengers unscathed after car bursts into flames
At about 3pm Sunday, a seven-seater car burst into flames while driving towards Mong Kok on Prince Edward Road East on the flyover near Regal Oriental Hotel in Kowloon City.
Although the driver and passengers emerged unharmed after abandoning the vehicle, the fire spread and engulfed the car in flames. Firefighters arrived on the scene and put out the fire.

A section of Prince Edward Road East has been closed off, causing heavy traffic to build up, with King Tai Court in San Po Kong marking the end of the traffic queue.

The Transport Department urges drivers to steer clear of the Prince Edward Road East area and to use other roads instead.