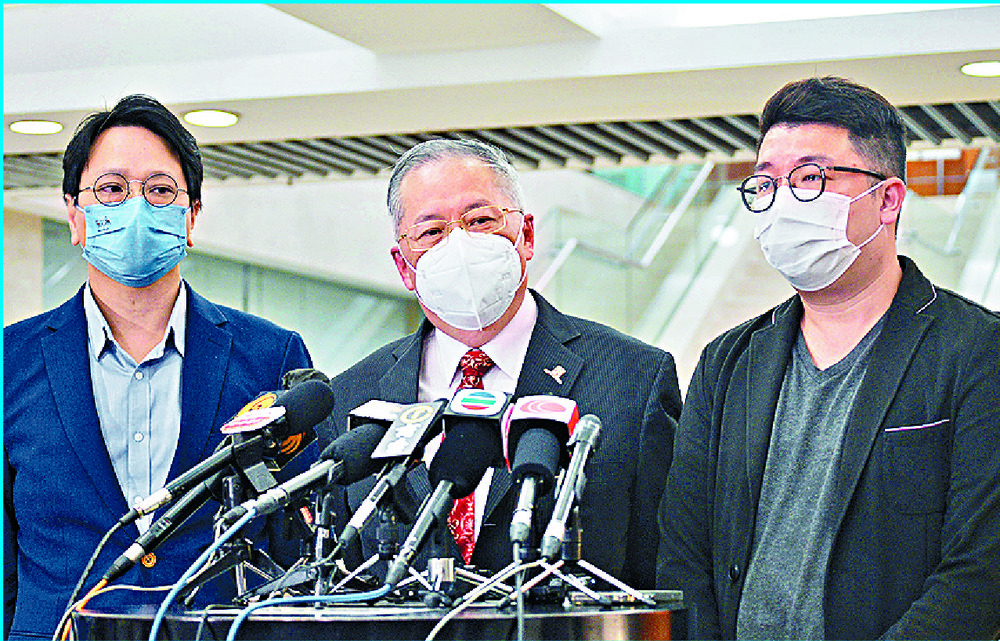 Drive for uni council revamp takes root as task force eyed
The council of the Chinese University of Hong Kong will form a task force to review proposals on its reorganization.
The council heard a proposal raised on Monday by three lawmaker-council members - Tommy Cheung Yu-yan, Bill Tang Ka-piu and Edward Lau Kwok-fan - on the university's statutes on the group's composition and structure.

Council members exchanged views on the proposal and agreed to establish a task force to undertake further consultations and present initial findings to the body.

The council also said the task force will review the recommendations made in a 2016 proposal on its reorganization and evaluate whether they remain valid in light of the submission from the three lawmakers.

"The university thanks the three Legislative Council members for submitting their proposal and appreciates the opportunity for the council to discuss their ideas prior to being formally circulated to the education panel."

The proposals will be further presented to the education panel of the Legislative Council at its meeting scheduled Friday.

Lau, of the Democratic Alliance for the Betterment and Progress of Hong Kong, said the proposals aim to increase the number of non-academic staff council members and to refine the appointment process of high-ranking university staff. "We need to increase the proportion of non-academic staff in the council at a ratio of 2:1 so that we can have greater control over the appointment of high-ranking staff such as the vice-chancellor," Lau explained.

The 2016 bill suggested that the number of council members be decreased from 53 to 29 and that two students should be elected to join the body.

An additional item to amend the Lingnan University Ordinance has also been added to the agenda for Friday's Legislative Council meeting.

The proposal came after council members lambasted the CUHK administration for changing the school emblem without consulting the council, despite the university claiming it had spent "nearly a year" consulting more than 2,200 stakeholders including staff, students, alumni and the public on the rebrand.

The university dropped the rebranding initiative in October after public outcry forced a rollback of the release of a simplified version of an emblem that did not feature the motto "Through learning and temperance to virtue" on a ribbon under the shield.

Proposals to reorganize the university council would help to avoid such situations, Lau said.