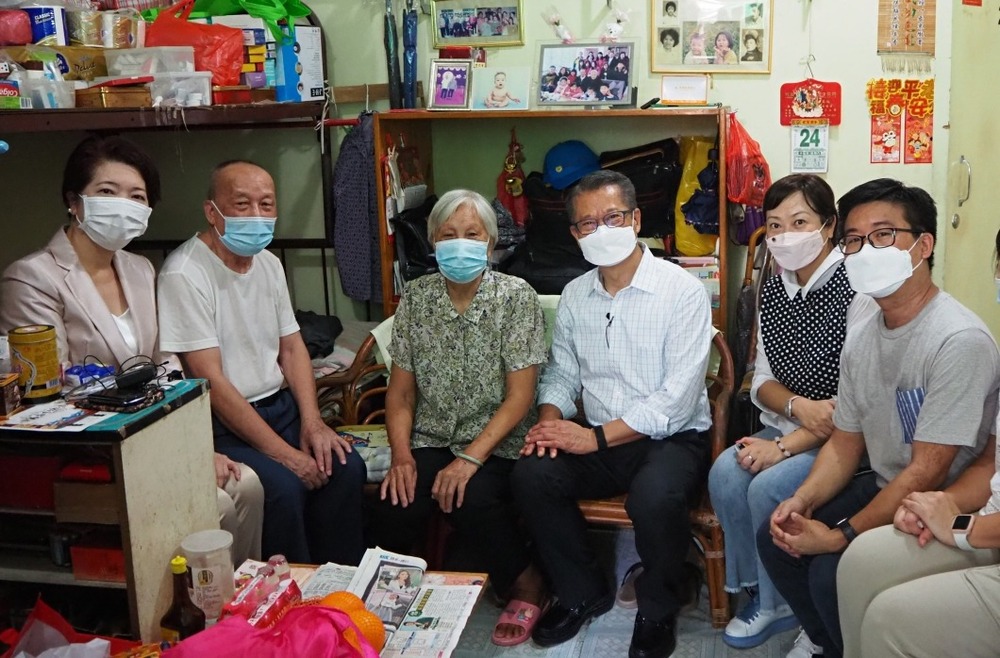 Drastic measures needed to rid of partition flats by 2049: Paul Chan
Drastic measures are needed to increase housing and land supply in order to eliminate all subdivided flats by 2049, Financial Secretary Paul Chan Mo-po said.
Chan wrote a blog in response to the remarks made by Xia Baolong, head of the State Council's Hong Kong and Macau Affairs' office, who said Hong Kong has to get rid of subdivided flats and cage homes in line with targets set by the Communist Party of China.

The party aims "to build a modern socialist country that is prosperous, strong, democratic, culturally advanced and harmonious" by 2049.

"The long term land supply can be increased through ways like reclamation, we also have to simplify the complicated procedures in land development," he wrote.

He believes the city's long existing land and housing problems will definitely be solved on or before 2049.

Chan visited residents in subdivided flats and the elderly who lived in the public rental housing yesterday. "For the grassroots, housing problem is their biggest problem that needs to be solved promptly," he said.

While solving the problem of subdivided flats, he also said there are other housing problems to tackle, for example the expensive prices and tiny living spaces.

"These problems are affecting the social development and stability, it is an economic problem, social problem and an important political problem," Chan emphasised.

The disparity between the rich and the poor in income and assets laid behind the housing problems, said Chan.

"If we can provide places with affordable prices and reasonable living space, the cost of living can be reduced and citizens will be able to buy a house," he said.

"On one hand, the problems of high renting prices and small living spaces in subdivided flats can be tackled. On the other hand, it can reduce the citizens' expenses on paying rents so their living quality will be improved and they can start saving assets," he added.