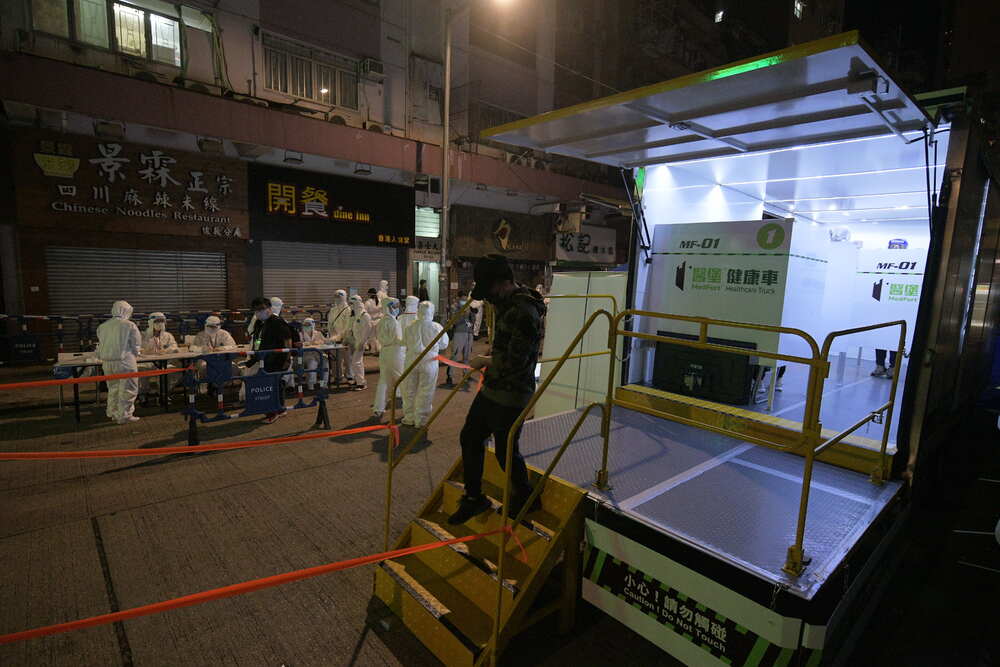 Dozens of residents quarantined in Jordan's overnight lockdown in Jordan, after first mutant case detected in the community
Health officials have ordered 21-day quarantine for 81 residents of a building in Jordan that is home to a probable mutant Covid-19 case.
Those esidents of Parkes Building on Parkes Street were confined after testing negative for the virus during an overnight lockdown which was lifted on Saturday morning.

Officials cordoned off the area at 11.30pm last night for mass screening, after a resident who tested preliminary-positive was found to be a carrier of the N501Y mutant strain.

A government spokesperson explained that the mutant strain is high transmissible and sub-divided units are common in the relatively old building, making the risk of infection higher.

"The government immediately made a 'restriction-testing declaration' for the relevant area immediately after the test result was found positive last night," the spokesperson said in a statement.

Meanwhile, those who had been to the Parkes Building for more than two hours last week (April 9 to 16) are now subjected to undergo compulsory testing on or before Sunday.

Hong Kong has logged more than 210 infections involving mutant strains of the virus, but all of them had been imported cases. It was uncertain whether the latest patient with the variant had travelled recently.