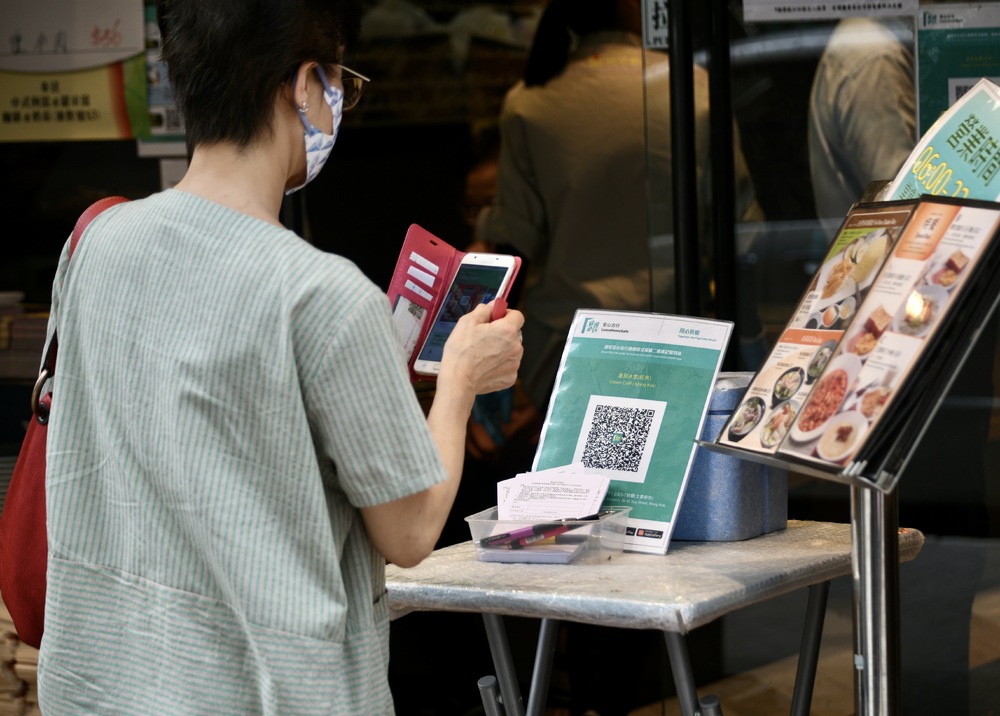 Double loss! Drinker fined HK$10,000
A 25-year-old drinker lost HK$10,000 on a single night after he failed to use the LeaveHomeSafe app before entering a bar, and failed to put on a mask.
Police started Operation Levington and Pinetower on Saturday night, patrolling various entertainment venues in the district.

Twenty one customers have been fined HK$5,000 for not scanning the LeaveHomeSafe QR code before entering bars in Kwai Chung.

They found 16 men and five women aged between 16 and 46 to have failed to use the app upon their entry, in breach of social distancing rules.

Among them, a 25-year-old man was also fined another HK$5,000 for failing to put on a mask – meaning he is getting double penalty.

Two bars involved in the operation have been downgraded to type A premises, meaning they are banned from operation from 6pm. Only two customers can be seated at each table.