Donnie Yen's stand-out appearance in John Wick: Chapter 4 is an excellent opportunity to raise Hong Kong's global prominence, and the city's government must step up to take it.
Current Hollywood blockbuster John Wick: Chapter 4 features Hong Kong actor Donnie Yen playing "Caine", a foul-mouthed, blind assassin. His role catapults the city back into the international spotlight and is no doubt a significant moment for the Cantonese language, too.

It has been many years since I last heard an entire cinema audience burst out in spontaneous laughter but when Yen uttered one particular profanity, and Keanu Reeves – who plays the titular role – copied it in his well-known minimalist style, that was exactly what happened.

It will be interesting to see how far Yen's swearing will take the Cantonese language in terms of global visibility, but so far it has certainly drawn a welcome bit of attention.  

The exact line Yen uses – ham gaa caan – is one of the most common swear phrases in Hong Kong, and translates as "May your entire family be bulldozed". While the curse is not particularly vulgar, its intention – to send your loved ones to the grave – can be considered rather mean-spirited.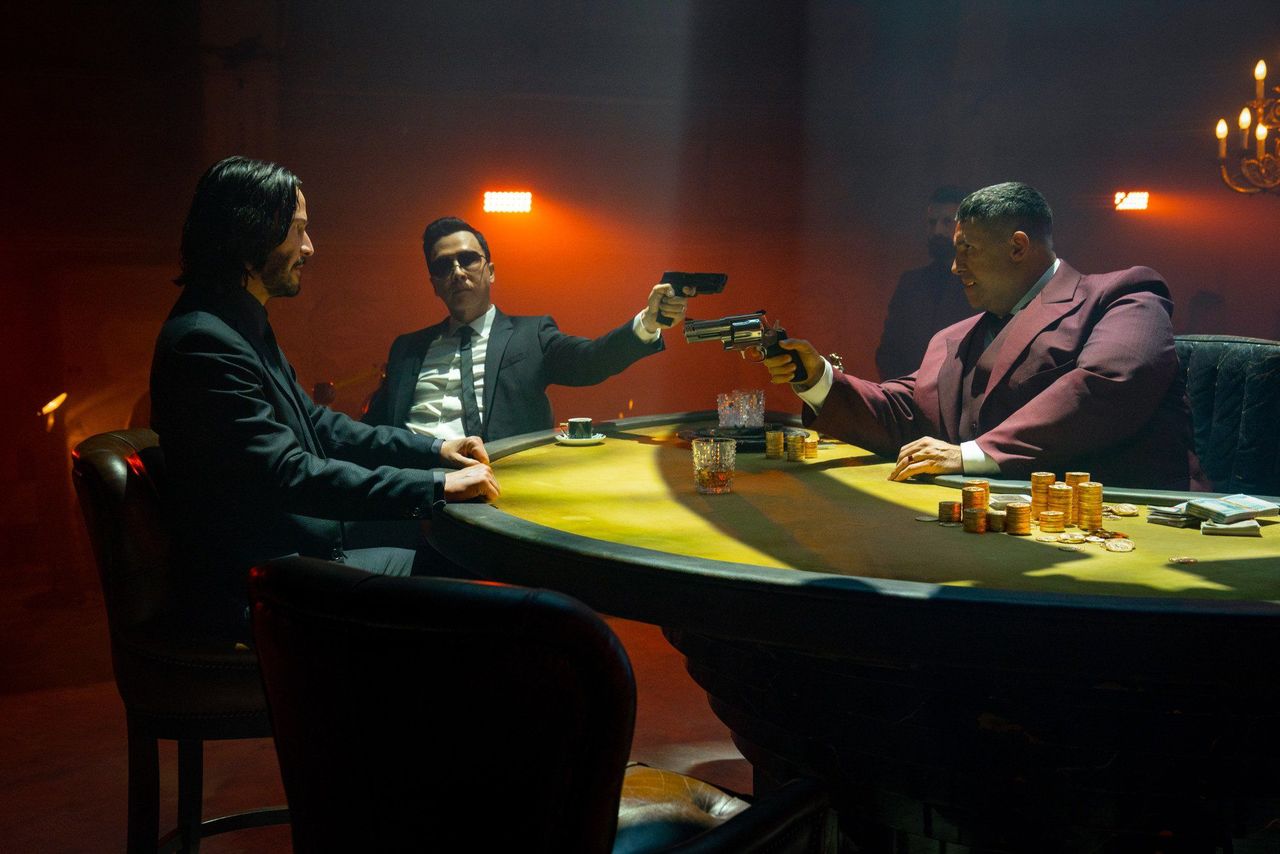 (From left) Keanu Reeves, Donnie Yen and Scott Adkins in John Wick: Chapter 4.

While the use of profanity in movies is a risky move, it can be effective if executed correctly. In the case of John Wick 4, Yen's use of a moderate Cantonese expletive has added value to the movie, lending a sense of realism and honesty to the character he portrays through the authenticity of language.  

Yen's appearance in John Wick 4 – and Reeves' replication of Yen's Cantonese dialogue – also serves as an excellent opportunity for Hong Kong to capitalise on its international fame, leverage the tourism and business sectors during the current drive to attract tourists, and hopefully lead to a surge in Hong Kong's global prominence.

I feel there is merit in Yen becoming a global ambassador for Hong Kong. His versatility in acting, reputation as a martial artist, and fluency in multiple languages position him ideally for the role.

Ambassadorship would be a major commitment for the actor, who would also need to satisfy certain expectations from the industry and business to fulfil this job.

Given Yen's prominence in the film, it may even lead to Hong Kong being chosen as a location for the next John Wick sequel. Having Reeves on the streets of Hong Kong would present the perfect opportunity to showcase the city's most iconic sights, and its unique culture, to a potentially vast worldwide audience.  

The idea of leveraging Yen's fame in John Wick 4 to promote Hong Kong internationally is a compelling one, but it must be pursued with some caution, and it will be interesting to see how the government uses the phenomenon to increase the city's visibility.

Yen's portrayal of a complex and compelling character in the film is undoubtedly a source of pride for Hong Kong cinema and its legion of international fans.

It showcases his talent and abilities as an actor, as well as highlighting the role of Hong Kong cinema in nurturing promising performers and filmmakers – something that has earned the local industry a leading global reputation in the action film genre.

Yen's role in John Wick 4 boosts Hong Kong's visibility in the world, tickling people's curiosity about the city, its language, history and culture, and promoting our home – and Cantonese – in a positive light on a prominent stage.

As such, there is no better time than the present to showcase Hong Kong's many attributes. And the launch of Hong Kong's first Pop Culture Festival, in April, aims to do just this, in an immersive and engaging fashion.

The festival, running from April to November, kicks off with a tribute to late Hong Kong superstar Leslie Cheung Kwok-wing, who helped shape the identity of Cantopop during his illustrious 26-year career. This year marks the 20th anniversary of his untimely passing.

I hope Cantonese-speaking artists from the fields of music, movies and television will be invited to perform and interact with fans so as to provide a platform for the promotion of Cantonese language and customs through the lens of pop culture.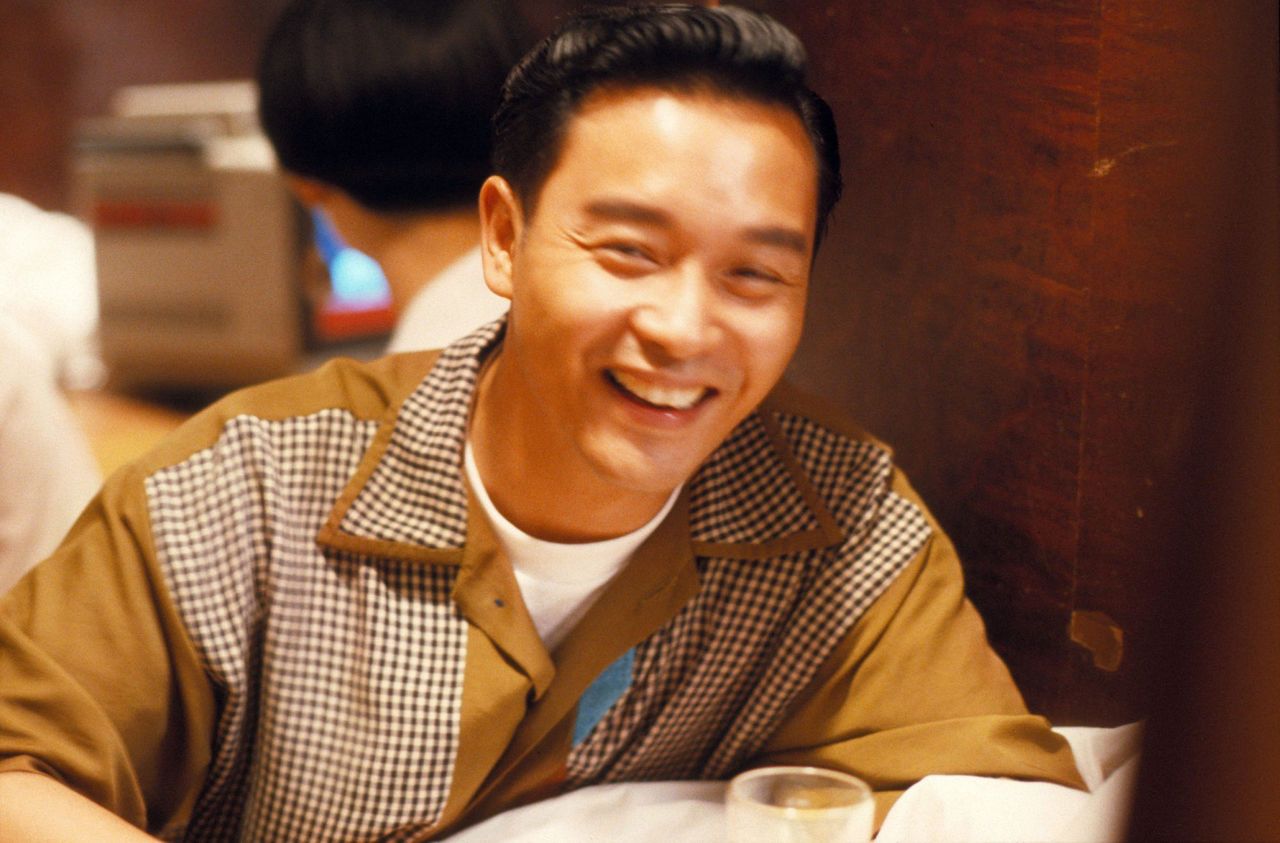 Leslie Cheung in the Wong Kar-wai 1990 movie "Days of Being Wild".

I also hope there will be unofficial panel sessions that feature language experts and cultural scholars discussing the history, usage and evolution of Cantonese, and its cultural significance. And there should be community activities organised to highlight the rich heritage of Cantonese cuisine, lion dance and even the art of mahjong.

On the interactive side, the festival should offer opportunities for interested attendees from across the region, and the world, to pick up basic Cantonese phrases – along with principles of the language – and maybe even learn the backstories to certain popular profanities.  

If these are not already in the programme, there is still time to include them or they can be staged in the community during the festival period by local leaders in related fields.

The power of social media should be used to draw in younger audiences by posting Cantonese-language content, short video clips, and snippets from panel discussions and performances to generate buzz in the wider international community.  

Thus, the comedic effect of Yen's Cantonese profanity in John Wick 4 has drawn the eyes of the world to Hong Kong. Now it is time for the city government to step up and show some swift and slick moves to the world.