The club is already Hong Kong's largest taxpayer and one of Asia's top donors, with charity contributions outpacing growth during the pandemic. With higher taxes likely to eat into competitiveness and revenue, calls to raise betting duties will do little beyond earning politicians brownie points.
In the run-up to the Hong Kong government's 2023/24 budget, political parties have been busy tabling proposals to revive the pandemic-hit economy and open new revenue sources for the city's coffers.

Among them is a call from the New People's Party to lift the football betting duty from 50 per cent to 80 per cent. The basis of the argument is that the Hong Kong Jockey Club (HKJC) should be paying more taxes from its increasingly high betting turnovers.

However, a closer reading of the facts exposes the flawed nature of this argument. First, HKJC is the single biggest taxpayer to the Hong Kong government, thanks to the betting duties levied on horse and football betting. In the 2021/22 financial year, it returned a record HK$33.6 billion (US$4.3 billion) to the community.

This sum consists of a record HK$27 billion in taxes and duties and HK$6.6 billion in charity donations, including HK$1.4 billion to fight the pandemic. As Asia's top charity donor, it ranked ninth in The World Charity Index for 2020/21.

Although HKJC achieved a new turnover record of HK$290 billion in 2021/22, this needs to be put into perspective. Between 2011 and 2022, HKJC's charity donations increased by 288 per cent. However, its net margin only increased by 96 per cent in the same period.
The growth of HKJCs charity contributions has far outpaced its business growth rate. Its charitable work, spanning elderly services, education, sports, and arts and culture, complements what the government provides and strengthens civil society collaborations.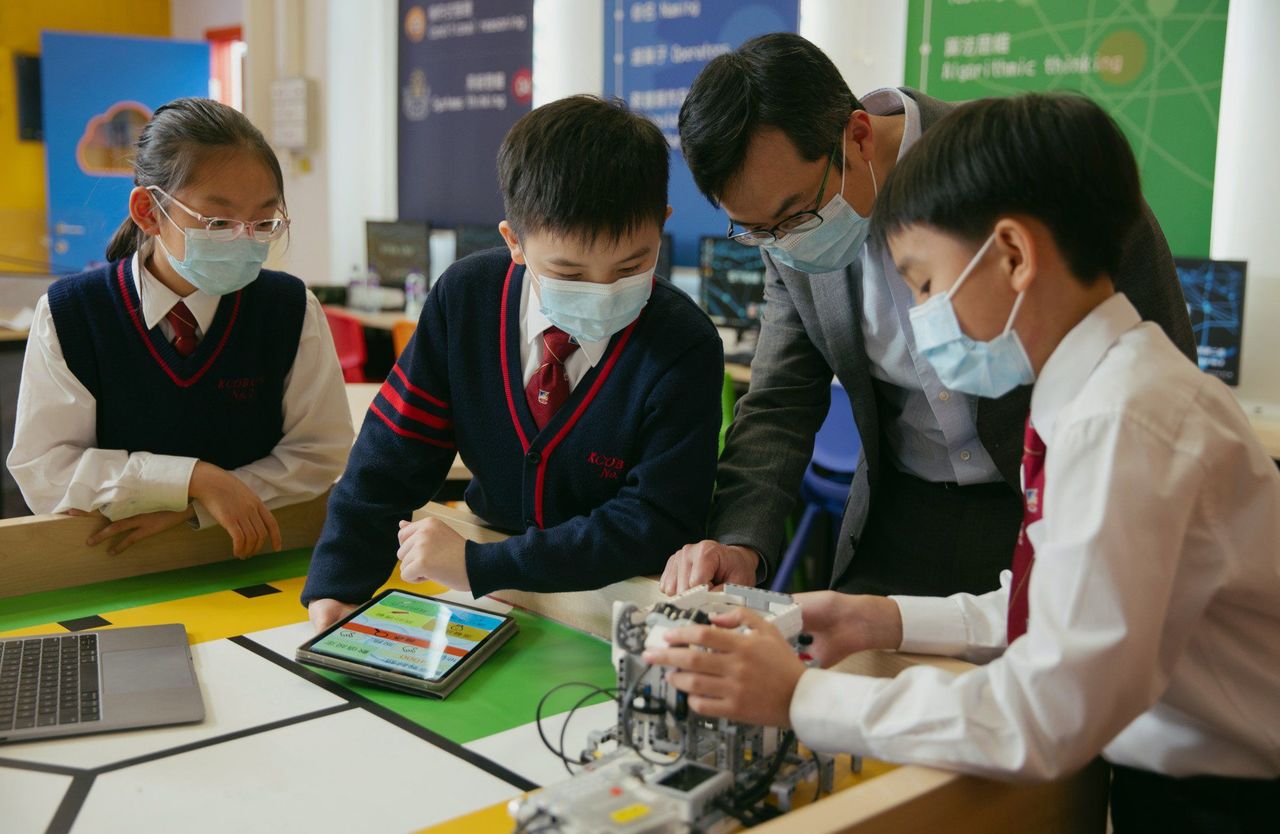 Leong Cheung (second from right), executive director of charities and community at The Hong Kong Jockey Club, meets students from CoolThink@JC, an education programme funded by the HKJC.
In business terms, HKJC is a high performer. It thus makes no sense to increase Hong Kong's football betting duty just because HKJC's business is performing well – this idea effectively penalises excellence.
Second, the observation that HKJC is a gambling monopoly should also be questioned. Online betting is today ubiquitous. It is a global reality. While HKJC is the only licensed betting operator in Hong Kong, it is not the only operator, considering the strong competition it faces from all forms of wagering operators worldwide. This includes casinos in Macau as well as illegal and offshore bookmakers.
Hong Kong has the highest betting duty rates in the world, with HKJC paying from 15 per cent to 65 per cent more than other operators. Any increase in football betting duty will thus eat into its competitiveness and see more Hong Kong people bet illegally. The result will mean less, not more, tax contributions to the government.
Higher tax payments will also affect the ability of any organisation to make continued investments to stay competitive. HKJC is a rare home-grown global brand that finds its main betting turnover growth driver in bets placed from overseas, especially during the pandemic years. It will need to constantly upgrade its racing product and IT facilities to maintain its appeal.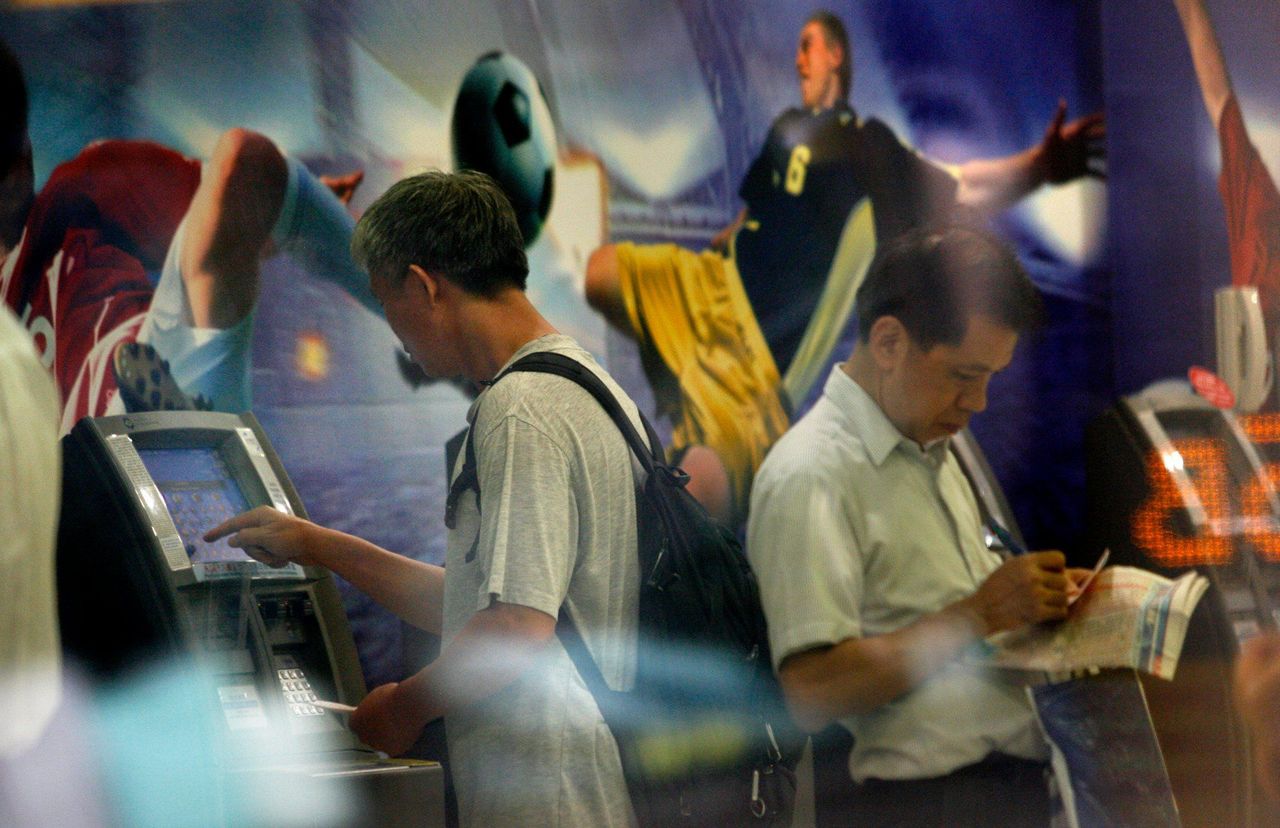 A Hong Kong Jockey Club betting shop on Hennessy Road in Wan Chai on September 18, 2008.

Third, there is an argument that HKJC does not organise the football matches that it takes bets on and thus has few costs in running a football betting business. By that logic, the same can be said of all football betting operators worldwide. The difference is that HKJC, as a large-scale betting operator and philanthropic organisation, does not necessarily enjoy any advantage over its competitors in terms of costs.

If anything, it is disadvantaged by many regulatory restrictions. For instance, illegal and offshore bookmakers provide better odds under no or lower betting duty obligations. Moreover, they offer a far wider range of betting products which are not available in Hong Kong, such as basketball and Formula One racing.

Closer to home, Macau tourism authorities are back with a vengeance after a three-year closure under the pandemic. The casino hub has already seen an instant rebound of tourists over the Lunar New Year period after the easing of Covid-19 curbs. This includes Hong Kong visitors who are drawn by the Macau government's offer of free return bus and ferry tickets.

An official campaign called Macau Treat to revive tourism and reboot the SAR's economy promises more lures for visitors from both the mainland and Hong Kong. The return of punters to Macau's casinos will increase what is already tough competition for HKJC.

While annual calls to raise Hong Kong's football betting duty may score cheap political points, the idea that such tax increase will easily lead to increased government revenue is as simple-minded as it is counterproductive. Fiscal policymaking requires a holistic, solid analysis of the facts, not populist politics that sag the quality of public debate.