Leonita Arcillas Quinto's sister relieved case is over and hopes that it inspires people to listen to migrant workers' complaints.
A domestic helper in Hong Kong died of natural causes in her employer's residence, an inquest jury ruled on Wednesday, despite allegations that she was overworked.

Following a seven-day inquest hearing, a four-member jury returned a unanimous verdict of death by natural causes at the Coroner's Court in the case of Leonita Arcillas Quinto, who died on April 4, 2017, after her employer found her unresponsive on her bed, less than four months after she arrived in Hong Kong.

The verdict came after Coroner Stanley Ho Chun-yiu instructed the jurors to choose between the options of natural causes and an open verdict on her death, considering there was insufficient evidence in the case and Quinto's cause of death was unknown.

The forensic pathologist who carried out the autopsy previously said he could not pinpoint the

cause of death of the 46-year-old Filipino woman. Her organs appeared normal and there were no fatal injuries, he said. The court also heard Quinto had not suffered from any serious illness and her health was normal prior to her death.

Expert witness forensic pathologist Dr Philip Beh Swan-lip said in court that overwork alone would not have led to death and agreed the true cause was unknown.

Quinto was employed by Rachel Wong Sing-yung and her family of four in December 2016. The helper developed symptoms of an upper respiratory infection a few days after starting her new job at the family's residence in Mei Foo Sun Chuen in Kowloon, but no significant medical findings were made after three consultations.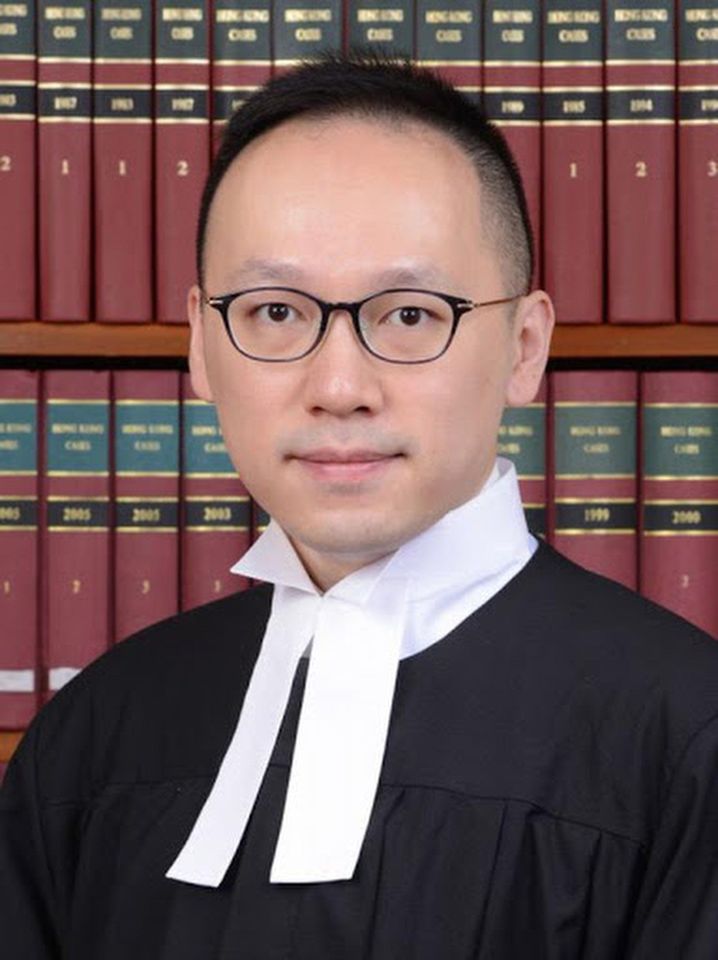 Coroner Stanley Ho.

Quinto complained to the agency one month after starting the new job that she was required to work long hours, had been abused and was underfed. She later gave one month's notice on March 19, 2017, to terminate her contract.

Quinto's younger sister told the inquest the 46-year-old was asked to start working as early as 3am and could not eat until nighttime when she had completed her tasks. Wong also allegedly barred her from using the toilet even when she was menstruating.

The court was told that Quinto had heard Wong had been blacklisted by several agencies because of repeated complaints from other domestic helpers.

Both the labour and immigration officers testified that neither Quinto nor Wong had filed any complaint, while Wong did not have a bad track record.

Her agent told the court he had discarded most of her written records including medical report and job-related documents.

The Labour Department should require agencies to keep relevant documents about the helpers for no less than the contract period, the jury said. It suggested that copies of the helpers' physical examination results and medical records should also be kept by both employer and helper.

Foreign domestic helpers are required to undergo a medical examination before they come to Hong Kong and to produce a report to the employer for inspection.

It urged the police to seek helpers' information, including contract and relevant records, from the agency immediately if there was a death or personal injury. The police should also offer interpreter services for non-Chinese speakers when they make a statement, it said.

Coroner Ho agreed with jurors' suggestions and pressed for follow-up actions by police on the agency and the employer, even though she emigrated overseas with her family in January and was absent from the proceedings.

Popular Employment Services, may have failed to comply with the Code of Practice for Employment Agencies, Ho said.

Quinto's younger sister, Imelda Abong Quinto, said she was relieved that the inquest was finally completed since her sister died five years ago. She testified via video conference from the Philippines during the inquest.

"I pray that other MDWs [migrant domestic workers] will always be careful and do not go through what my sister suffered with her employer," she said in a statement released by Justice Without Borders, which had been aiding her obtain an inquest.

"I hope this inquest inspires people in Hong Kong to pay more attention to the grievances of MDWs. I hope to see an assessment of potential employers of MDWs in the future."

Justine Lam, head of Justice Without Borders Hong Kong office, said the inquest highlighted how vulnerable foreign workers were while overseas.

"The verdict unfortunately does not shed much more light on why Leonita died. The fact Leonita's employers refused to participate in the inquest and avoided contact after moving out of Hong Kong attributed to part of the unclear outcome," Lam said.