Some doctors who had been vaccinated were reluctant to tell patients to get jabbed due to concerns about possible side effects, a 2021 study shows. Authorities must assure them that, within guidelines, it is safe to advise patients accordingly.
Medical practitioners in Hong Kong have been reluctant to recommend Covid-19 vaccines to patients with chronic health conditions for fear of the risk of adverse events. Significant numbers of doctors have also been hesitant about openly discussing or recommending vaccination even for those with no relevant health issues.

These are the conclusions from a study by the Chinese University of Hong Kong that received little attention when published last November. The findings, which should have raised alarm bells, offer an explanation for the city's stubbornly low vaccination rate among the elderly.

Of the 312 family doctors that completed the survey, 90.1 per cent had themselves been vaccinated. However, when asked if they would recommend vaccination to patients without contraindications, a third indicated they would not.

This was not simply doctors wanting to let patients make the final decision after a discussion, as 47.1 per cent indicated they would not "proactively discuss vaccination with patients".

As for why they were unwilling to recommend vaccination, 31 per cent agreed there was "insufficient data to support recommendation", while 41 per cent suggested "clearer [clinical] guidelines" were needed. Doctors were also concerned about vaccine safety, with 36.2 per cent worrying about the potential for vaccines to have serious side effects in patients with a chronic illness.

The study suggests a considerable disconnect between the city's clinical advisers and frontline medical staff. While it was conducted in mid-2021, and concerns will have softened since, the numbers point to an alarmingly high base of doctor hesitancy and uncertainty four months into the vaccine programme.

As for how to interpret the apparent inconsistency between doctors' willingness to vaccinate themselves and unwillingness to recommend their patients do so, the study offers few clues. Some may have felt pressured to receive the vaccine, or at heightened risk as a health care worker. But we cannot easily rule out another possibility.

While there is no question doctors put patients first, it must be acknowledged that if they fear being held responsible for an adverse post-vaccine event, this can encourage them to avoid recommending vaccination.

In regions rife with infection, there is of course a bias towards vaccination. However, in a society that believed zero-Covid was attainable, even experienced clinicians may have been susceptible to the view that patients were generally safe.

Elsewhere in the world, fears of being held responsible for an adverse post-vaccine event have been mitigated by limiting patient choices over which vaccine to receive, providing clear guidelines with only a narrow range of exemptions (e.g. allergies), along with robust assurances that doctors are protected from liability claims.

In December 2020, the Hong Kong government addressed the issue of liability, announcing an indemnity fund to protect against adverse post-vaccine events. However, the fund had the wrong target in mind. Rather than serving to reassure doctors that they were protected, it was primarily a promise to the public that they would be compensated in the event of a harmful reaction.

Some will say it was right to target the public first and foremost, since the decision over whether to get vaccinated is an individual one. While this may be true for healthy people with agency over medical decisions, these are not the people who need the vaccine most. Those with severe chronic conditions, including many with carers, are, by necessity, heavily reliant on the opinions of their doctors.

According to government figures, some 70 per cent of Hong Kong's over-60s have chronic conditions, a figure likely to be far higher among the city's 340,000 residents aged 80 or older, many of whom will require ongoing treatment.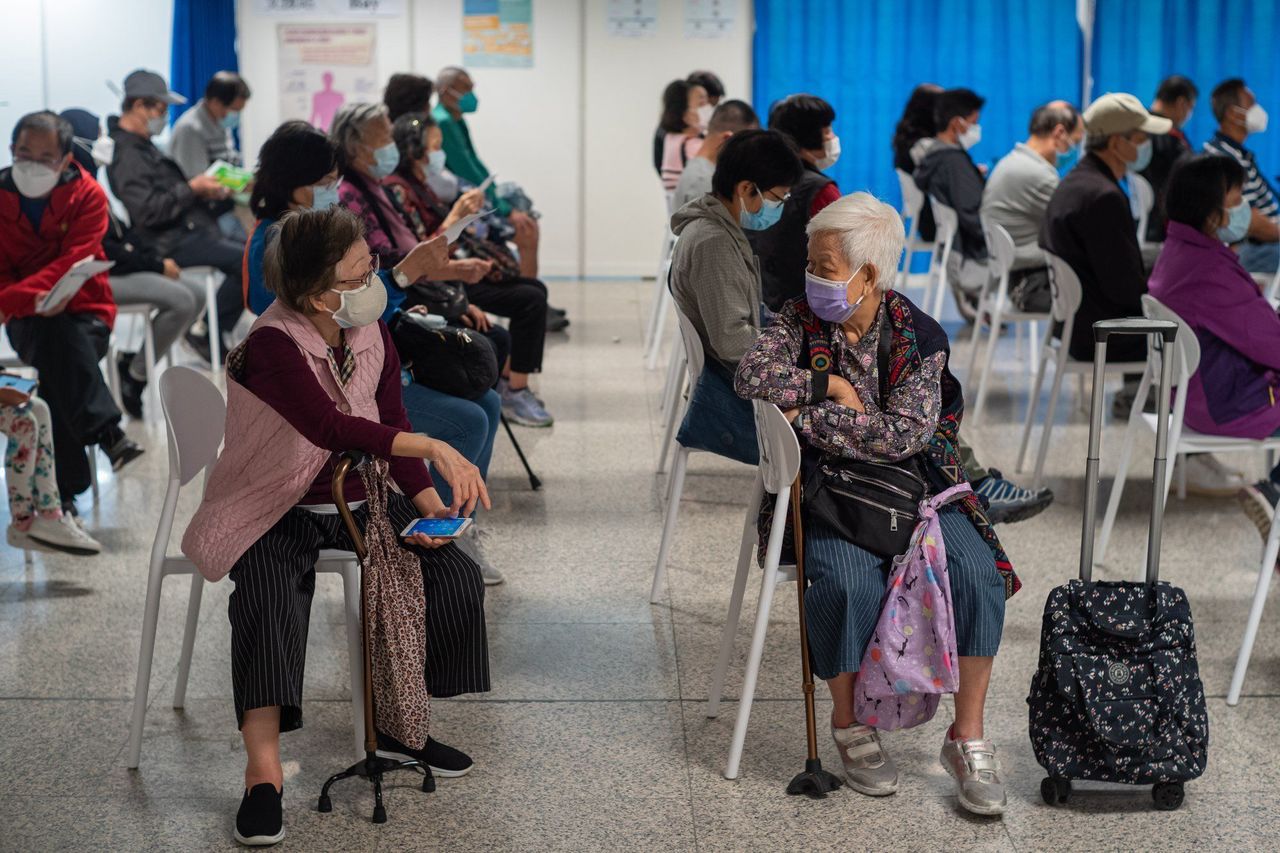 People rest after receiving the Sinovac vaccine in Tsing Yi on March 11.

Given evidence that a substantial proportion of medical practitioners have been worried about the effects of vaccines on this cohort, it is family doctors that are likely to have the answer to why almost two-thirds of over-80s are still not fully vaccinated.

This wave may have already peaked, but many more elderly will be hospitalised in the coming weeks. To save lives, authorities need to stamp out any lingering concerns that clinicians may have about being held liable for adverse post-vaccine events.

Doctors need to know that, within the constraints of clinical guidelines, they are fully indemnified, and are safe to advise elderly patients in the manner they would do if it were their own beloved parent at risk.