Input from medical experts can help authorities 'make better decisions in rare, complicated cases'
Hong Kong needs clear guidelines on how medical blunders are investigated as potential criminal acts, Professor Gilberto Leung Ka-kit, head of the city's specialist training institution, has said.

The issue surfaced after two doctors were charged last month with manslaughter over a female patient's death, which sparked widespread concern in the profession that mistakes at work could lead to criminal investigations against them.

Without commenting specifically on the case, Leung, president of the Hong Kong Academy of Medicine, said it was important for police and Department of Justice officials to consult medical experts when investigating medical blunders as potential criminal acts.
Input from the right experts could help the authorities make more informed decisions, especially in rare or complicated cases, he said.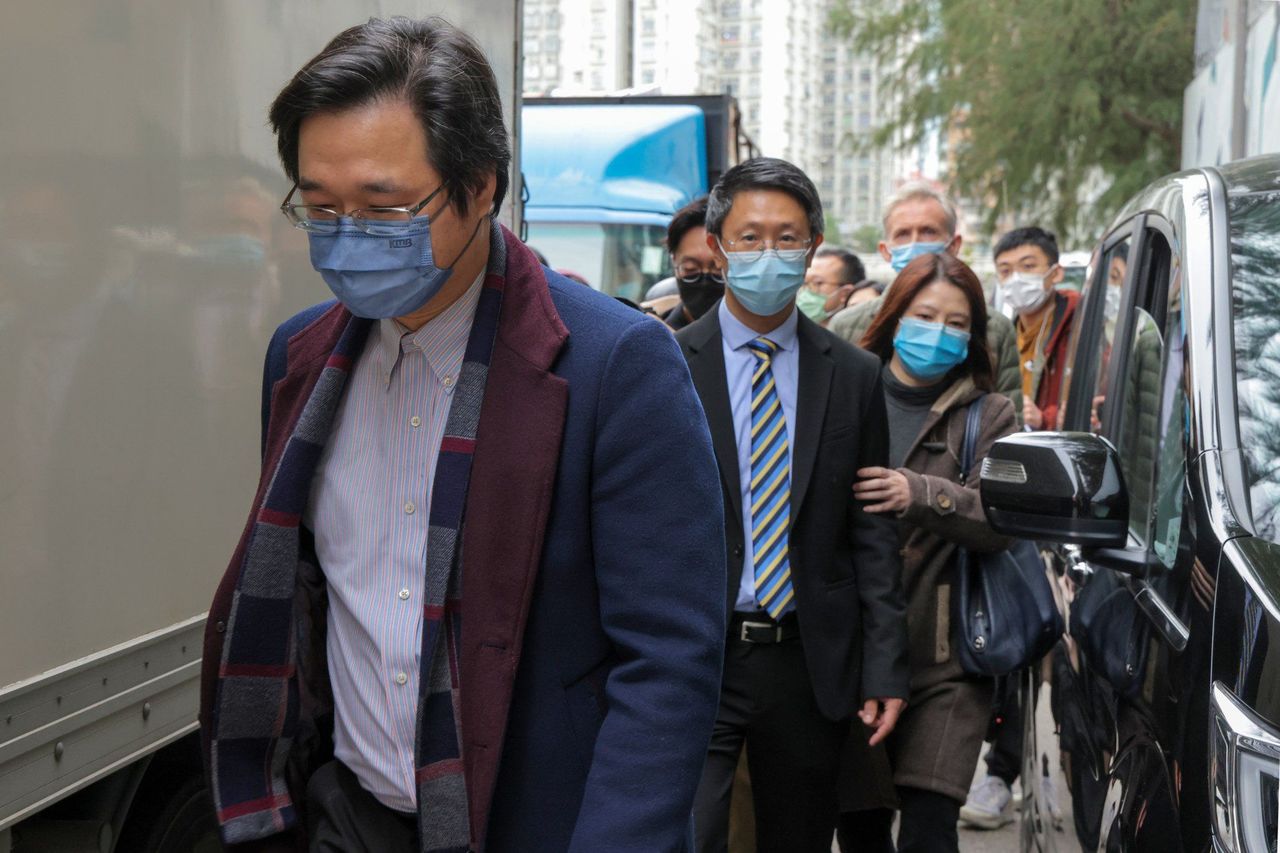 Doctors Chan Siu-kim (left) and Lam Chi-kwan (middle) leave Eastern Court in Sai Wan Ho. Both have been charged with manslaughter.
Leung, in an interview last Wednesday, said: "In the face of such cases, how can we seek help from people with experience? Would there be any guidelines for clarity? These are some changes that we could make in the mechanism."
He also appealed for more specialist doctors to make themselves available as experts during such investigations.
He said the limited number of experts available to help as witnesses in healthcare criminal cases made it difficult for investigators to identify the correct people to consult and this was a challenge in overseas jurisdictions too.
"Each expert witness has their own strengths and experience. When should we use a certain expert and how many should we use? This should be considered carefully, especially in medical blunders," he said.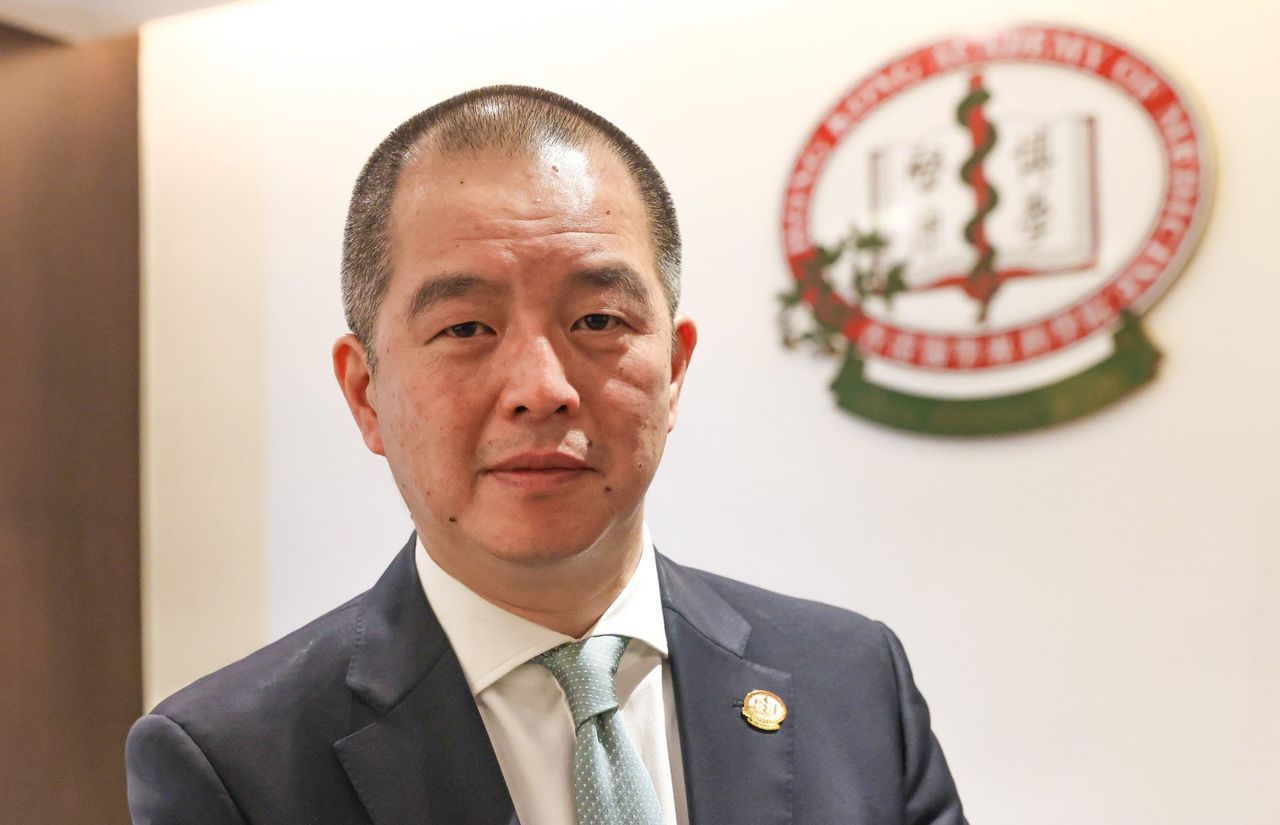 President of the Hong Kong Academy of Medicine Gilberto Leung.

Leung noted there had been very few medical criminal cases in Hong Kong and overseas, and these tended to be more complicated than other types of cases.

"It is really difficult to decide whether to start an investigation or initiate a prosecution," Leung said, adding that police investigators would benefit from having input from appropriate medical experts.

"How to make the best use of expert witnesses in situations such as whether to proceed with prosecutions? This is worth consideration by the authorities," he said.

About 500 fellows of the academy – from more than 70 medical sub-specialities – are on the body's list of experts for legal proceedings.

Leung said he hoped that more specialists would step forward, saying: "There are not many experts for each sub-speciality, and they are not always available when approached."

Hong Kong has more than 15,000 doctors, and more than 8,500 of them are academy fellows. All registered doctors in Hong Kong are eligible to provide expert opinions if they were considered suitable by the police or lawyers, Leung said.

The academy last year launched an online course for doctors interested in being expert witnesses in legal proceedings, and around 100 have undergone the training so far.

The case before the courts involves two doctors at United Christian Hospital who were arrested and charged with manslaughter last month over the 2017 death of a woman forced to undergo two liver transplants as a result of a medical blunder.

Lam Chi-kwan and Chan Siu-kim, who treated the patient, Tang Kwai-sze, 44, were released on bail pending their trial, which was expected to resume in April.

The Medical Council found them guilty of professional misconduct in September 2021 and they were struck off the general register for five and three months respectively, but the sentence was suspended for 36 and 18 months.

Among those who expressed concern over the case was health minister Lo Chung-mau, a liver transplant specialist involved in Tang's operations.

He said he was "disheartened" by the two doctors' situation and aware that frontline medical staff were worried about breaching the law inadvertently while at work.

Police at present investigate criminal cases and seek necessary expert opinion, while the Department of Justice decides whether to initiate prosecution based on the evidence collected.

Police told the Post they conducted thorough investigations in all criminal cases by gathering information about the incidents and collecting evidence from relevant parties.

"The police handle cases in a fair, just and impartial manner in accordance with the law and established procedures," the force said.

Leung, a neurosurgeon, said he was concerned about the impact on doctors if medical mistakes were criminalised.

To reduce the risk of being accused of malpractice, some doctors might start practising defensive medicine, ordering patients to undergo unnecessary checks and tests, he said.

"The medical costs could be higher and it might take longer to make decisions. Patients could face delayed treatment," Leung said.

The medical profession's culture of learning from mistakes could also be hampered, he added, as doctors might be afraid to discuss mistakes openly in case that led to criminal proceedings against them.

"If mistakes are easily turned into criminal offences, the attitude of learning from mistakes could be replaced by fear. This is unhealthy," he said.

He said there had been worries in the United Kingdom that reflective statements made by doctors about mistakes could be used as evidence against them in court.

The British government in 2018 reviewed how police investigations and judicial practice could be improved when handling gross negligence manslaughter in healthcare settings.

The report highlighted the importance of timely advice from experts in medical criminal cases.

"Every investigation for suspected gross negligence manslaughter by healthcare professionals requires an expert opinion at an early stage," it said.