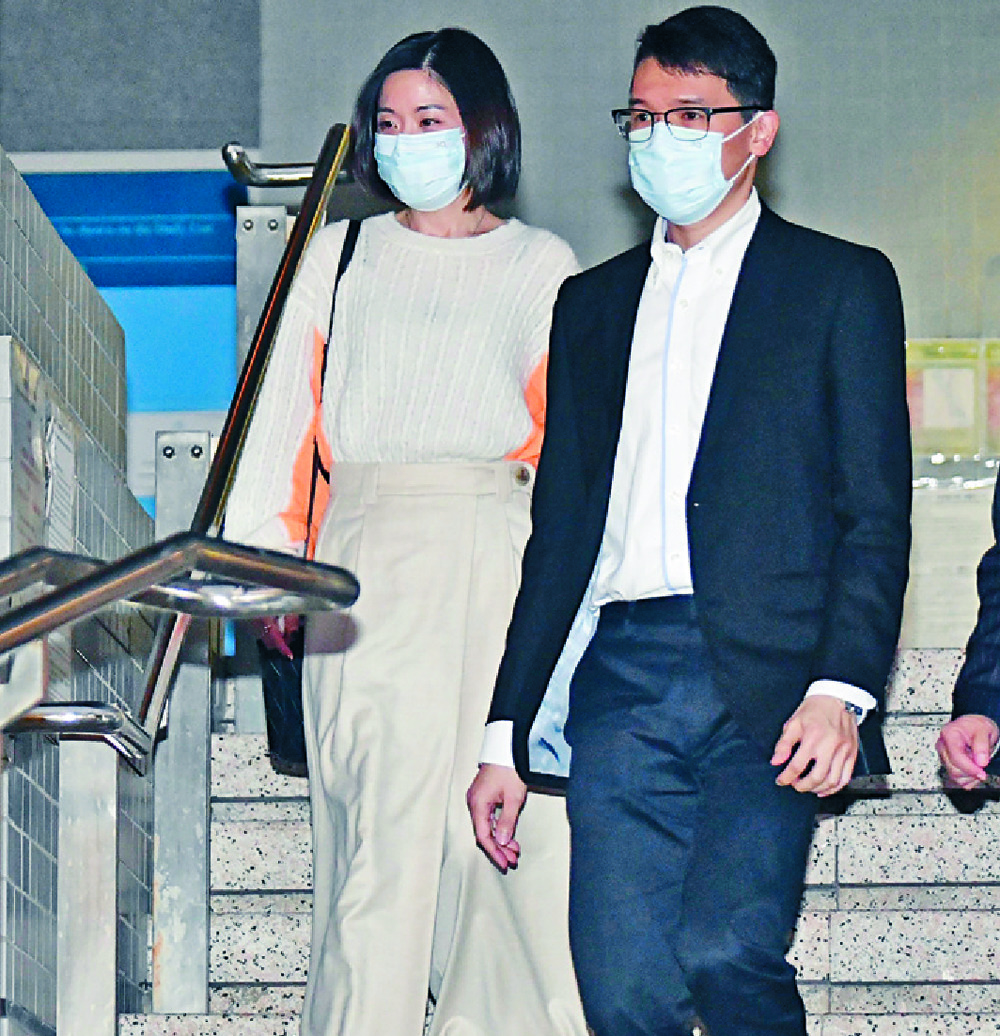 Doctor couple 'left with luxury goods without scanning them'
A security guard told a Kowloon City court that he saw a top Hospital Authority manager and her husband put goods in their bags without scanning them through a checkout machine at a Hung Hom supermarket.
That came as Vivien Chuang Wai-man, 48, the authority's chief manager for infection, emergency and contingency, and her husband, Chiu Ming-yu, a 47-year-old orthopedist with the authority, appeared yesterday before magistrate Frances Leung Nga-yan, accused of stealing foodstuffs worth over HK$1,600 in April.

The couple pleaded not guilty to one count of theft for stealing a watermelon, a melon, two puddings, two boxes of blueberries, three packs of sashimi and sushi, and a bag of prepacked chicken, worth HK$1,632 in all, from the Aeon store in Whampoa Garden on April 23.

The guard, Chan Hang-kui, said he was looking at his phone when Chuang pushed a trolley to a self-checkout machine at around 3.40 pm.

But the pair caught Chan's attention, he said, as it was not normal for customers to use a self-checkout machine when buying a variety of expensive goods.

Chan then followed the pair to the car park, telling them they had not scanned a pack of sea urchins, a watermelon and a melon.

The pair replied that they had paid for the goods, but later it was found 10 items had not been paid for, which was consistent with the scanner records. Chan then notified his senior and reported to police.

Chan agreed that the crowd on that day was greater than usual.

After watching the surveillance camera footage, Leung said that from her observation Chiu did not scan every foodstuff among a total of 23 items.

Lawyers for Chuang and Chiu agreed some items had not been paid for, but argued the pair could have forgotten to do that

They also questioned Chan on whether he mistook paid items for being unpaid ones.

But he disagreed and said he was not present when the record was checked.

It is understood Chuang and Chiu may defend themselves as the case continues today if interview recordings are presented as evidence.

Officers who made the arrests and took statements are expected to be summoned.