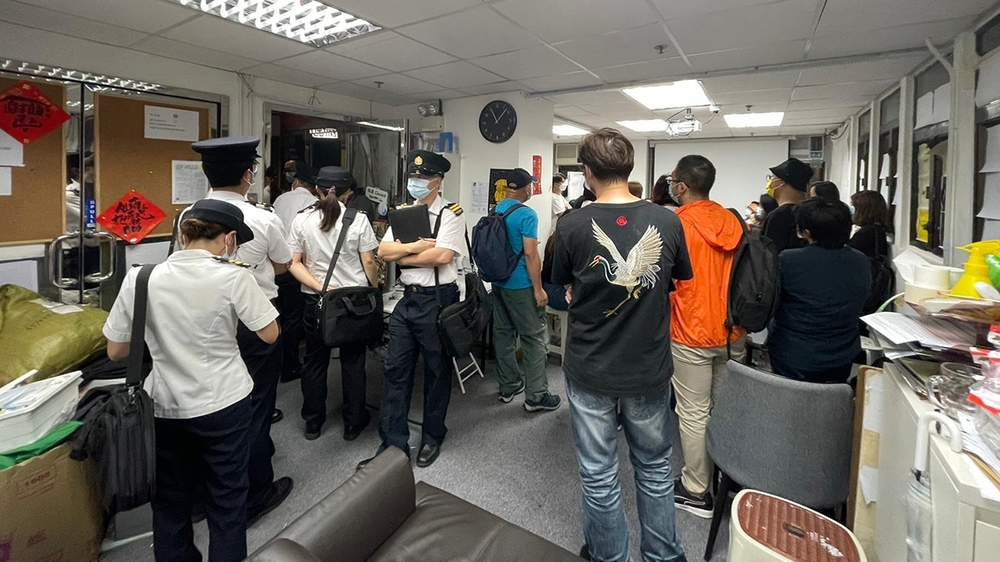 District councilor's romantic movie screening ambushed by FEHD and police
A movie screening held by Yau Tsim Mong district councilor Chu Kong-wai, playing romantic film "Beyond the Dream" was ambushed by the Food and Environmental Hygiene Department and police.
Chu held the private screening at his office last night, where the director of the film Kiwi Chow Kwun-wai was invited for sharing. Chu stressed it was a private gathering where only his friends were invited.

However the screening was ambushed by officers from the Food and Environmental Hygiene Department. They said the department will initiate prosecution against the person in charge for not applying a license for places of public entertainment.

Police also issued fixed penalty ticket to 47 people who were there, including director Kiwi Chow, for violating the group gathering cap.

Chu quoted officers from the Department, saying that "the screening was in violation of the law because the organizer didn't ensure that no other people sneak in." He pointed out that the officers went undercover and attended the screening.

Chu said he has been keeping a low profile for him to "hide" somewhere and play a romantic film without criticizing the government in public. He challenged if the government wants to intimidate the mass public using the group gathering cap.

Kiwi Chow said the incident is ridiculous and he doesn't understand why the incident would even take place, for they were only screening a romantic film at a private premise.

The Food and Environmental Hygiene Department only said no person shall keep or use any place of public entertainment without a license granted under the Places of Public Entertainment Ordinance.