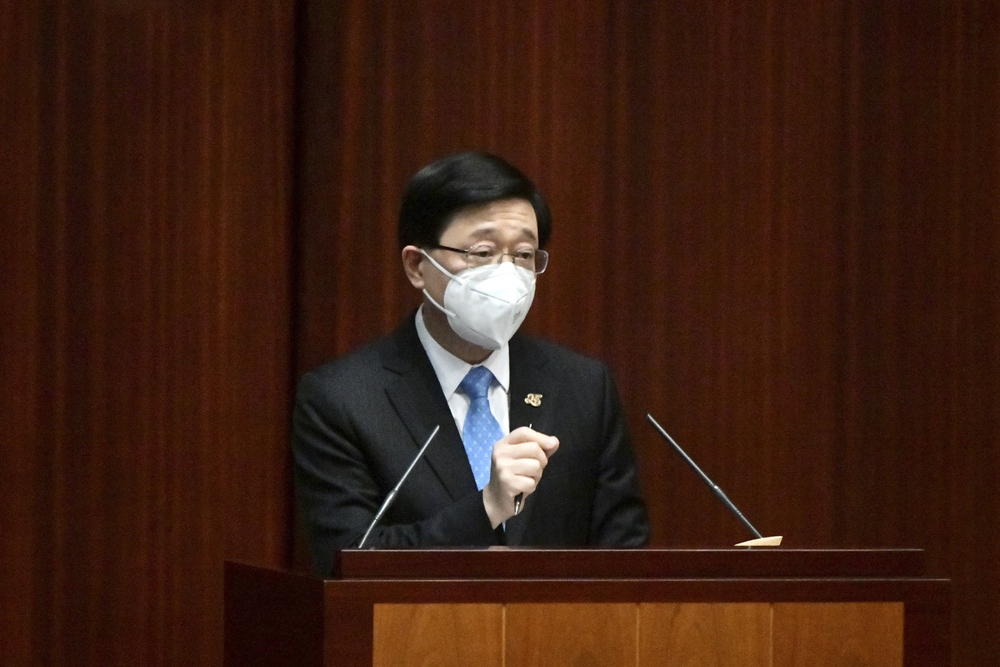 District Council revamp plans to be proposed before next election
The government will review the past failures of the District Councils and propose revamp plans before the next election in 2023, said Chief Executive John Lee Ka-chiu.
The new leader attended his first-ever Chief Executive Q&A session in the Legislative Council on Wednesday morning and was challenged by lawmakers as to whether he has any specific plans or timetables for district administrations.

"The government must make up its decision and plans [on the revamp] before the next District Council election [in 2023]. We will review past experiences to see what went wrong, failed, or even damaged the system," Lee said.

"It is because we have to fulfill requirements stated in the Basic Law and abide by the law. We also have to ponder the question of how to make the council an efficient district organization," he added.

On another note, Lee said the performance of civil servants should be assessed fairly. The government should also investigate coordination and procedures between departments and whether the potential of the civil service team can be unleashed to the fullest.

Lawmakers also asked Lee if the government has a timetable for criminalizing "failure to protect children." Lee answered that a law targeting child abuse will soon be tabled to the LegCo, and authorities will strengthen regulations on parental guidance.