Chief Secretary Eric Chan tells Post that government will hold hand-picked members to same standards as popularly elected peers.
Hong Kong's No 2 official has warned that only those willing to devote the time and commitment required of them should accept government appointments to district councils, which are being overhauled to drastically reduce the ratio of directly elected seats.

Chief Secretary Eric Chan Kwok-ki told the Post that a new disciplinary mechanism would hold appointed councillors to the same standards as their popularly elected peers in the municipal-level bodies whose focus would be redirected to community work rather than politics.

"For those who can't do the job because they won't have time, there will be a mechanism to punish them. Action will be taken against them," he said, acknowledging that some appointed members in the past had been lax in discharging their duties.

"If anyone is too busy to meet residents and do their job, I'd ask them not to accept the appointment."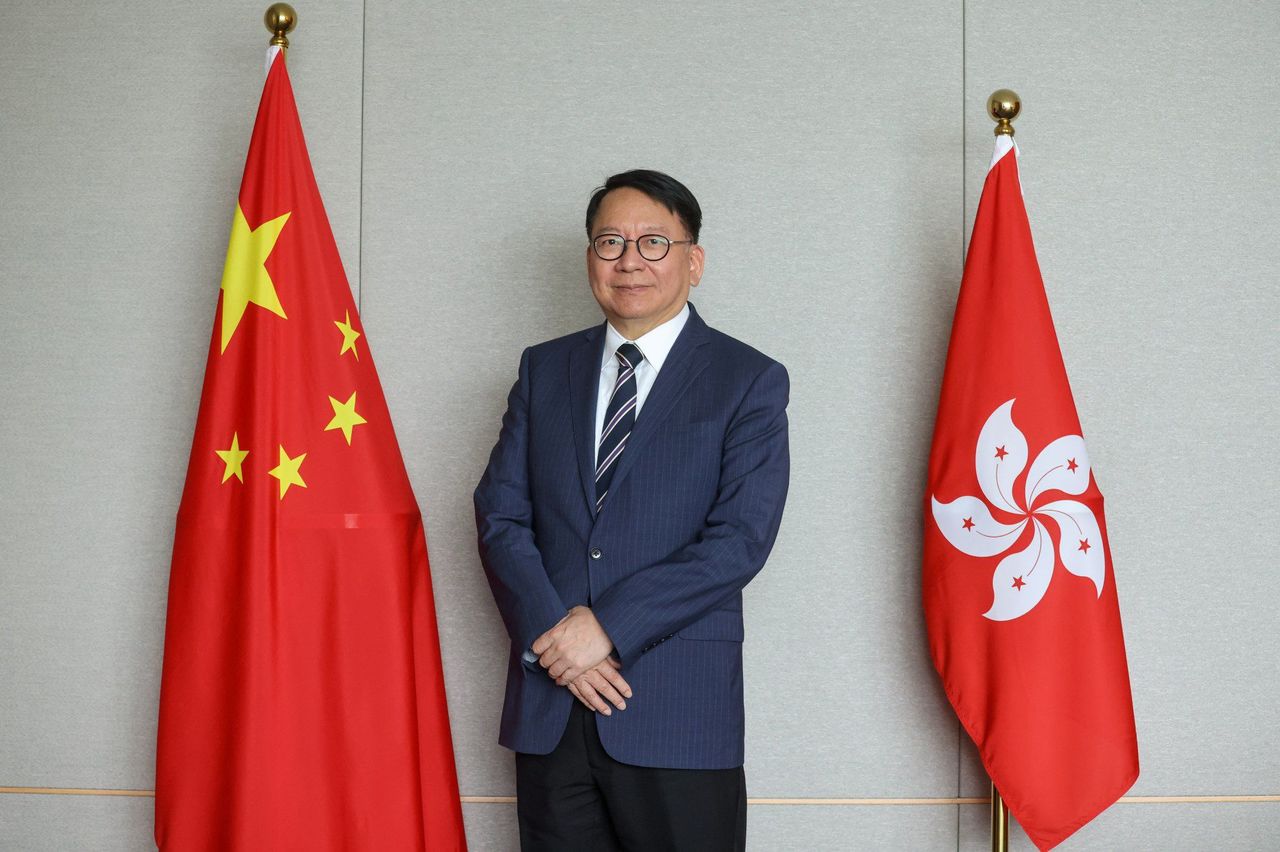 Elected councillors do not necessarily work harder than appointees, Chief Secretary Eric Chan has said in defence of the government's revamp of the bodies.

The government announced on Tuesday that most of the 470 seats in the next district councils would be appointed or chosen by three local bodies, leaving 88 members to be chosen by the city's 4.41 million registered voters.

Authorities also said they would introduce procedures to monitor the performance and conduct of councillors, as well as require hopefuls to undergo vetting for national security risks.

In the 2019 election, members of the opposition camp won most of the 452 seats decided by popular vote, riding on a wave of public dissatisfaction with authorities at the height of the anti-government protests. But instead of turning their energies to solving neighbourhood problems, some councillors used the meetings to pursue a political agenda, according to the administration.

"It's not that we don't believe in the choices of the people," the chief secretary said. "We wouldn't keep the proportion of directly elected seats at 20 per cent if we thought that anything decided by the voters was always wrong. The key is that when [the councils] were too lopsided, they didn't work."

To address that perceived imbalance, three district committees comprising 2,490 members will choose 176 seats, while the government will decide another 179. Rural heads will continue to fill the 27 existing ex officio seats.
Hong Kong abolished appointed district councillors in 2016 as part of a constitutional reform proposal by former leader Donald Tsang Yam-kuen. Critics had long argued that hand-picked members, who maintained full-time jobs, could not devote as much time to their community roles as their elected counterparts.

Asked about the performance of appointed members in the past, Chan acknowledged "some district councillors" had indeed failed to fulfil their duties, but he insisted the system could still produce good results.

"Directly elected councillors do not necessarily work harder than the appointees," he said. "Councillors appointed to the role can be great. They might not like taking part in an election, but they are eager to serve the people. There are plenty of them in Hong Kong."

Authorities would ensure the municipal bodies had a balanced mix of professionals and stakeholders, he said, adding knowledge of the local community would not be a decisive factor for considering candidates.

"Maybe a candidate is very capable, so residents will think it's great to have him as a district councillor as they can seek advice from him on a variety of matters," he said. "If a district councillor is a doctor, people can ask him medical questions such as 'does the Covid-19 jab work?'"

A new steering committee chaired by the chief secretary will formulate policy initiatives for the district councils and members should "support and assist" the promotion of these ideas.

Councillors who failed to promote the policies as assigned by local district officers – civil servants who will also chair the bodies – could face disciplinary investigations if no reasonable excuse could be given, Chan said.

While seat holders did not have to agree with the policies, they were obliged to explain them to residents, the minister stressed.

"You can tell the chair that you have no idea about [a topic]," he said. "But you can't say you know about the topic and still you won't offer the explanation. That's not OK."

Chan will also head the committee responsible for vetting hopefuls for national security risks, part of Beijing's requirement that only "patriots" hold power. But he pledged that democrats would not be rejected simply due to their political stance.

The minister refused to say whether current district councillors whose oaths were accepted by authorities two years ago would clear the vetting process again, saying their behaviour since their pledges could affect their eligibility.