Three of the tycoon's children argue their brother Ian Fok had misled his siblings by failing to inform them of an option to buy back interest in a Nansha development project
The judge presiding over a dispute concerning the late Hong Kong tycoon Henry Fok Ying-tung's multibillion-dollar estate has described the case as "rather sad".

Mr Justice David Lok Kai-hong on Thursday said: "I can't stop myself from expressing the sentiment of how unfortunate this case ended up in court."

The sentiment was echoed by one of the tycoon's children, Ian Fok Chun-wan, whose counsel, Wong Yan-lung SC, observed: "If the late Mr Fok were here looking at what is happening today, the biggest nightmare of his life has unfortunately materialised."

The High Court was hearing a fresh round of legal battle over Fok's HK$11.3 billion (US$1.4 billion) estate, this time in relation to a lapsed option to his dream project in Nansha in Guangzhou, which was considered significant to the valuation of one of his three flagship companies, Henry Fok Estates.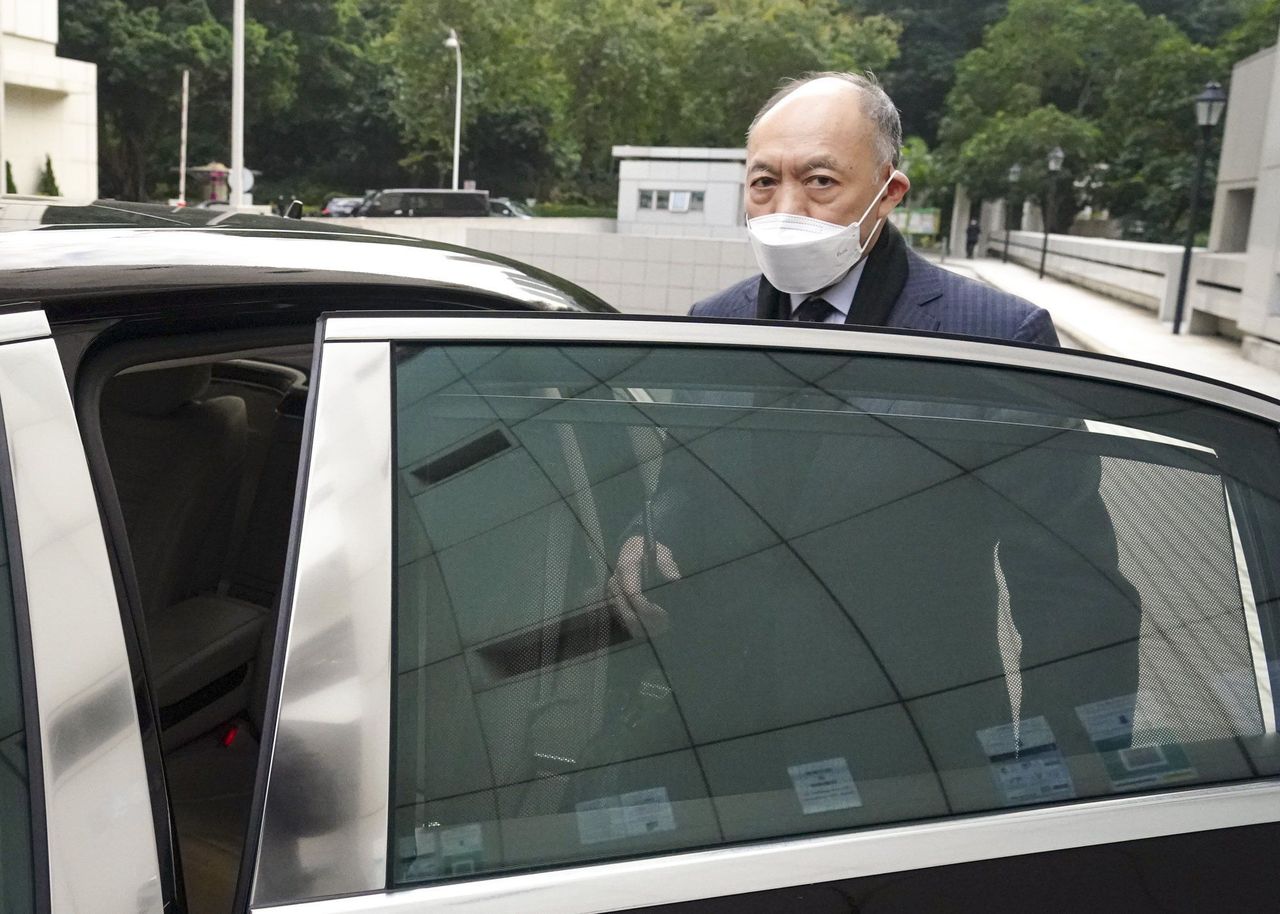 Ian Fok and four of his siblings are embroiled in conflict.

The Post reported in 2015 that, according to one estimate, the project was worth 30 billion yuan.

Fok married three times and had 13 children before he died of cancer at the age of 83 in 2006.

Five of his children, belonging to his first family, are now embroiled in conflict.

They are former legislator Timothy Fok Tsun-ting, Ian Fok, Benjamin Fok Chun-yue and daughters Nora Fok Lai-lor and Patricia Fok Lai-ping.

By a will in 1987, Ian, who had been assisting his father's family business, was allocated HK$30 million (US$3.9 million), while his brothers Timothy and Benjamin were each distributed HK$20 million, with his sisters Nora and Patricia each getting HK$5 million, the court heard.

The five siblings were also given a monthly income – HK$100,000 for Ian, HK$50,000 each for Timothy and Benjamin, and HK$10,000 each for Nora and Patricia, subject to a prohibition against the distribution of capital for 20 years.

All family members and a number of companies reached a settlement over the estate in 2012. But Benjamin, Nora and Patricia, who all had interests in Henry Fok Estates, then complained they were kept in the dark about an option to buy back interest in the Nansha development and lodged the present proceedings.

The interest was held in a share that was transferred from Yau Wing Company, a wholly owned subsidiary of Henry Fok Estates, to Fok Ying Tung Foundation, a charity founded by the late tycoon, at the par value of HK$1 in 1997.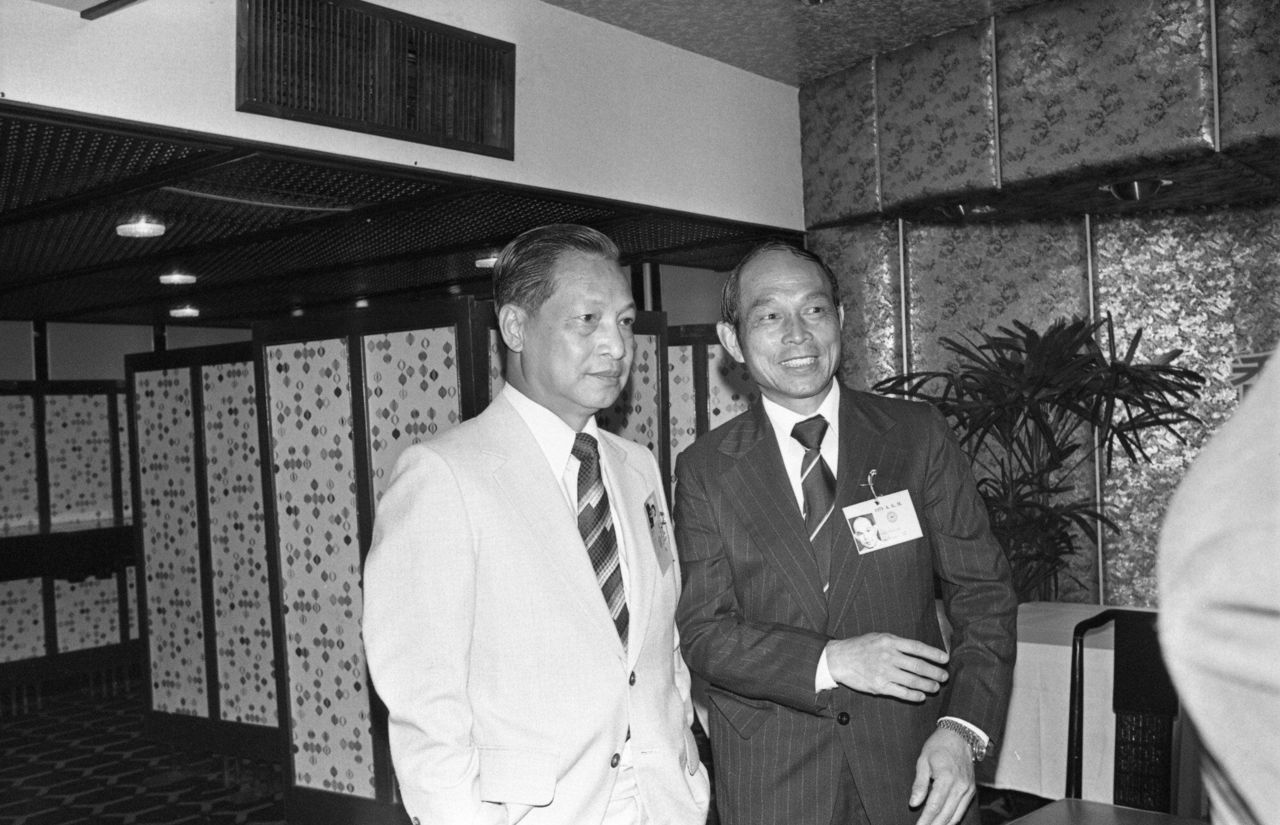 Henry Fok Ying-tung (right) is seen with Lo Chi-chung after their unopposed elections for junior club seats to the Hong Kong Football Association in July 1979.

Only Fok senior and Ian knew there was an option to buy back the interest within a 10-year period and it was never exercised, leaving the share with the foundation after his death.

Benjamin's counsel, Clifford Smith SC, said Ian had a duty to make full disclosure about the option but had acted in bad faith and misled his siblings by his failure to do so.

"He was definitely at fault in not coming clean," Smith said.

Counsel Kerby Lau, for Patricia, added that Ian had breached his fiduciary duties as she had been expressly told that she had no interest in Nansha, without being informed about the option when those inquiries were made.

The judge, on the other hand, noted that Ian was at the time raising funds to meet the financial obligations to the project and had no personal gain from not exercising the option.

"It's a rather sad case … in the sense that maybe Ian did too much in what he believed was his father's intention but at the same time he was hurting other family members," Lok said. "What he did was hurting his own interest as well."

Lau replied that there was a lack of consultation with and involvement of the first family.

"He could have handled it differently," Lau added.

Wong countered that the three siblings had tabled serious accusations against Ian, Timothy and their father, but did not have a genuine claim as they appeared to be "searching and fishing for a case" with their multiple alternative arguments.

Wong said Ian did reveal the expired option during a Henry Fok Estates board meeting in March 2012 and made a personal sacrifice to avoid litigation by offering to share his personal assets of HK$1.6 billion as early as 2007.

The Nansha development, he said, had been the late tycoon's "last major contribution to the modernisation of China following a long line of charitable work" and what belonged to charity should not be taken away.

"Ian was trying to uphold the Nansha dream," Wong continued. "Ian is fighting these [plaintiffs'] claims as a matter of principle."

But the judge noted that Ian was also a fiduciary and company director, notably of Yau Wing Company and Fok Ying Tung Foundation.

Wong replied that his client had simply forgotten about the matter, saying "the option did not register to him at all in 2007", the year it expired.

"If he was to be faulted for not remembering the option, the highest you can allege is negligence and failure to do his best as a director," he said.

His submission continues on Friday.