Francis William Haden is seeking damages and written apology from Leighton Contractors over use of word by ex-colleagues but expat manager dismisses suggestion term is offensive.
An expat testifying against a British ex-colleague who lodged a discrimination claim over being called the Cantonese slang "gweilo" acknowledged hearing the description at their workplace, but said he did not find it racist or offensive, a Hong Kong court heard on Tuesday.

Darren Grant, construction manager of Leighton Contractors (Asia), also said he had never previously known any expat colleagues to have any problem with the term, meaning "white devil" or "white ghost", in his 12 years of working in the city.

"In my experience, it's used by both the locals and expats alike," Grant told the District Court on Tuesday. "In fact, most expats understand the origin of the term."

Grant added that his local colleagues had explained to him when he first arrived in Hong Kong in 2009 that the term was "just a simple way for a local Chinese to describe an expat from a western country".

"It wasn't meant to be derogatory," he said, after revealing he did take offence with the use of the term "foreigner" to refer to expat colleagues in a work email sent by a senior member of a partner company in a joint project.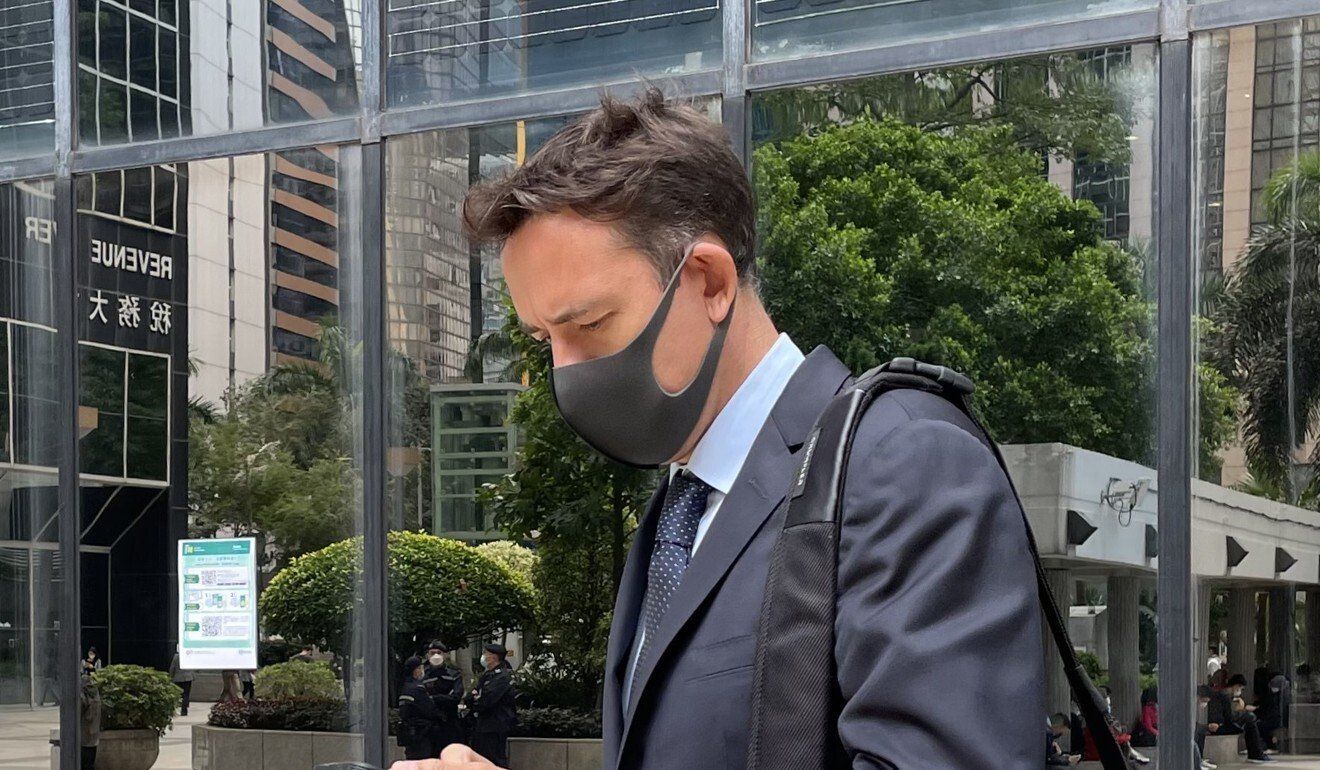 Francis William Haden leaves District Court on Tuesday.

Grant was testifying for Leighton against a claim lodged by its former employee Francis William Haden, who is seeking damages and a written apology from the company for alleged violation of the Race Discrimination Ordinance, which included the repeated use of "gweilo" by his then colleagues, between August 2016 and February 2017 when he was a blasting team leader working on a tunnel project.

The project, which aims to bridge Tseung Kwan O and Lam Tin, was contracted to Leighton and China State Construction Engineering (Hong Kong) in a joint venture. Initially expected for operation in mid-2021, the completion date has since been pushed back by a year because of the coronavirus pandemic.

Under cross-examination, Grant agreed that he had heard of the term "gweilo" being used on construction sites and understood its meaning.

"It's obviously a racial term, right?" Haden's counsel Elizabeth Herbert asked.

"I suppose it depends on how you interpret it," Grant said.

The witness later added that he was not aware of Haden complaining about feeling disrespected, uneasy or uncomfortable because of the term in the three years they have worked together.

But Grant took issue with the term "foreigner" used in a work email sent by a senior member of the China Construction team.

"I find it to be culturally inappropriate to use that term in that context," he said. "I was very surprised by it."

When asked how he would feel if the word "foreigner" had been replaced by "gweilo" in that work email, Grant said he would be surprised since he had never seen it written in this context before, but disagreed with the suggestion that he would feel upset.

Project director Jan Torka said Haden was "technically a very capable person" but both he and Grant had some initial concerns about engaging him as the blasting team leader, because he tended to isolate himself from the construction departments his team was supposed to serve.

Within months, Torka said Haden began experiencing real difficulties by the end of 2016 when other colleagues, who included his manager Grant, did not want to deal with him directly or even talk to him.

"I had to step in and spend time managing someone that I shouldn't manage," he said.

The court heard Haden's employment was eventually terminated because of communication issues.

Torka's testimony continues before Judge Herbert Au-Yeung Ho-wing on Wednesday.