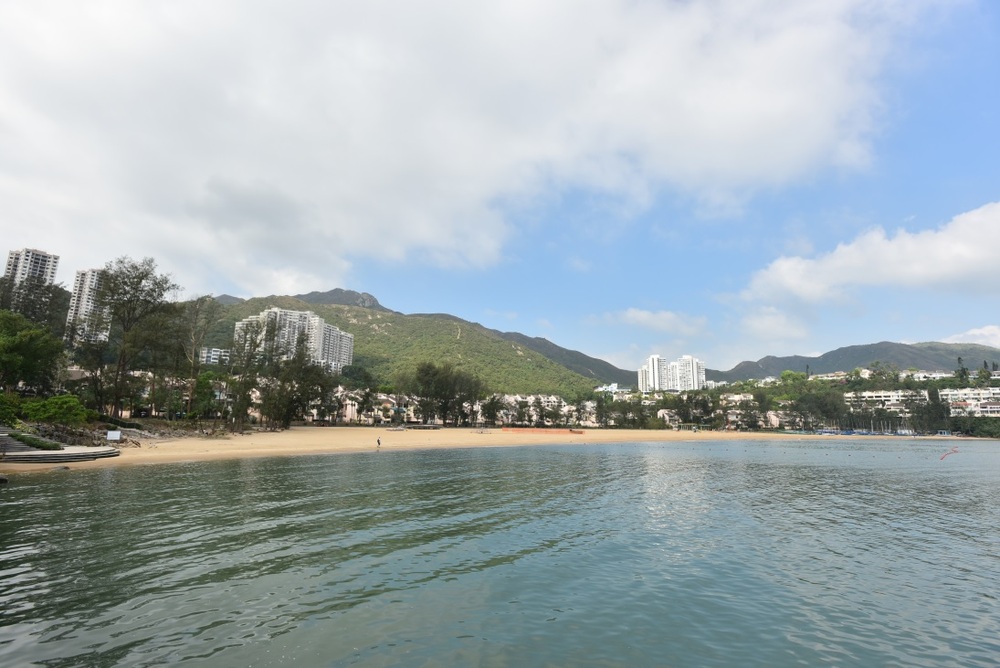 Discovery Bay taxi plan runs into a roadblock
A Peng Chau district councillor who proposed that taxis be allowed to travel within Discovery Bay has insisted that she received opinions from residents of Discovery Bay and Peng Chau about the need for more cabs.
But at least one Discovery Bay village owners' committee which met last week showed an overwhelming number opposing the proposal. This follows an social media outcry from Discovery Bay residents who were also largely opposed to the plan.

The Transport Department also told The Standard that the developer of Discovery Bay, Hong Kong Resort Co, would have needed to conduct a traffic impact assessment and consult its residents, but it has not received a formal proposal on taxi expansion.

Many Discovery Bay residents have said they were surprised and shocked that it was discussed at the Islands District Council without consultation.

A long-time resident said a meeting of the passenger liaison group – whose remit is to canvas views only about the Discovery Bay transport companies' performance – was held earlier in October prior to the Islands District Council meeting on October 25.

Hong Kong Resort's mother company HKR International was invited to the district council meeting, during which the district councillor for Peng Chau and Hei Ling Chau, Josephine Tsang Sau-ho, proposed to establish taxi pick-up drop-off points at various estates in Discovery Bay and Nim Shue Wan, a small village on the south side of the enclave.

Tsang's proposal would mean allowing taxis to travel at will along two-lane roads that have no traffic lights and were not built for heavy vehicular traffic.

Tsang also does not represent Discovery Bay, which now has no district councillor after its elected member on the Islands District Council, Civic Party's Amy Yung Wing-sheung, resigned in July this year over the oath-swearing requirement.

Yung said yesterday that a Beach Village Owners Committee meeting was held last week.

"I asked our members to voice their views and 13 of them were present. One was undecided and 12 opposed," she said.

Other village committees might also hold meetings to canvas opinions.

Tsang, in an email reply to The Standard, said her aim in raising the proposal "about having the taxi stands in Discovery Bay [was] because she received the opinion from the residents of Discovery Bay and Peng Chau."

She also said that The Standard's questions "has been referred to the Transport Department and Hong Kong Resort International Limited," and that she was told that "HKR International Limited will issue a questionnaire to the residents of Discovery Bay to inquire about the feasibility of this proposal later."

Tsang also said that her proposal has been referred to the Islands District Council, Transport Department, District Lands Office for Islands and Hong Kong Resort International "to discuss the relevant issues."

The Transport Department said in an email to The Standard that the roads within Discovery Bay are "private roads" and that HKRI is responsible for their maintenance and traffic management.

"Should HKRI wish to provide more taxi stands in Discovery Bay, they should submit to the government a proposal with a Traffic Impact Assessment," the department said through its spokeswoman.

"Relevant government departments, including the Transport Department, will review the proposal based on various factors, such as the views collected from the communities in Discovery Bay and other stakeholders, passenger demand, traffic and transport impact, road safety and traffic noise and pollution," the spokeswoman said.

But as of last week, the department said it "has not received any proposals from the HKRI on this issue."

A resident posted a reply online from DB Services Management Ltd – a wholly owned subsidiary of HKR – that HKRI was invited by the Islands District Council to attend the meeting on October 25 to listen to the proposal raised by Tsang and views from other members.

"In addition, some Discovery Bay residents, including representatives of the DB Passenger Liaison Group, also made similar suggestions of further expanding urban and Lantau taxi access in DB. HKRI is open to suggestions and will further study the feasibility," the DB management said in the reply.

The HKRI, through its DB Services Management, has not replied to The Standard questions posed two weeks ago.

More taxis could be especially dangerous for slow-moving golf carts – several golf carts have been involved in accidents, some fatal, through the years in the upscale neighborhood.

Many who oppose the proposal say the taxis would make two-lane roads in the quiet tree-lined hilly enclave unsafe and hazardous to people, pets, golf carts, bikers, scooter-riders while destroying the peace and quiet of the community of some 16,000 residents.

Majority of the opposing voices also questioned why a Peng Chau district councilor would raise the taxi expansion proposal when the island's residents would not benefit from the more expensive transport.

Peng Chau residents are served by the kaito ferry to go to Discovery Bay and back.

Nim Shue Wan, the dormitory village for Discovery Bay workers, is a short walk from the Peng Chau ferry pier for the kaito ferry, which costs just HK$7 for adults. Many residents can also take the Discovery Bay ferry to go to Central at HK$47 a trip.

Questions have been raised as to why Peng Chau residents would take a taxi to go to the Discovery Bay South Plaza instead of taking the 10-minute walk.

The South Plaza is where commuters can catch HKRI-run buses to Tung Chung or Sunny Bay MTR stations, or where people can catch shuttle buses to various estates at HK$5.20 a pop.

Taxis are currently only allowed up to Discovery Bay North Plaza, after the Transport Department last amended the legislation to permit taxis -- but confined to a very limited area and segregated from golf carts -- to serve the then newly opened Auberge Discovery Bay Hong Kong hotel.