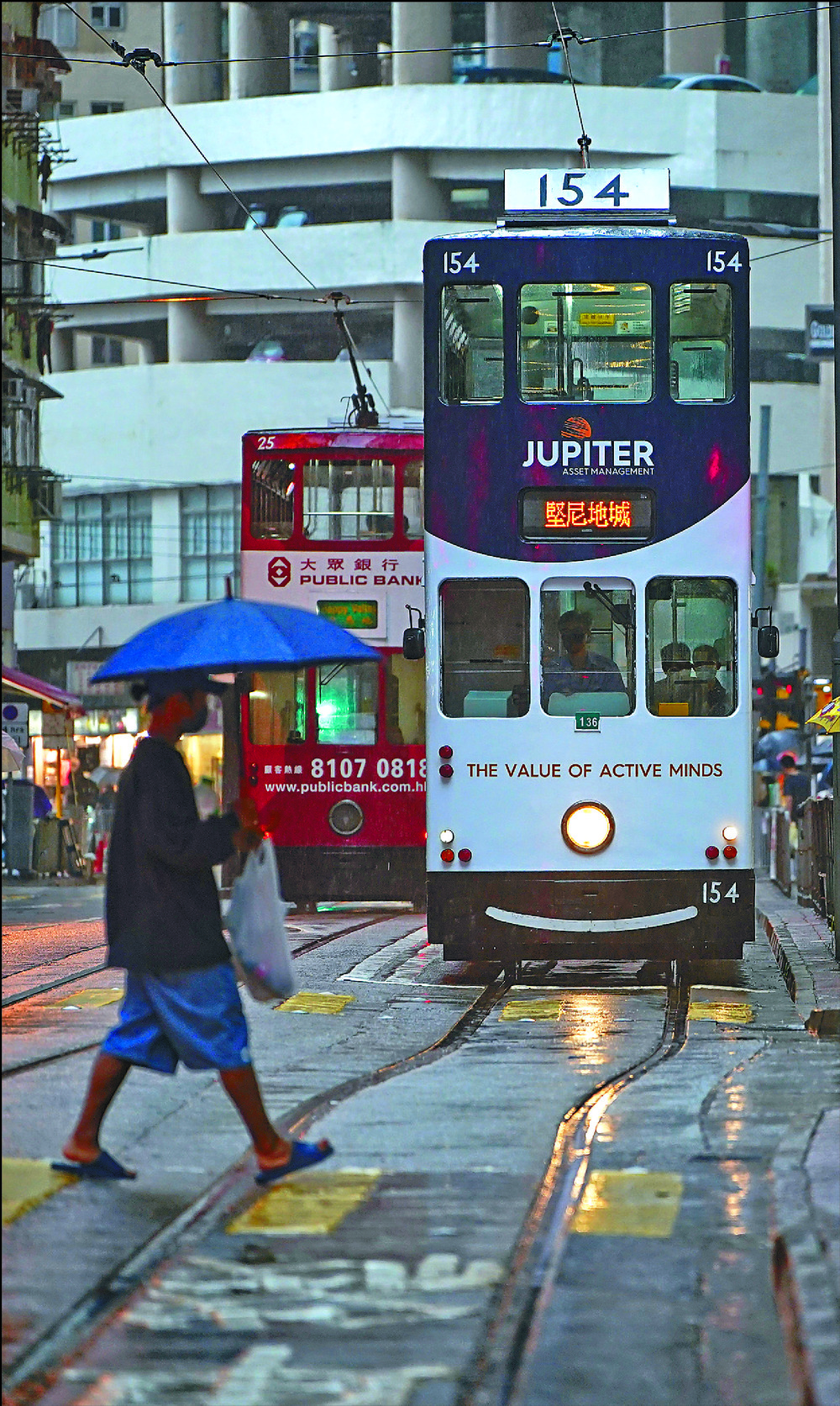 Ding-ding gets good hearing on fare rise
A tourism-sector representative in the Legislative Council suggested that the tram company should offer in-depth tours for tourists after it applied for a 15 percent fare hike.
The Transport Advisory Committee will meet today to discuss the fare-increase application by Hong Kong Tramways.

Trams - which have a history of more than 100 years in the city - are a unique means of transport on Hong Kong Island. However, the firm said a pandemic-fueled plunge in tourist numbers, on top of the MTR expansion and the SAR administration's HK$2 fare concessions, has made business increasingly difficult.

Hong Kong Tramways applied for a fare increase of 15 percent last week, making it an extra 40 cents to HK$3 for adults; 20 cents to HK$1.50 for children; and 10 cents to HK$1.30 for the elderly.

Legco member Perry Yiu Pak-leung said yesterday that the fare hike is acceptable as the tram has historical value.

He suggested that Hong Kong Tramways develop in-depth tours from a historical and cultural conservation perspective.

As for the tram company's request for subsidies, Yiu believes it could be considered if the amount is not too much and if it can help attract tourists.

The company told Legco last week daily ridership and fare revenue dropped 24 percent year on year. Although it rebounded 16 percent last year, it has not returned to pre-pandemic levels. It has limited room to increase advertising revenue, and operating costs have also risen.

The last fare increase for trams was four years ago.