Transport chief says the Hong Kong government will explore different funding options to support major projects unveiled in leader's policy address.
Future transport infrastructure projects in Hong Kong could be funded by means other than direct government investment, including by issuing bonds or private sector partnerships, officials said on Friday

Secretary for Transport and Logistics Lam Sai-hung also said that whether the city sole's rail operator, the MTR Corporation, would operate proposed railway links set out in Chief Executive John Lee Ka-chiu's maiden policy address, would require careful consideration.

In his policy blueprint on Wednesday, Lee proposed building three major roads and three railway projects to better link different corners of the city and reduce heavy traffic in certain areas.

Lam told a press briefing on Friday the government would explore different funding options to support these major projects.

"In our planning of the infrastructure projects, we will explore whether there are other alternatives, other than direct investment by the government," Lam said.

He raised as examples issuing bonds, as well as public-private partnerships via the "build-operate-transfer" model, under which the private sector finances, builds and operates a project for a certain period, before it is transferred back to the government.

"All these options are still to be considered by the government," Lam said.

On whether the MTR Corp would operate proposed railway links, Lam said there were "many things to consider".

"On the construction operation and also on the transit arrangements, we have to take holistic consideration. We have to pay attention to the provisions in the contract between the government and the MTRC and we have to look at each project individually," he said.

As for a proposed cross-border rail link, Lam said the government remained "open-minded" and would welcome interested parties to take forward the project in tender as it was independent from existing railway operations.

He was referring to the Hong Kong-Shenzhen Western Rail Link connecting Hung Shui Kiu and the Qianhai economic zone.

Beijing has ambitions for Shenzhen's Qianhai to become a world-class business centre by 2035, with plans to expand the economic zone from 14.9 sq km (3,706 acres) to 120.6 sq km.

The six new projects include the Central Rail Link, a short cut between New Territories West and Kowloon.

It will connect Kam Tin in Yuen Long district with Kowloon Tong via Kwai Chung, cutting travel time between urban areas and the New Territories where new town developments are planned.

Lam said the rationale behind the rail link was to alleviate congestion on the Tuen Ma line.

The other initiatives are the construction of the Tseung Kwan O rail line extension, Trunk Road T4 in Sha Tin, the Northern Metropolis Highway, and the Tseung Kwan O-Yau Tong Tunnel.

The bureau plans to consult the public on the six projects by next year, and then will be able to offer a clearer timetable and costs involved after consolidating opinions and studies.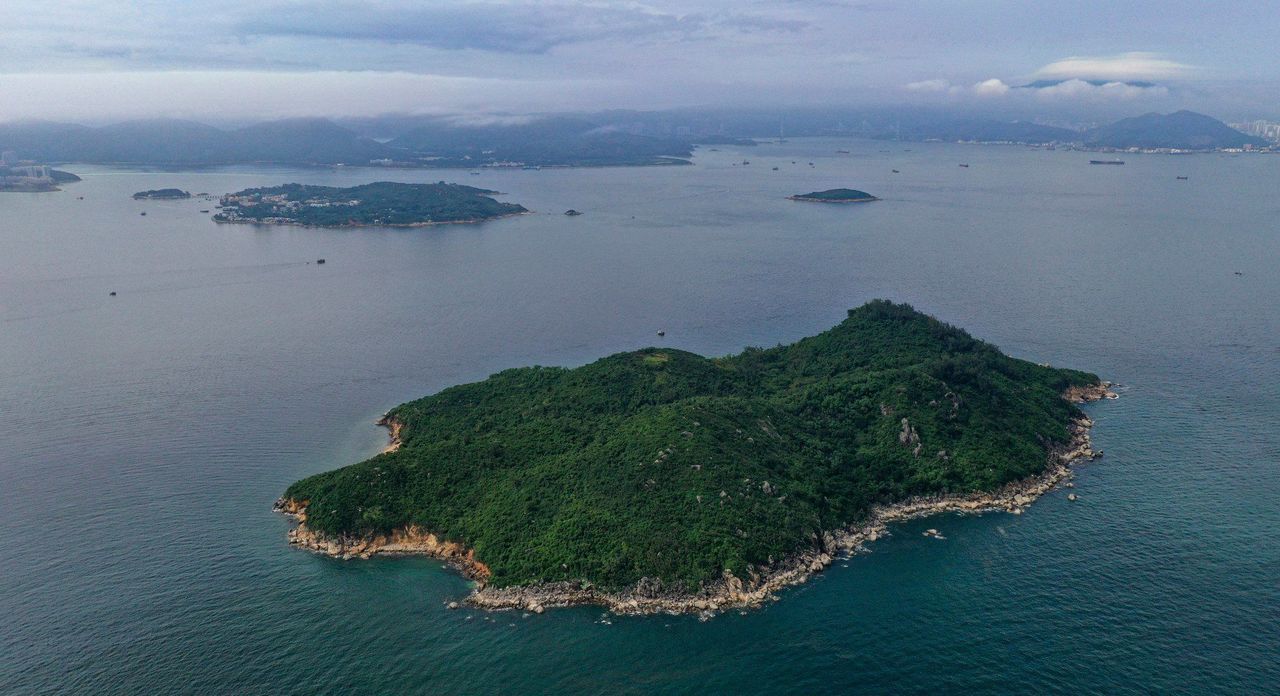 Artificial islands will be built in waters off Lantau.

As for transport planning for a proposed 1,000 hectares of reclaimed land in waters off Lantau Island, Lam said the government was mapping out a railway project, and expected more details to be rolled out for public consultation later this year.

According to the policy address, the Development Bureau would also put forward proposals on reclamation, land use and financing options for the artificial islands, aiming to start environmental impact assessment procedures next year with a target set to start works in 2025.

The reclamation project near Kau Yi Chau is the first phase of the ambitious Lantau Tomorrow Vision, a government plan to build a new metropolis on man-made islands.

The entire project, first unveiled in 2018, would see the construction of a total of 1,700 hectares of man-made islands, which would be developed into a housing and business hub. It also involves a transport network linking the islands to Lantau, Tuen Mun and Hong Kong Island.