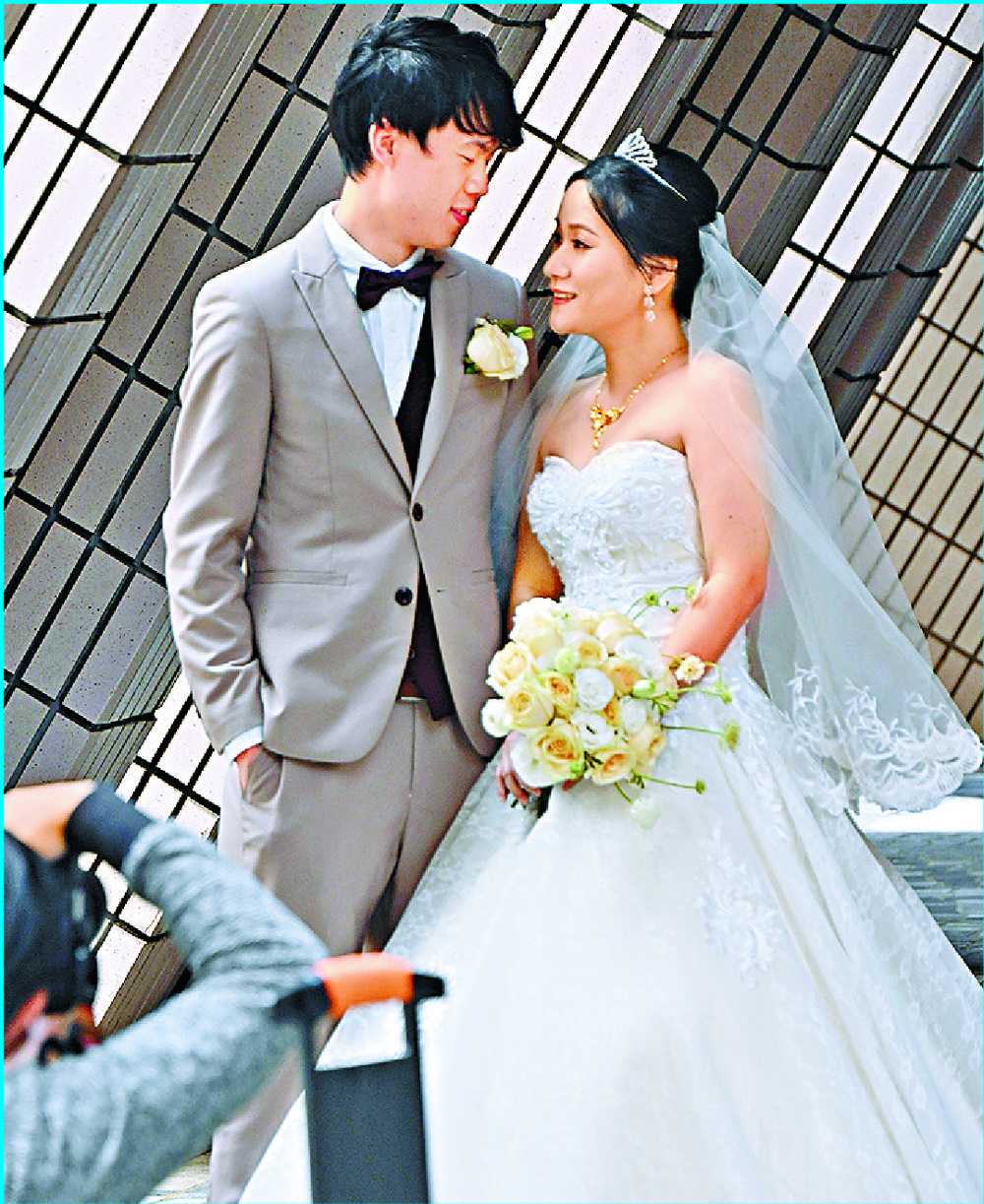 Diamonds really are a Hong Kong girl's best friend
Almost half of brides-to-be want to be proposed to with a diamond ring of at least one carat, while over half would reject a proposal without a diamond ring, a wedding spending survey has found.
Between September and November, e-commerce website ESDlife surveyed 1,226 people who plan to get married between this year and 2024.

As people could not travel abroad due to the epidemic, a "staycation" has been a popular vacation alternative where couples get engaged. Staycation hotels are the most popular proposal venue, with 46 percent of respondents preferring it, followed by homes (21 percent) and restaurants (10 percent).

Some 56 percent of brides-to-be said if there was no engagement ring in the proposal, they would turn it down.

Almost half of them wanted an engagement ring with at least a one-carat diamond.

"This reflects that the ring and the size of the diamond are crucial for grooms-to-be to invest in," ESDlife said.

Couples are also willing to spend more on rings and other jewelry, as the average spending of such items increased 15 percent from last year's HK$93,081 to this year's HK$108,988, "reflecting that couples are more willing to invest in value-preserving wedding jewelry than other wedding items."

Meanwhile, wedding costs have rebounded after two years, as banquet scales have largely returned to pre-pandemic times, following the relaxation of pandemic restrictions.

The average wedding expenditure per couple is HK$384,366, nine percent higher than last year. Banquets use up the largest portion of the cost, at an average of HK$149,044, a 3 percent increase from last year's HK$144,917.

But couples have arranged for fewer banquet tables, from an average of 20 tables in 2018, to 16 tables this year. This shows that couples are more cautious when arranging banquets due to the pandemic - or some of the couples' friends and relatives have migrated and may be unable to attend the celebration.

Now that travel restrictions in many countries have been lifted, couples are willing to splurge on air fare and hotels for an overseas honeymoon - with the average spending rising 10 percent to HK$45,891 from last year's HK$41,276.

The average spending of pre-wedding photography increased by 28 percent to HK$25,534, as couples may choose to take wedding photos overseas.

ESDlife believed the total value of Hong Kong's wedding consumer market this year would reach HK$9.98 billion, a 24 percent increase from last year, as it estimated that about 29,320 couples have already gotten married this year - nine percent up from last year's 26,899 registered marriages.

For guests attending banquets, the average cash gift amount remained the same this year, with HK$1,500 for premium hotels and HK$1,000 for standard hotels, HK$800 for restaurants and HK$1,000 for clubhouses and other special wedding venues.