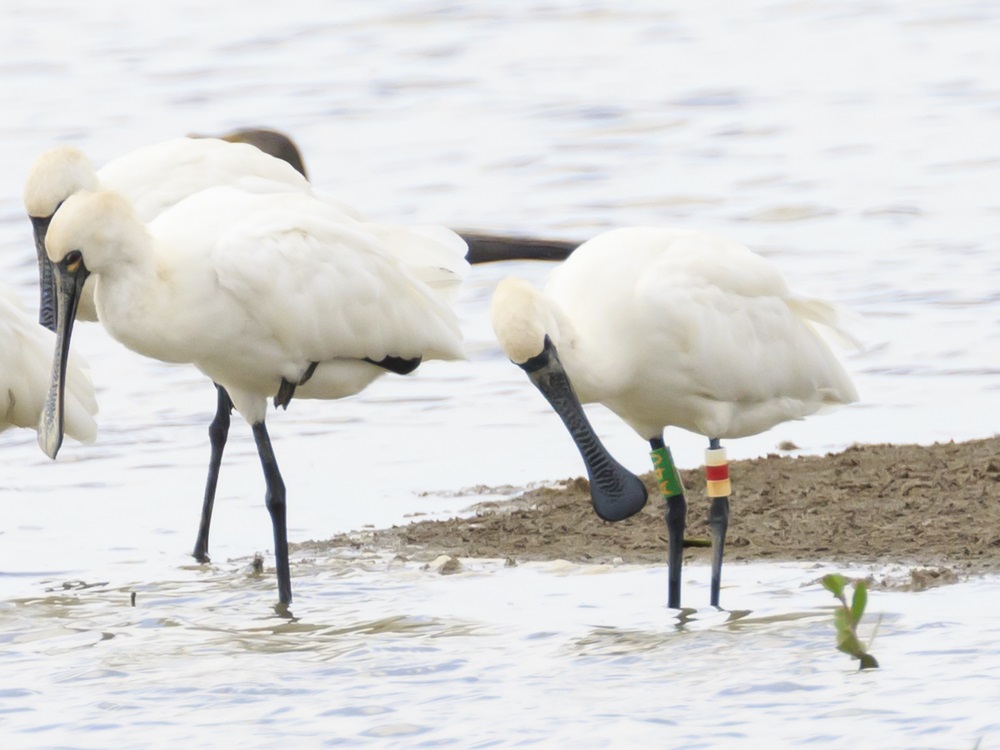 Development projects threaten migratory birds, green group warns
Conservationists are calling on the government to do more to preserve wetlands, after a study found that fewer and fewer migratory birds are returning to Hong Kong, RTHK reports.
The Hong Kong Bird Watching Society made the call on Tuesday as it published its annual Black-faced Spoonbill Census, which showed a record-breaking high population of the birds worldwide this year but a drop in the number in Hong Kong by 5-8 percent every year since 2019.

The society's researcher, Yu Yat-tung, attributed the decrease in the local population of black-face spoonbills to rapid urban development, especially in the northern part of the territory.

He said the ecosystem in the wetland in the Deep Bay area near the Shenzhen border is being destroyed.

"The Deep Bay area will get more and more shallow, it will dry up easily, then we could not have more better quality coastal fringe wetland in our area," he said.

"If we have more development along the coastal edge, the smaller the wetland area."

With the help of more than 200 experienced researchers around Asia, the society recorded over 5,000 Black-faced Spoonbills in the region, but only 336 were found in Deep Bay.

Yu said they found that some of the birds that were rescued and healed by local conservationists during the winter in 2018 never returned.

"One of the birds we tracked has spent two consecutive winters in Taiwan after being rescued by environmentalists in Hong Kong," Yu said.

Sixty percent of the total number of migratory birds were found in Taiwan, the highest among the ten Asian regions covered in the research, which also included Japan, Korea and Vietnam.

Yu noted that local developers have repeatedly proposed development plans in wetland areas and their buffer zones, asking for a relaxation of restrictions on building height and density which discourage migratory birds from wintering in Hong Kong.

He urged the government to be proactive in conserving coastal ecology.

"We cannot always say we have space so we can develop, but we need to think, we need to see how to manage the wetland in a good way to provide more food and better shelter for our birds as well," he said.