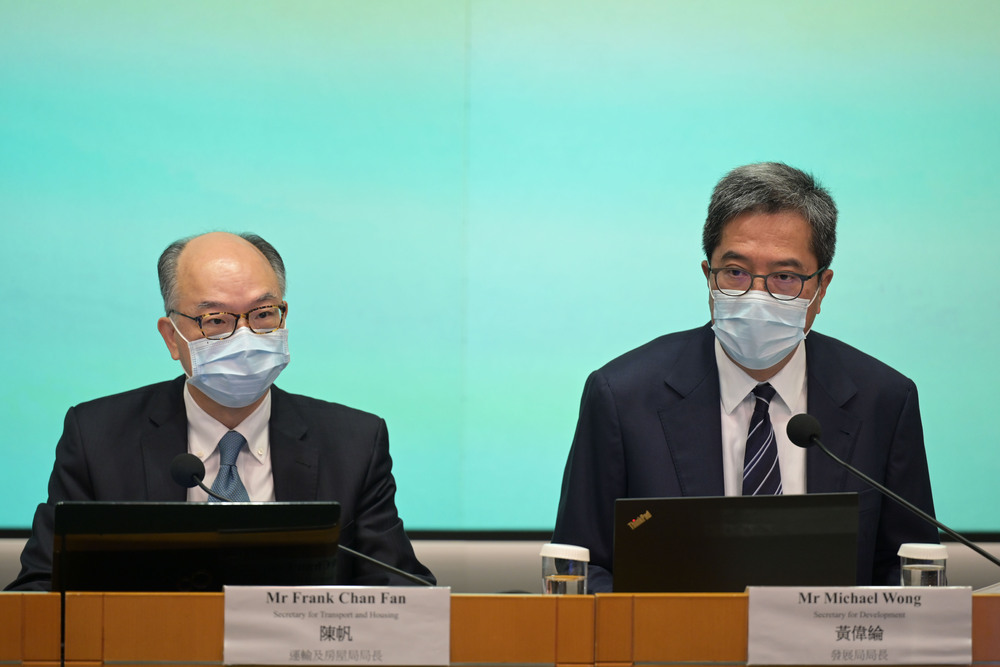 Development chief hopes average living floor area per person to rise by 10 to 20 pc
The government is working hard and hopes to increase the average living floor area per person by 10 to 20 percent, said Secretary for Development Michael Wong Wai-lun.
Speaking on a radio program today (Saturday), Wong said the government will set a higher standard on living floor area on future housing supply, as well as to regulate the coming public housing projects that will be built in Kau Yi Chau.

If the land supply remain steady the higher standard can also be adopted for the public housing projects in the next five-year period, Wong added.

As for private housing, government will consider adding the "minimum floor area" requirement in the terms when selling the land to developers.

Wong explained that the government didn't do so in the past as they worried the home prices will jump following the change. But it is now time to revise relevant requirements, according to Wong.

Secretary for Transport and Housing Frank Chan Fan who was also on the program said the government will work harder on finding suitable land to build short-term transitional housing.

Chan added authorities will introduce more advance technology to speed up construction of public housing. He continued with an example of a construction project under the Housing Authority, where workers adopted the use of precast concrete components and built a floor comprised of 20 units in only six days.