Applications are for two plots in Tai Po and Yuen Long totalling 25 hectares, developments that would meet nearly 40 per cent of city's annual supply target.
Three more developers have applied under a government scheme aimed at unlocking land for housing to convert two New Territories plots totalling 25 hectares into more than 16,000 flats, amounting to nearly 40 per cent of Hong Kong's annual supply target.

One of the applications, jointly made by Topwood, Success King and Richduty Development, all under their parent company Sun Hung Kai Properties, seeks to build about 2,616 public housing or starter homes and 1,474 private flats on a site on Ho Chau Road in Yuen Long. The proposed development covers a total gross floor area of about 175,287 square metres.

The other application – for a 19.3-hectare site at She Shan Road and Lam Kam Road in Tai Po – was made by Ocean Target Enterprises of Henderson Land Development and Gettenwood Company and Fullmark Development, both under Wheelock Properties.

They plan to build 8,484 public housing or starter homes and 3,636 private homes with a total gross floor area of about 645,301 square metres. Both sites are made up of private lots and adjoining government land.

The projects – proposed under the government's land-sharing pilot scheme – are for 16,210 flats in total, which could contribute 37.7 per cent of the administration's yearly supply target.

The goal over the next decade is set at 430,000 flats, or an annual average of 43,000 homes.

Officials aim to supply 70 per cent of the total, or 301,000, as public homes over the next 10 years. The remaining 30 per cent, or 129,000, will be allocated for private homes.

Late last month, Nan Fung Development became the first developer to submit a proposal to the government scheme, which was launched in May 2020 in an attempt to release land to help fix the city's housing woes.

A spokesman for Henderson said it was confident the application would soon be approved, with no green belt issues or economic activity at the site standing in the way. If approved, the flats are expected to be ready by 2031.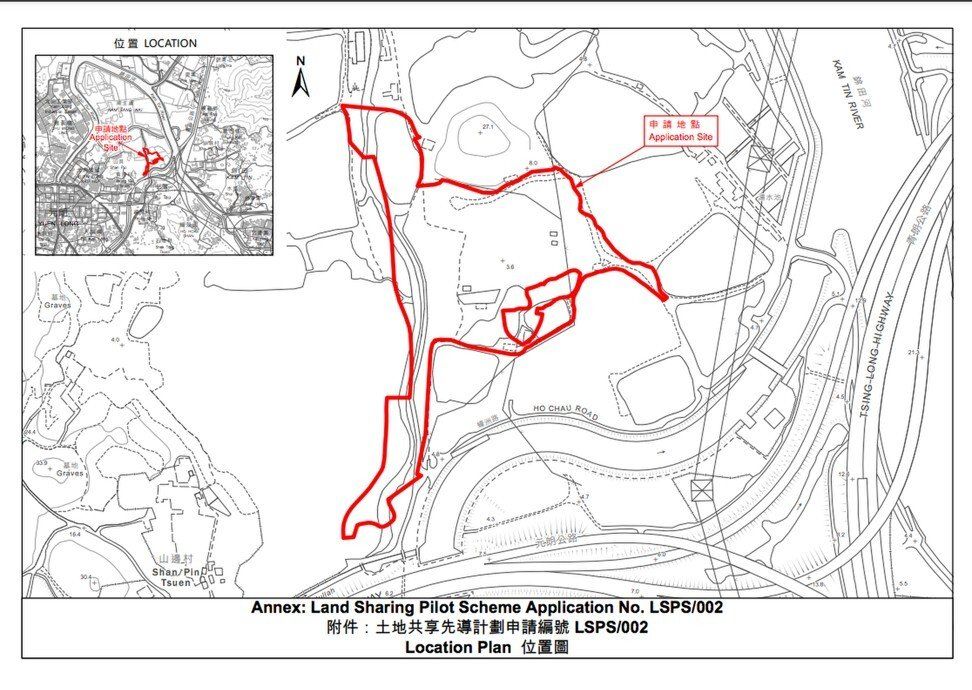 The Yuen Long application covers about 5.9 hectares of land.

Sun Hung Kai also said it hoped the application would be accepted so statutory and administrative procedures could be launched.

Under the scheme, owners of farmland can apply to the government to increase the development density of their sites, but must set aside at least 70 per cent of the increased floor area for affordable public sector housing.

In return, the government will carry out infrastructural improvements to enhance the development intensity of the private lots and speed up various planning and project approvals.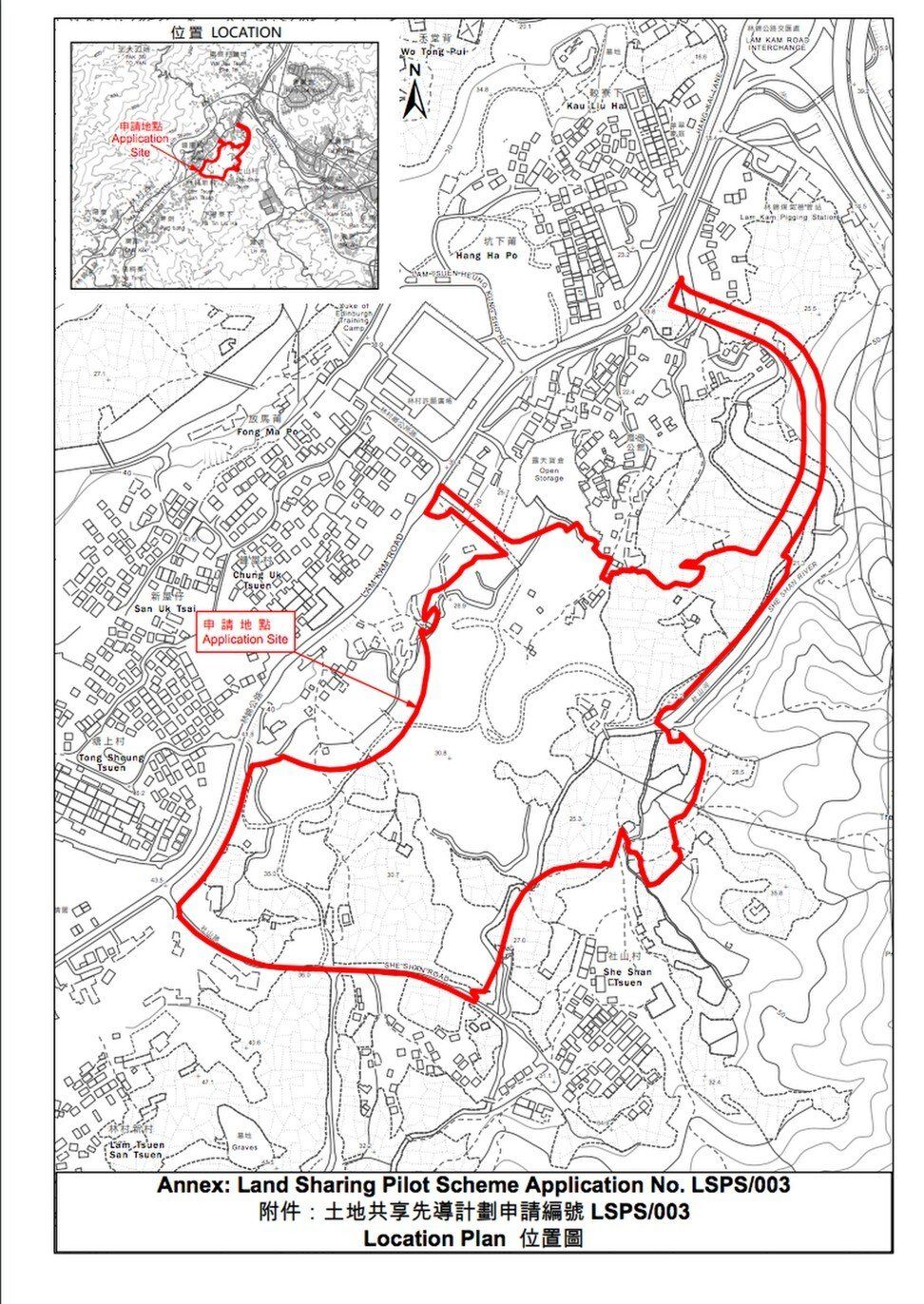 The Tai Po bid relates to 19.3 hectares of private lots and adjoining government land.

The scheme was expected to identify 150 hectares for housing in three years.

Chief Executive Carrie Lam Cheng Yuet-ngor announced the plan in 2019 as a way to help solve the city's housing crunch, which she said was a source fuelling the social unrest that broke out that year. She appealed to developers to share their "social responsibility".

State media also criticised private developers for hoarding land and not developing their plots to meet Hong Kong's housing shortage.