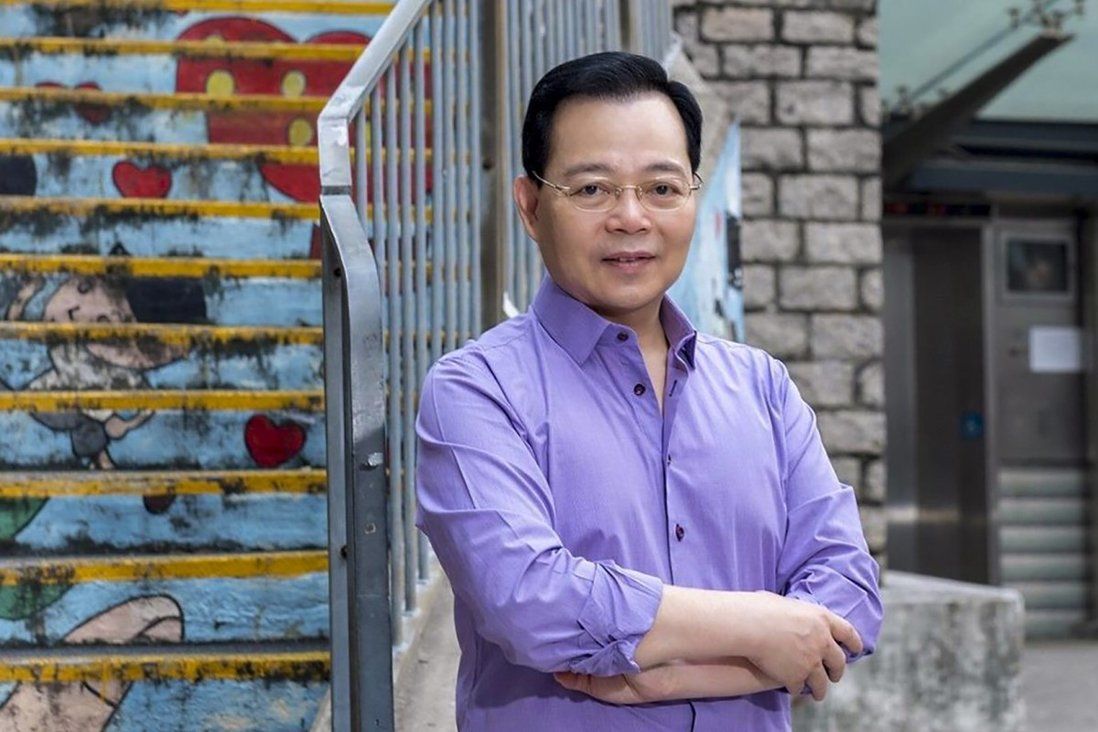 Deputy head of Central and Western District Council quits Hong Kong's Democrats
Victor Yeung says he is bringing his 22-year membership to an end due to personal reasons, leaving party with seven seats on municipal bodies, compared with 91 returned in 2019.
The vice-chairman of the Central and Western District Council, one of just dozens of pan-democratic councillors remaining in the municipal-level bodies in Hong Kong, has quit the opposition Democratic Party after being a member for 22 years.

Victor Yeung Sui-yin on Saturday said in a party instant messaging group he had withdrawn due to personal reasons.

"I have been with the Democratic Party for 22 years and it was my honour to work together with all of you," he said. "Now I have to leave because of personal reasons."

Neither Yeung nor Democratic Party chairman Lo Kin-hei responded to the Post's inquiries on Sunday.

Yeung, who is a solicitor by profession, was one of roughly 60 pan-democratic district councillors whose oath of office were confirmed late last year under a new requirement that led to hundreds of opposition bloc figures leaving the neighbourhood bodies. They were worried they would have to pay back their entire accrued salaries if ousted over their pledges.

The dozens remaining in the bodies is in stark contrast to the situation in November 2019, when the opposition camp swept the district council election, taking 392 of the 452 seats. The Democratic Party was the biggest winner in the poll, taking 91 seats, but it has just seven district councillors remaining.

Yeung was elected to the Central and Western District Council in 2003, lost his seat in 2011 and staged a comeback in 2019. He was among those who recommended non-establishment hopefuls Jason Poon Chuk-hung and Daryl Choi Ming-hei to contest geographical constituencies in the Legislative Council election in December but neither candidate was successful.

Ivan Choy Chi-keung, a political scientist at Chinese University, said he believed that the Democrats working on the district councils had been under intense pressure from certain quarters to quit the party.

"Yeung's decision to quit the Democratic Party unavoidably dealt another blow to the besieged group," Choy said. "But it's not a huge setback for the party as he is not so well-known among members of the public."

In early 2020, Yeung represented then Democratic Party lawmaker Ted Hui Chi-fung in launching two private prosecutions in relation to the months-long anti-government protests in 2019.

The two cases concerned a police officer who shot a 21-year-old protester in the stomach amid a confrontation that November, and taxi driver Henry Cheng Kwok-chuen, who was accused of ramming a crowd of demonstrators the month before. But, both cases came to a halt after West Kowloon Court approved in August 2020 the justice department's request to withdraw the charges over insufficient evidence.