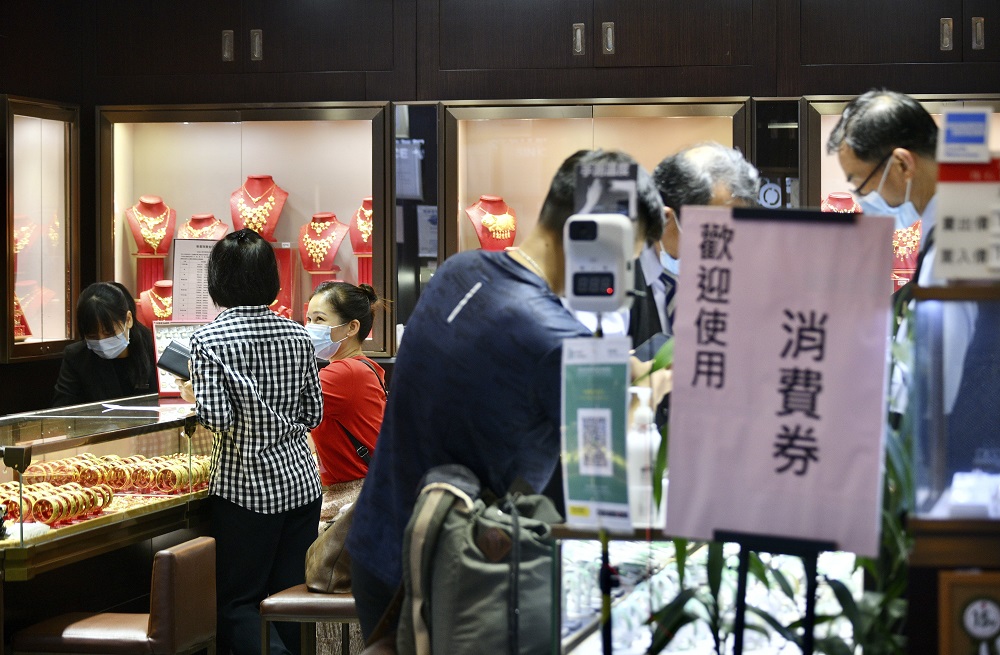 Department store refused direct refund for consumption voucher spending
Consumers should insist to get refunds for consumption voucher purchases into their electronic payment accounts, Consumer Council said.
It came after the watchdog received a complaint last week, saying a department store refused to offer a direct refund and was only willing to issue its own spending coupons.

This is among the 102 complaints the watchdog received as of last Friday, since the government distributed the first installment of electronic consumption vouchers on August 1.

Gilly Wong Fung-han, the council's chief executive, said the complainer requested a refund at a department store as the purchase with consumption voucher did not come with benefits mentioned in promotions.

However, instead of arranging the refund into the customer's electronic payment account, the store only offered its own coupons to the customer.

"Such arrangement is unreasonable... the Consumer Council will follow up with the case," she said in a radio program.

Wong reminded citizens to pay attention to whether merchants have made refunds to the voucher accounts.
Among the 102 complaints received so far, 49 were on technical issues and customer services provided by one of the four electronic payment platforms – AliPayHK, Octopus, Tap & Go and WeChat Pay HK.

Eighty four were about concessions, gift coupons, and transaction issues of merchants.

Wong reminded consumers that there is no minimum spending required for people to use consumption vouchers.

Earlier, the council received complaints that some health-care companies demanded a minimum spending of HK$3,000 before people can use the electronic consumption vouchers.

Some pharmacies as well as bakeries also required customers to pay a 2 percent extra charge when they use Octopus payment, based on the 42 complaints received by the consumer watchdog in the four days since was distributed.

The watchdog also found that many malls and merchants did not provide details or clear explanation on the offers related to the consumption coupons.

For example, a mall offers consumers a HK$125 cash voucher when they spend HK$600, but there are only 30 quotas a day. Some malls did not tell how many quotas are available for their offers.