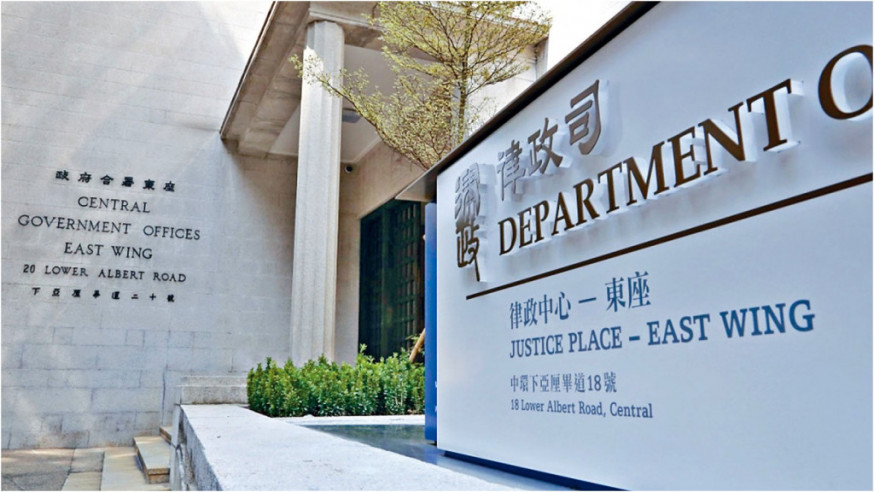 Department of Justice files final appeal to stop Jimmy Lai from hiring British lawyer
The Department of Justice has filed an appeal to the Court of Final Appeal against the ruling to allow British lawyer Timothy Owen KC to defend jailed media tycoon Jimmy Lai Chee-ying in the upcoming national security trial.
The news was confirmed by Victor Dawes, president of the Hong Kong Bar Association on Tuesday. He added the Bar Association will submit a statement to the Court of Final Appeal tomorrow.

Dawes continued that the Bar Association is now discussing the issue and refuses to comment at this point.

It is understood that Owen is set to arrive in Hong Kong within this week.

DoJ's move came after the High Court's Court of Appeal upheld the original judgment to allow Owen to defend Lai on Wednesday last week.

According to the judgment penned by Court of Appeal vice presidents Susan Kwan Shuk-hing, Carlye Chu Fun-ling, and justice of appeal Thomas Au Hing-cheung, "the forthcoming criminal trial is a high profile case attracting substantial publicity locally and abroad.

"It involves the resolution of legal issues of great general public importance that would impact substantially on the development of NSL jurisprudence and sedition offenses. The court must adopt a flexible and sensible approach to arrive at a decision that would best suit the public interest in this application."

Lai, the former boss of now-defunct pro-democracy newspaper Apple Daily, was charged with three counts of collusion and one count of conspiracy to publish, distribute and display seditious publications.

The trial has been scheduled for December 1 and is expected to last for 30 days before a panel of three designated national security judges.