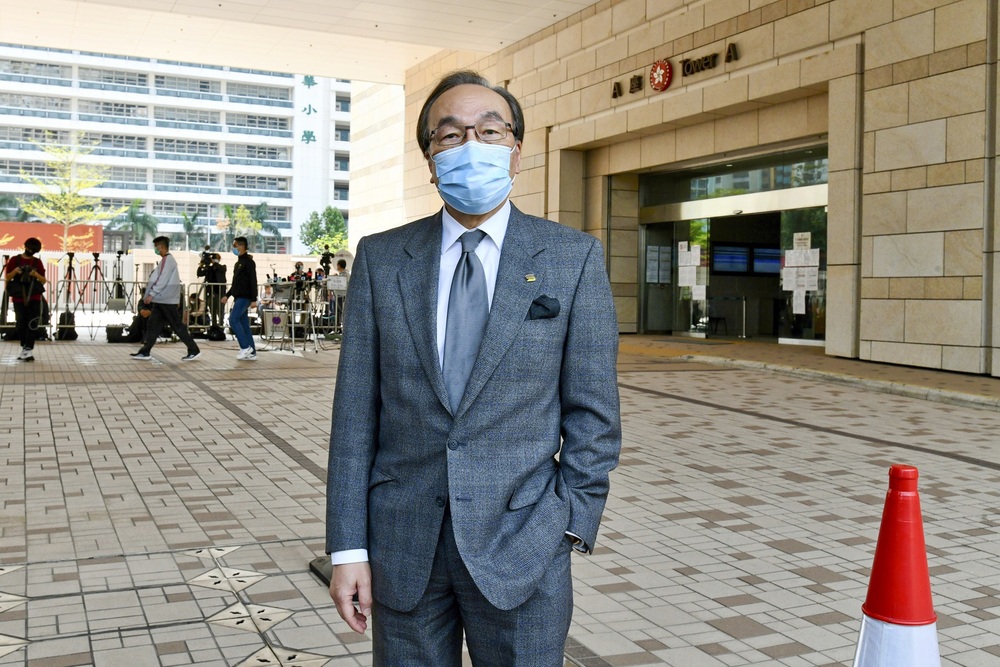 Dennis Kwok did not withdraw from Civic Party
Former Civic Party lawmaker Dennis Kwok Wing-hang said he won't respond to reports that he fled to Canada with his family.
Party chairman Alan Leong Kah-kit said he has not received Kwok's application to withdraw from the party.

Last year on November 11, Kwok was disqualified from the Legislative Council along with three other lawmakers Alvin Yeung Ngok-kiu, Kwok Ka-ki and Kenneth Leung Kai-cheong for "endangering national security".

In less than two weeks, on November 21, he announced his departure from eight years of political life.
East Week magazine reported this Tuesday that within a week that Kwok stepped away from local politics, he fled to London in the UK alone and later flew to reside in Canada. Whereas his wife and two sons fled to Vancouver in Canada in mid-February.

Kwok was born in Canada in 1978 in Edmonton in the province of Alberta. He was elected as a Legislative Council member in 2012 under the legal sector constituency and has given up his Canadian passport in the same year.

The former lawmaker has yet to reply on his whereabouts as of yesterday. "I have not received any notice of his withdrawal from the party," Civic Party's chairman Leong told local media on Tuesday.

Kwok has been a part of the Civic Party since 2006. He was elected into the Legislative Council in 2012 and then re-elected in 2016.

At the height of anti-fugitive bill protests in 2019, Kwok fled to the US in August and September that year to meet with their politicians to discuss moving forward the now-passed Hong Kong Human Rights and Democracy Act bill that imposes sanctions on Hong Kong officials for human rights violations.

Kwok presided over the LegCo's House Committee since October 2019, and the committee was paralyzed for about seven months for failing to elect a chairperson.

He then faced criticism from the Hong Kong and Macao Affairs Office Of The State Council and the Liaison Office of the Central People's Government in the HKSAR separately on April 13 last year for causing major delays in reviewing bills.

Adding on, the East Week magazine report stated that Kwok's wife, Leslie Andrea Wong, still owns a property in Tseung Kwan O's Lohas Park which is currently under the care of her family.

Wong previously worked as an assistant solicitor at a law firm named "Woo Kwan Lee & Lo". The firm's website stated that she admitted to practicing as a solicitor in Hong Kong in 2005, England and Wales in 2006.