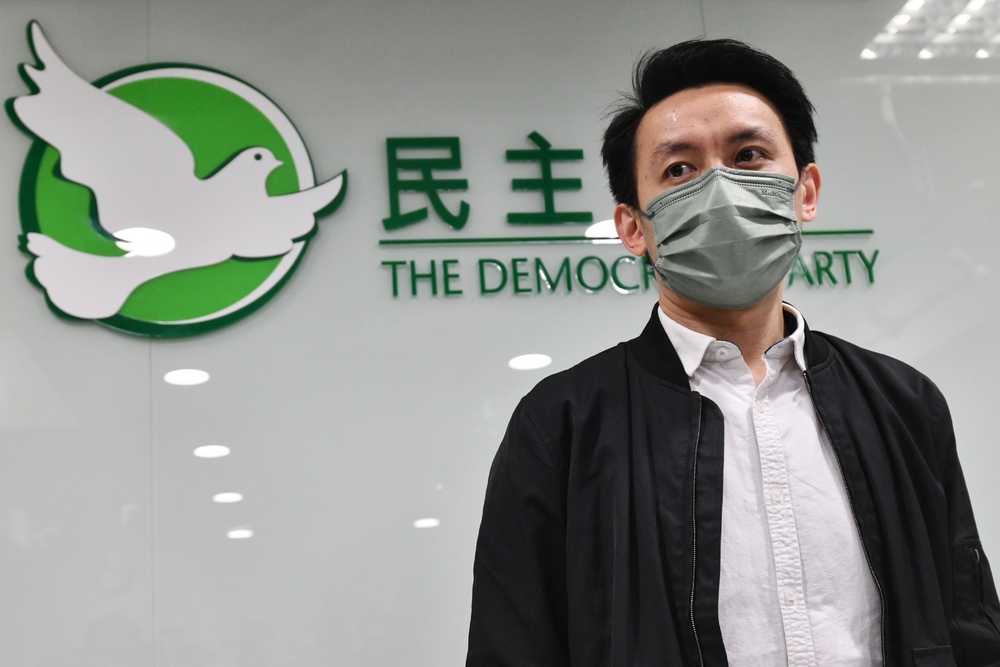 Democratic Party not making things difficult for members to run in election: chairman
The Democratic Party has rejected claims that it was making things difficult for the four non-pro-establishment candidates in next month's Legislative Council elections when asking them for their stance on sensitive political issues before offering support.
After the four wrote to ask for the support from the party earlier this month, the largest pro-democracy party asked them to take a stance on issues including the revamped electoral system, enactment of Basic Law Article 23, police brutality and the HK$642-billion Lantau Tomorrow mega development plan.

Party chairman Lo Kin-hei denied they are intentionally making things difficult for the candidates, but he and his partymates need to know the philosophy of the candidate that they are supporting.

"I do not want my partymates to be supporting someone that has a belief completely opposite to ours. This is a necessary procedure if party members want to support someone outside of the party, and the procedure has been used since a long time ago," Lo said.

One of the four candidates, Tsuen Wan district councilor Adrian Lau Cheuk-yu who will be running in the New Territories South West geographical constituency, said he hopes he could gather voters' support from different spectrum within the pro-democracy camp.

"The Democratic Party is the biggest party within the pro-democracy camp, therefore seeking their support is very logical, and I hope I can prevent the legislature from being one that lacks plurality in voices," Lau said.

Competing against Lau are pro-establishment Ben Chan Han-pan from the Democratic Alliance for the Betterment and Progress of Hong Kong and Joephy Chan Wing-yan from the Federation of Trade Unions.

In an election forum on Sunday, DAB's Edmund Wong Chun-sek, running in the accountancy functional constituency, was asked about his rights of abode in Britain and Canada.

Wong said his right of abode will not undermine his work in Legco once he is elected, and the Candidate Eligibility Review Committee has confirmed his eligibility, adding he will consider giving up his right of abode in other countries.

Meanwhile, Financial Secretary Paul Chan Mo-po said in his blog that future legislators will be able to help the government better formulate policies, given their diverse backgrounds and interests they represent.

More than 150 candidates are vying for 90 Legco seats in the December 19 elections, which Chan claimed was "balanced participation".

"Regardless, I believe there will be familiar faces in the new Legco, as well as many new blood joining," he said. Noting that each candidate has different opinions on policies, Chan the government must do a good job in balancing these views, and give and take, as society has different needs and values.