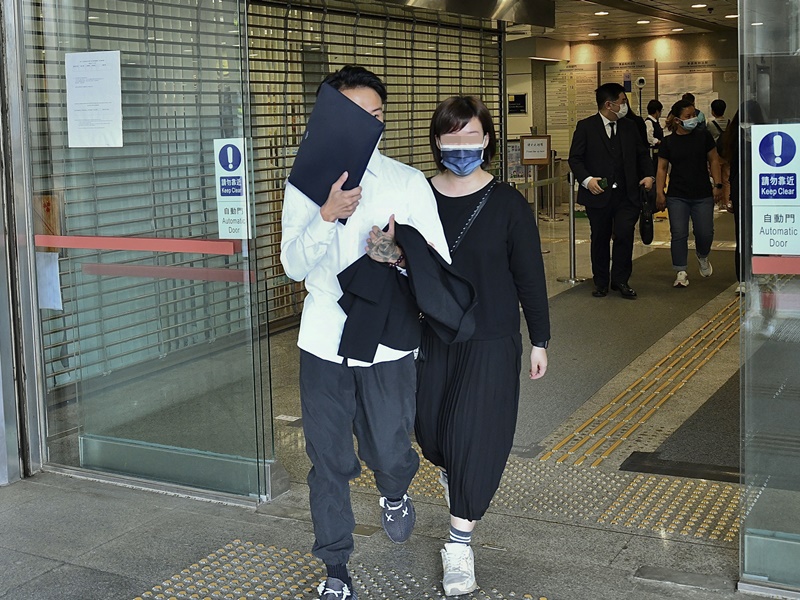 Deliveryman jailed for 7.5 months for threatening police cadets on Instagram
A deliveryman was sentenced to seven months and 15 days in jail on Wednesday after posting online that he would make police cadets "unable to graduate" with a photo of a receipt for sausages he was delivering to Hong Kong Police College's canteen.
Magistrate Winnie Lau Yee-wan at the Eastern Magistrates' Courts said Yeung Wai-chun, 21, had committed a serious offense of criminal intimidation.

Although he posted the photo with the caption on Instagram's "story" function," where content is only displayed for 24 hours, Lau said one cannot rule out the possibility that Yeung's post could have provoked police haters, who may have further disrupted social order.

She said Yeung had been using his Instagram account for a while and had gathered a large number of followers, adding that Yeung should have been aware that his post could be shared with people outside of his followers, such as police officers.

Lau said police cadets aspire to serve the public and maintain law and order, but Yeung's post worried some of them. She said the court should bear the responsibility to protect police officers' and cadets' safety.

The defendant applied for bail pending appeal but was rejected by Lau.

A letter written by Yeung was presented to Lau during mitigation, where Yeung said he was not aware that his actions could cause so much damage because he had little legal knowledge.

His lawyer said he felt remorseful for his actions and had stopped expressing his personal political views on online platforms.

He apologized to the affected police cadets.

Yeung was earlier convicted of one count of criminal intimidation.

He made an Instagram post on February 12, last year, when he was on his way to deliver sausages to the police college.

The post was a picture of a receipt showing the order, with a caption: "I will make you unable to graduate."

Handing down the sentence on Wednesday, Lau said a Community Service Order would not be considered, and that imprisonment is the only option.

She set the starting point for Yeung's sentence at nine months, considering he had a clean criminal record, was remorseful for his offense.