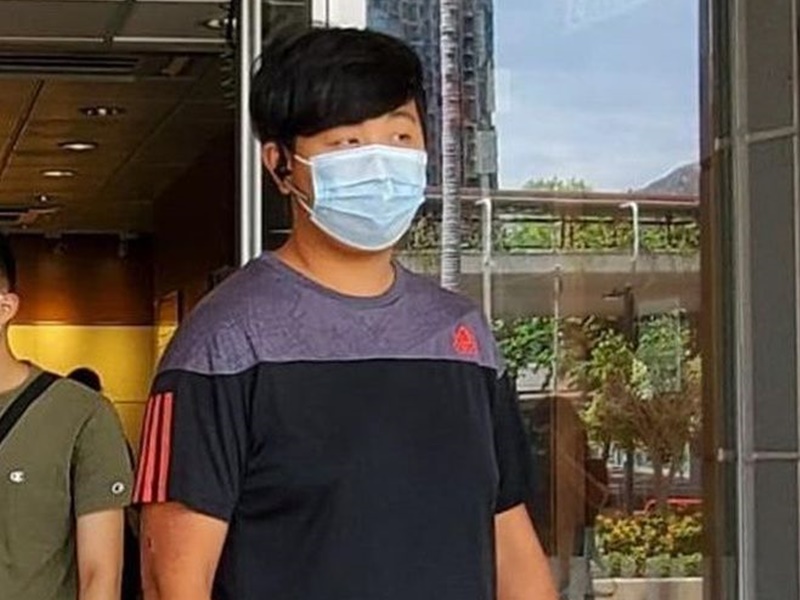 Delivery man jailed after headbutting police officer
A food delivery man was jailed for four months on Tuesday after headbutting a sergeant in Tin Shui Wai police station.
Zhao Hong-shing, 21, was on Tuesday found guilty of assaulting a police officer in execution of duty, as he used his head to assault sergeant Tong Ka-yue in the police station on January 2.

Police intercepted Zhao in Tin Shui Wai on the day and found in his possession a sticker with the protest slogan "Liberate Hong Kong, revolution of our times" printed on it. Police later arrested him as they suspected Zhao of stealing a delivery bag.

In Tuen Mun Magistrates' Courts, magistrate Jeffrey Sze Cho-yiu originally sentenced Zhao to eight months imprisonment. He then reduced the jail term to only four months after the defense applied for sentence review, saying the maximum penalty of assaulting a police officer under the Police Force Ordinance should only be six months imprisonment.

Sze said Zhao was not ashamed of his action at all and assaulting a police officer is a serious offense, which calls for a deterrent sentence.

He noted the case did not involve a protest. Yet the incident took place inside a police station, an indication that Zhao had no respect for the law.

Sze also pointed out that Zhao's testimony taken in a recorded meeting did not match with the one provided in court.

Zhao in the recorded meeting said he banged his head against the wall because he became emotional for being accused of stealing the delivery bag; but in court he said he banged his head against the wall because police denied his request for hospital treatment.

Sze found his testimony unreasonable and ruled that Zhao banged his head towards the glass first and then intentionally used his head to assault the sergeant.

In mitigation, the defense said Zhao is the bread winner of the family and he had been diagnosed with antisocial personality disorder.

The lawyer added that Zhao felt like he was framed, as the police arrested him for suspected theft, but it turned out they did not charge him with this offense. He therefore lost his temper and assaulted the sergeant, who only sustained slight injury.