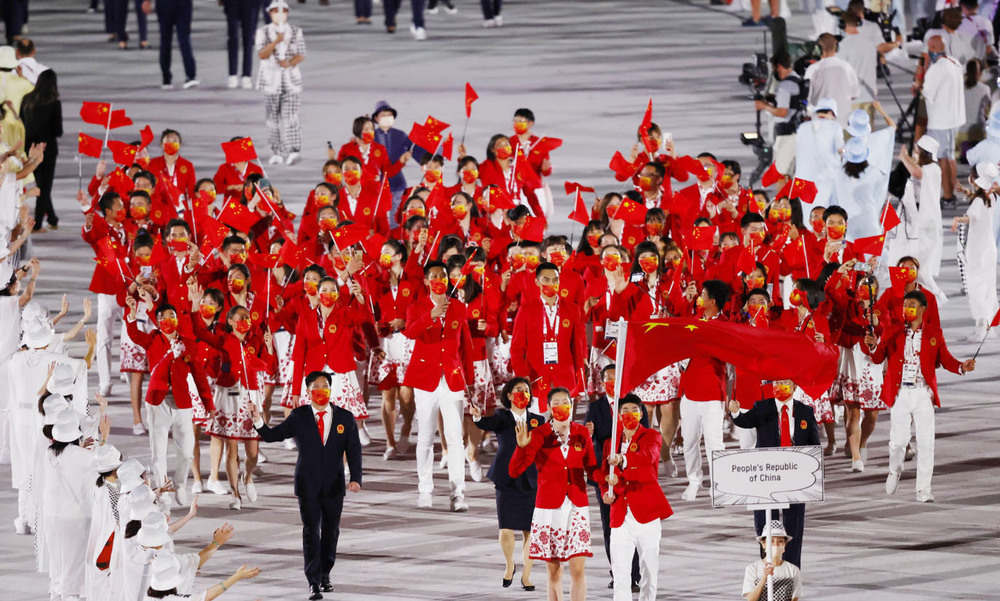 Delegation of mainland Olympians arrives in Hong Kong
A delegation of top mainland athletes who competed in the Tokyo 2020 Olympic Games will arrive in Hong Kong on Friday to begin their three-day visit to the city.
The delegation of 29 athletes and three coaches from the national team will first meet the press at the hotel where they are staying this afternoon before attending a banquet at the Convention and Exhibition Centre tonight.

The public will get to meet the athletes the next day, where they will be giving two sports demonstrations on Saturday morning and attend a variety show at Queen Elizabeth Stadium that evening.

It is understood that the delegation will also be meeting with the Hong Kong athletes at the Sports Institute on their last day in the city.

Twenty-eight Olympic gold medalists were among the visiting athletes, including table tennis player Ma Long, badminton players Wang Yilyu and Huang Dongping, and weightlifter Hou Zhihui.

Top runner Su Bingtian, the 100m Asian record holder, and cyclist Zhong Tianshi will also be among the star athletes to greet Hong Kong citizens.