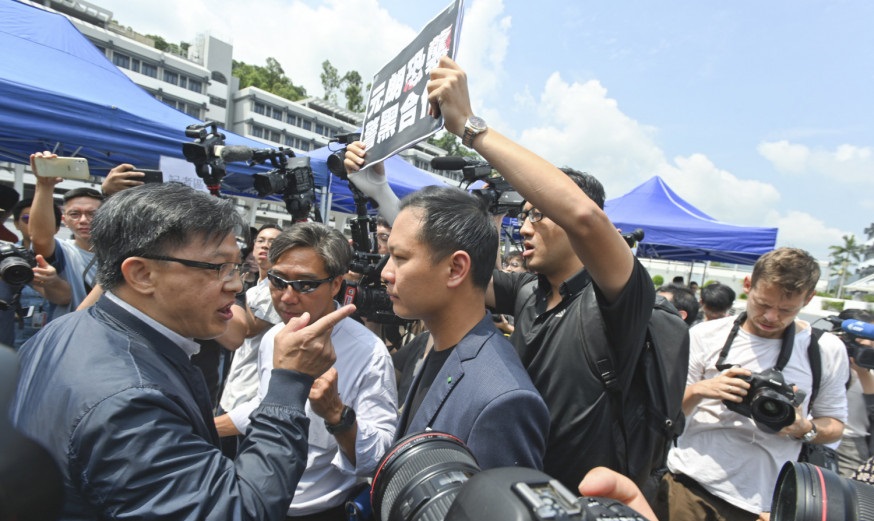 Defamation case against Lam Cheuk-ting adjourned to late-September
The defamation case, filed by lawmaker Junius Ho Kwan-yiu against pro-democracy politicians, in which Ho was called a triad member, has been adjourned to September 24.
Ho earlier filed the case to the High Court, saying that three former lawmaker from the pro-democracy camp – Dennis Kwok Wing-hang, Lam Cheuk-ting and Claudia Mo Man-ching called him a triad member in a confrontation in August 2019.

He demanded the court to order the trio to compensate him, and to ban them from making such remarks again.

The incident took place on August 12, 2019. The police was showcasing its water cannon vehicles in a police headquarter in Fanling, and Kwok, Lam and Mo arrived at the scene to voice their depreciation.

Ho, who was also there, confronted the trio who said "Ho Kwan-yiu, triad member!"

Kwok had earlier fled to Canada, while Mo was remanded in custody.

The case has been adjourned to September 24.