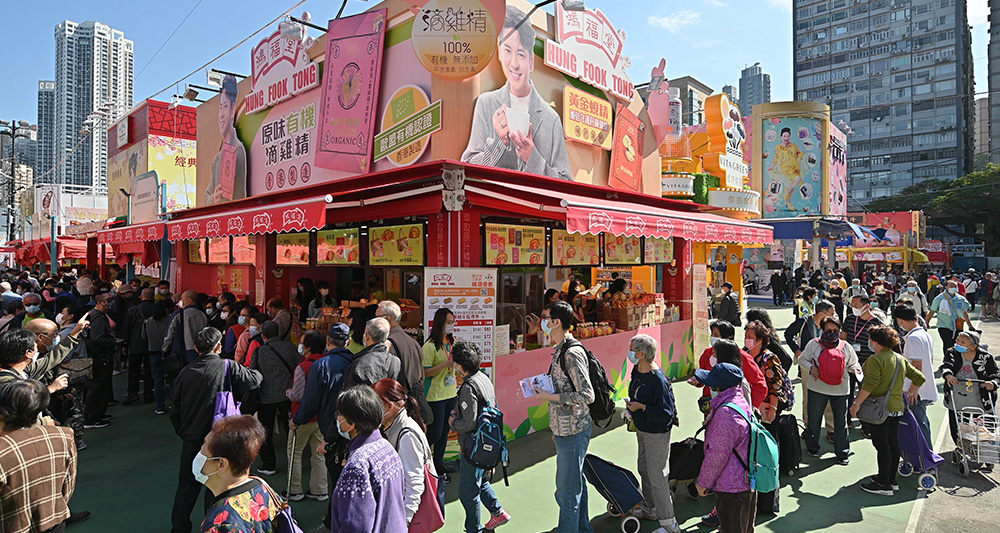 December opening set for HK Brands and Products Expo
The 56th Hong Kong Brands and Products Expo will run between December 4 and 27 this year at Victoria Park, featuring over 860 booths.
It will be opened daily from 11am to 9pm between December 4 and 27, and from 11am to 8pm on its last day.

It is understood that the expo this year will feature a designated zone displaying classic toys of different eras, taking expo-goers on a journey through time to witness the evolution of toys in the territory.

The Chinese Manufacturers' Association of Hong Kong president, Allen Shi Lop-tak, said he was optimistic about the expo's sales figure this year with the extra boost from the government's latest round of consumption vouchers to be distributed in August.

He also noted that their experiences organizing the event in the past two years, along with adequate social distancing measures will enable the expo to proceed smoothly.

Meanwhile, the expo's virtual event will be held from November 26 to January 4.

The Association is also planning to organize its four-day Hong Kong Brands and Products Shopping Festival starting September 9 at the AsiaWorld-Expo, followed by the Hong Kong Food Carnival at Kwai Chung Sports Ground starting October 29 till November 6.