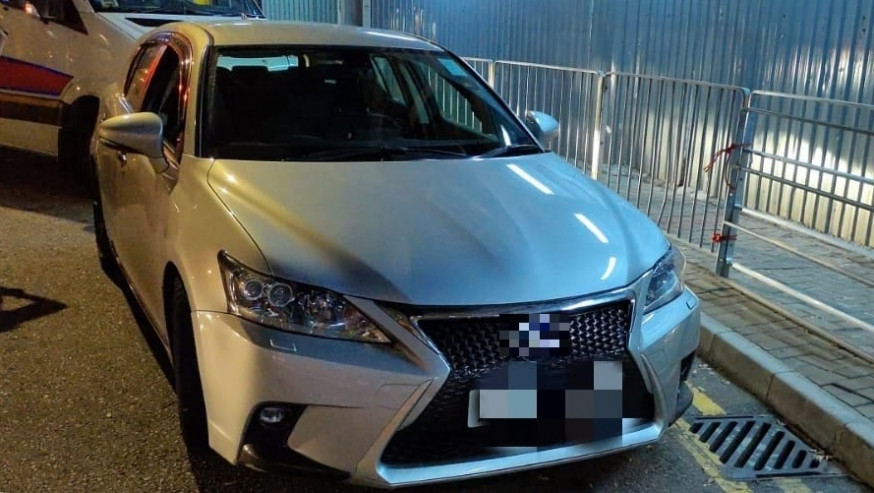 Deals on Wheels: Three arrested for running drug 'food trucks'
Three people were arrested, in two separate incidents, for allegedly peddling drugs out of their cars in Ngau Tau Kok and Sai Wan Ho on Friday night.
A man and a woman were arrested late Friday night in Ngau Tau Kok after police intercepted their vehicle and found 95g of cannabis and 20g of cannabis resin worth about HK$19,000 in total.

Their vehicle was stopped by police at Kwun Tong Road near Fuk To Street in Ngau Tau Kok around 10pm Friday.

The 21-year-old male driver, surnamed Lam, and the 20-year-old female passenger, surnamed Ho, were arrested on suspicion of trafficking in dangerous drugs. Lam was also arrested for drug driving after failing a saliva test. Both were remanded in custody.

Separately, a suspicious vehicle parked on Shau Kei Wan Road in Sai Wan Ho was searched by police around 2.30am Saturday, where officers seized about 30g of cocaine worth HK$27,000.

The 28-year-old male driver surnamed Choi was arrested for trafficking in a dangerous drug and was remanded in custody. The case is now handled by the Eastern district crime investigation team.