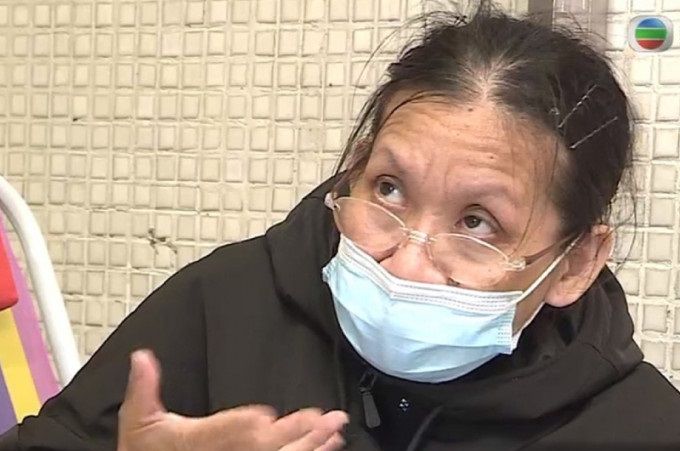 Deaf-mute woman seeks court help to recover her home
A deaf-mute woman who said a female security guard banished her from a public housing flat co-owned by her and her late father filed a writ to the High Court on Wednesday to regain her share of the property.
Chan Mei-wah is the only daughter of late Chan Kwok, while security guard Siu Wing-kuen is the sole executor of Chan's will, who is not related to the deceased.

Chan Mei-wah, in the writ, stated that she had paid about HK$100,000 when her father bought a flat at Lai Yeung House at Lei Cheng Uk Estate in Sham Shui Po for about HK$260,000 from the Housing Department in 2002.

In the will Chan's father penned on November 29, 2017, it stated that the flat would be transferred to Siu, and Siu would be appointed as the sole executor of the will. Chan's father passed away on December 22, 2017. On September 12, 2019, Siu exercised her power and transferred the legal possession of the flat under her name.

Chan was banished from the flat by Siu in September this year, and she has been sleeping on the doorstep outside the apartment since then.

However, Chan's father once said she could have her portion of ownership over the flat depending on her paid amount. Therefore, Chan believes she possesses 38.28 percent of the ownership of the flat according to the HK$100,000 she had paid.

Chan, in the writ, also asked the court to appoint her as a co-executor of her father's will and stop Siu from barring her from the flat.

The incident was discovered by the neighbors, who then informed the media. When Siu spoke to reporters in interviews earlier, Siu said, "It is my home" and "I will not let her in." Siu asked Chan to move somewhere else as well.