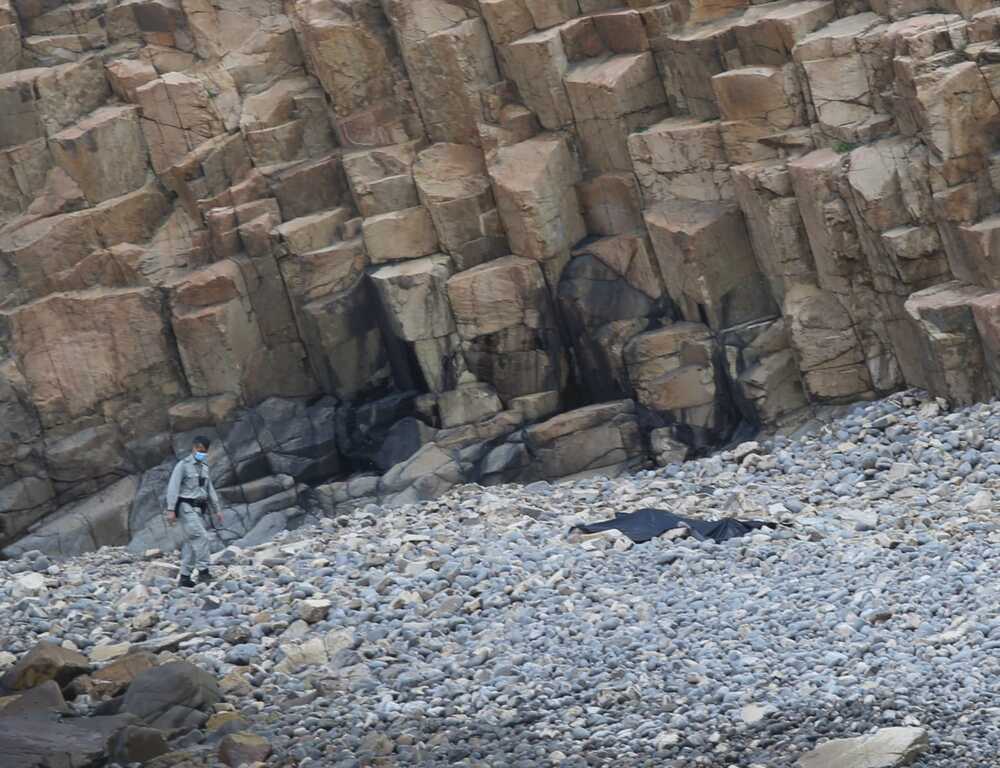 Dead body found on Sai Kung beach, suspected to be fallen hiker
Police are investigating if a hiker slipped and fell to death after they found a dead body on a Sai Kung beach surrounded by giant rock pillars.
A female dead body was spotted by hikers at Kim Chu Wan, Po Pin Chau at around 2pm on Thursday. Police and firefighters soon arrived at the scene and found the body on the beach around 30 meters away from the shore. Rescuers pronounced her dead after examination.

The crew also found a backpack that belonged to the woman, containing some cash, a water bag and a camera. The body – rotting and swollen – was covered with a black cloth.

Sources said the woman was identified as a 34-year-old surnamed Tsang. Crushed rocks were found near her body on a slope.

Police are investigating to see if the woman slipped and fell down the slope, or if she was hit by rocks fallen from above. Officers didn't find the death suspicious.

The beach is located near the High Island Reservoir and Hong Kong Geopark. Cliffs made of giant rock pillars surrounded the beach.

At a nearby location, a woman fell 50 meters to her death near the East Dam of High Island Reservoir in April 2020. The 42-year-old grabbed a loose rock when scaling a steep wall away from the main route.

Last November, a 29-year-old man went missing when hiking at Pak Lap in Sai Kung. His body was located by the rescue crew a day later.