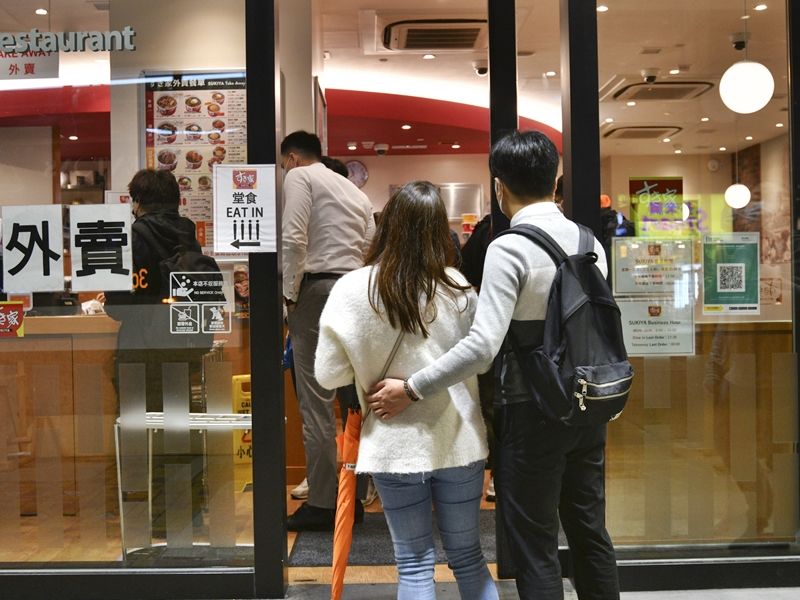 Earlybird dinner as doors close at 6 from tonight
From Friday, evening dine-in services will be banned for 14 days, while bars and the city's leisure venues were also ordered to close, as the city is running on a new set of strict Covid rules to stem out the fifth wave of infections buoyed by the surge of Omicron.
The city will ban dining-in from 6pm to 4.59am the next day, while diners per table will be capped at two in Type B premises, four in Type C, and six for Type D.

Fifteen types of specified premises regulated under Cap. 599F Prevention and Control of Disease (Requirements and Directions) (Business and Premises) Regulation will have to close for two weeks.

They include bars and pubs, karaokes, nightclubs, gambling establishments, gyms, swimming pools, bathhouses, beauty parlors, massage parlors, gaming centers, party rooms, amusement parks, museums, cinemas, event and performance venues, and sports premises.

The city will also tighten its already harsh travel restrictions.

From January 8 at midnight, all passenger flights from eight countries will be banned for 14 days.

They are Australia, Canada, France, Pakistan, the United Kingdom, the Philippines, the United States, and India.

Those who have stayed in those countries for the past 21 days will be banned from entering Hong Kong -- meaning they cannot return to the city using transit flights.