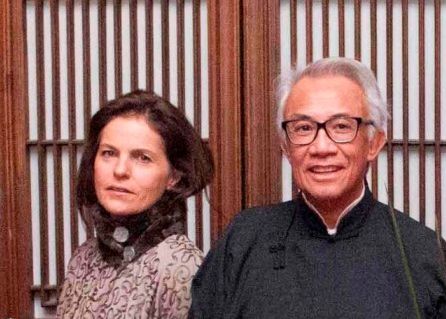 David Tang's wife asked to surrender grand piano and painting
The estate manager of Shanghai Tang founder David Tang demanded Tang's wife surrender a luxurious piano and a Chang Dai-chien painting.
The flamboyant socialite died four years ago of liver cancer at the age of 63.

In a writ filed at High Court yesterday, his estate manager, Gordon Oldham, asked the Shanghai Tang founder's wife, Lady Lucy Tang, to give up two items, including a Imperial Bösendorfer piano at China Club, Central.

The piano is the largest model and flagship piano manufactured by Bösendorfer, at around 290 cm long, 176 cm wide, and weighing 552 kg.

He also asked for a painting titled "Shanshui," meaning mountain and water by Chang Dai-chien, a renowned Chinese painter whose works frequently end up in auctions.

China Poly Group in Beijing auctioned a work with the same name, created by Chang in 1941, at HK$25.76 million in 2010.

The case will be heard on October 25 in High Court.