Probationary inspector was found with cheat sheet during exam at Police College in Wong Chuk Hang, source says.
Hong Kong police have launched a disciplinary investigation after a probationary inspector who is the daughter of a former assistant commissioner allegedly cheated on a promotion examination, the Post has learned.

The female officer, who was attached to the patrol subunit at Central Police Station, was discovered cheating on the written test at the Police College in Wong Chuk Hang on Tuesday, a source on Wednesday said. It was alleged she was found with a cheat sheet during the exam.

The Post has learned she was asked to take leave while the investigation was under way.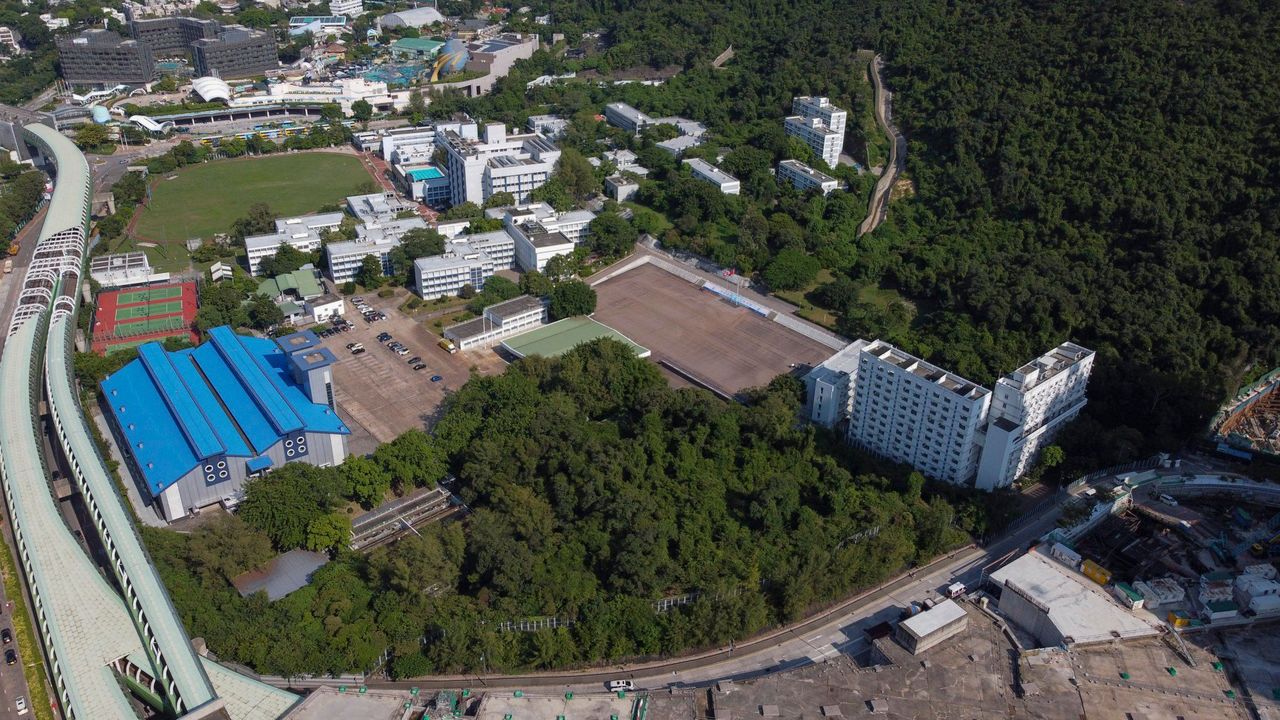 The police college at Wong Chuk Hang.

Without revealing the identity of the officer, police said an inspector was suspected of involvement in irregularities during a written examination on Tuesday.

"Police are carrying out a disciplinary investigation into the incident," the force said. "If it is confirmed that any personnel violate the regulations, they will be dealt with seriously."

Separately, a police officer was arrested for allegedly breaking open staff lockers at Ngau Tau Kok Police Station, which also serves as the Kowloon East regional headquarters, on Concorde Road in Kai Tak.

The 28-year-old member of the Police Tactical Unit was arrested during an investigation over break-ins that took place in the officers' changing room, with more than HK$1,600 (US$204) stolen early last month.

The Kowloon East regional crime unit was handling the case.

A police spokesman said the officer had been detained and would be suspended from duty, adding the force attached great importance to the integrity of its members. It had zero tolerance for illegal acts, which would be handled with seriousness, it said.

Police last month launched an investigation into a superintendent who was accused of attacking two colleagues and biting one of them after consuming alcohol at a dinner.

In May, a total of five officers were suspended from duty a week after being arrested in connection with three separate cases.

Three of them and a retired sergeant were arrested for conspiracy to defraud on May 24. The retired sergeant was also arrested for allegedly impersonating a police officer.

The fourth officer was arrested on the same day on suspicion of taking an upskirt video of a woman on an escalator leading to a footbridge in Central.

On May 23, a 31-year-old police officer was arrested on suspicion of stealing HK$4,000 from a businessman in a Yau Ma Tei hotel room.

The force established an integrity unit in 2020 after nearly 20 officers were arrested over the course of a few weeks for a variety of offences, including possession of drugs that may have been stolen from a crime scene.