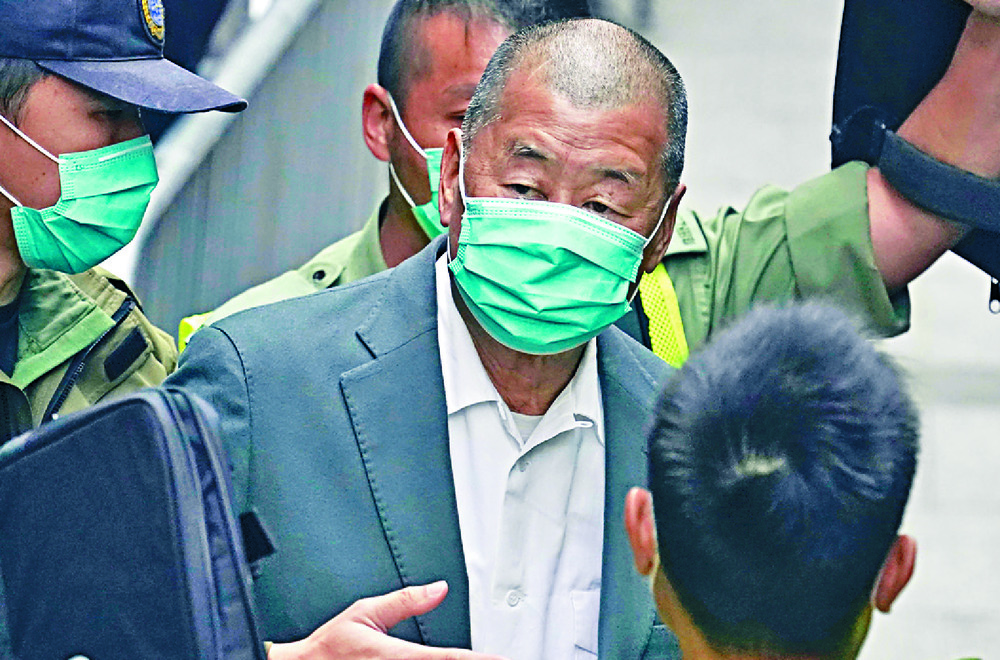 Date set for Lai's collusion trial
Founder of defunct Apple Daily Jimmy Lai Chee-ying's "collusion" trial has been set for December 1, according to the Judiciary's website.
The plea and sentence for six former Apple Daily management executives has also been scheduled for November 29.

The six to plea guilty are former editor-in-chief Ryan Law Wai-kwong, 48; then publisher Cheung Kim-hung, 60; former executive editor-in-chief Lam Man-chung, 52; former associate publisher Chan Pui-man, 52; and ex-editorial writers Fung Wai-kong, 58, and Yeung Ching-kee, 56. Since the 74-year-old Lai plans to deny his charges, the trial for Lai and his three companies - Apple Daily, Apple Daily Printing, and AD Internet - is separated from the six.

Lai, the three companies, and the six former Apple Daily executives were charged with "collusion with external elements to endanger national security" between July 1, 2020, and April 3, 2021.

Lai and two activists, Andy Li Yu-hin and Chan Tsz-wah, were also accused of "printing, publishing, selling, offering for sale, distributing, displaying or reproducing seditious publications" between April 1, 2019, and June 24, 2021.

Li and Chan had pleaded guilty in August 2021, and their cases will be dealt with on September 16.

Meanwhile, Lai and ex-Next Digital executive Wong Wai-keung, 60, faces two counts of fraud for allegedly covering up operations of the Apple Daily headquarters in Tseung Kwan O Industrial Estate, from April 1998 to December 2015, and from January 2016 to May 2020.

The case was heard before Judge Stanley Chan Kwong-chi at District Court yesterday afternoon and the sentencing was adjourned to October 25.