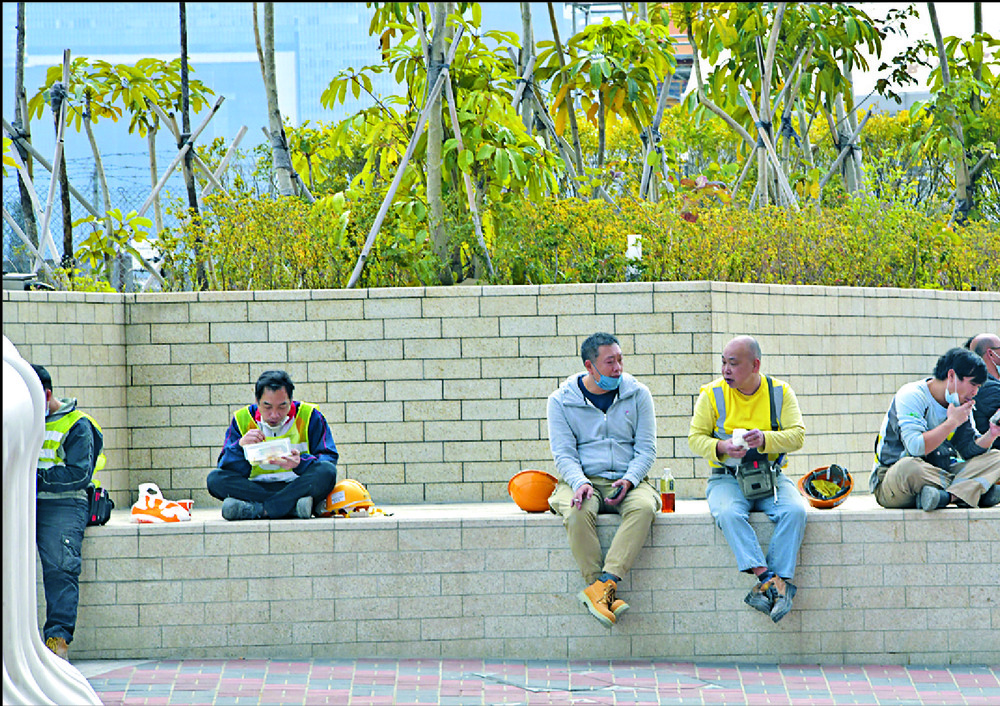 Data shows heat index push may belabor point
The highest heat index proposed by authorities for triggering a suspension of work for laborers has never been hit in Hong Kong and the second-highest level in the three-tier system has only happened on four days in history, according to Hong Kong Observatory records.
The Labor Department is proposing a tiered system whereby laborers, classified as light, moderate, heavy, and very heavy workers, are eligible for rest or even work suspensions based on workloads and the heat index - a measure of how hot it really feels when the effects of a range of other variables, including humidity levels, are taken into account.

When the heat index reaches 30 units, light workers such as security guards will work as usual, while moderate workers - cleaners and delivery workers - work for 45 minutes followed by 15 minutes of rest.

A heat index of 30, according to the observatory, ranges from 31 to 33 degrees Celsius. July saw "very hot" warnings often raised last July.

Heavy workers such as concrete workers will rest 30 minutes after the same duration of work, while very heavy workers such as bar-benders will rest 45 minutes for every 15 minutes of work.

At a heat index of 32 units, light workers work 45 minutes followed by a 15-minute rest, with work suspended for very heavy work.

At 34 units, workers carrying out heavy and very heavy work will have work suspended, while moderate workers have 45 minutes of rest for every 15 minutes of work and light workers have an equal 30 minutes of break and work.

But observatory records show that a heat index above 32 units has only been logged four times since records began in 1885, and an index above 34 units has never been hit.

With the consultation period for the department's proposal coming to a close next week, meteorologists have weighed in on the new work arrangements, saying that 32 units is already relatively extreme.

Former observatory assistant director Leung Wing-mo said: "Lots of people have been hospitalized under conditions where the heat index reaches 30 units. That would be an appropriate reference point."

Unionists are concerned employers would be able to exploit potential loopholes and call on authorities to evaluate the effectiveness of the proposed system.

The department proposes rest times be reduced by 30 minutes if workers are provided with two heat mitigation measures, such as waist-mounted electric fans, mist fans, or cooling suits.

However, Federation of Hong Kong & Kowloon Labor Unions vice-chairman Tam Kam-lin asked: "Does providing an electric fan, a cooling sleeve, or shade solve heatstroke?"

The Liberal Party's Legislative Council member Michael Lee Chun-keung said employers would not know how to enforce the new regulations: "Can employers be held accountable if they missed a heat index announcement while they were in a meeting?"

A department spokesman said it has consulted the observatory and adheres to International Organization for Standardization metrics to determine the extent to which laborers are affected by the heat.

He said the recommendations were made based on whether body temperatures can hit 38 degrees, which puts one at significant risk of heatstroke.