Leung Ching-yin, 28, has denied unlawful killing of Chow Chun-wo, 63, who died from brain injuries two days after their dispute over line jumping at Central ferry pier on June 16, 2019.
A salesman has gone on trial for manslaughter over the death of a man he allegedly pushed during a fight over queue-jumping at a ferry pier after a march during Hong Kong's social unrest in 2019.

Prosecutors on Thursday opened their case against 28-year-old Leung Ching-yin after he denied the unlawful killing of 63-year-old Chow Chun-wo, who died of a fractured skull and brain injuries two days after their altercation.

"The incident began with a rather trivial matter of jumping [a] queue, followed by some verbal dispute between the defendant and the deceased," Senior Public Prosecutor Kelvin Tang Ming-chung said. "Eventually, a single push by the defendant on the deceased led to [the latter's] death."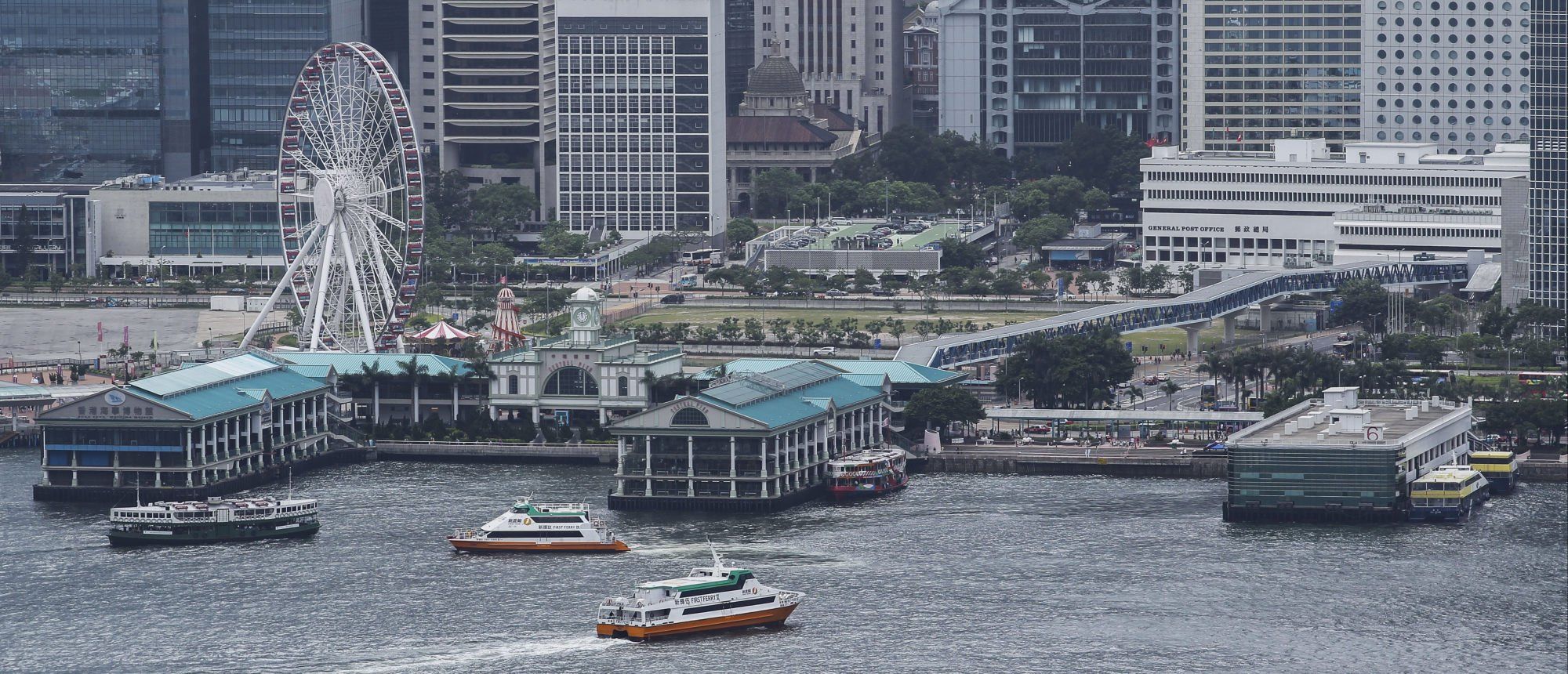 The Central Pier.

The High Court heard a large number of people were queuing at Central Pier 7 at the time, waiting to cross the harbour to Tsim Sha Tsui following the march on Hong Kong Island, shortly before 10pm on June 16, 2019.

The demonstration came a day after Hong Kong leader Carrie Lam Cheng Yuet-ngor announced the suspension of a controversial extradition bill.

According to organisers, the demonstration drew a record turnout of nearly 2 million protesters, who called for a full withdrawal of the bill and the chief executive's resignation, among other demands.

At issue in the present case was whether Leung was acting in lawful self-defence – holding a genuine belief that it was necessary for him to defend himself and apply a reasonable level of force in doing so.

"The prosecution will say the push was intentional, unlawful and dangerous," Tang said.

Opening the case before a seven-member jury, the prosecutor said Chow had jumped the queue that night, getting behind Leung with a can of beer in his hand.

The move was said to have triggered an argument between Chow and the person he overtook, as well as Leung, who turned to talk to him before turning back around.

Chow then allegedly kicked Leung's hip once, prompting the younger man to turn towards him again.

At one point, Tang said, Leung pushed Chow once, causing the latter to fall backwards, with the back of his head hitting the ground with a "bang".

Witness customs officer Tsang Chung-hong, 32, testified he was looking down at his phone when he suddenly heard someone say with foul language, "Don't go away."

Tsang said he looked up and saw Chow was falling backwards, with Leung standing in front of him, looking "kind of angry" and as though he was trying to get closer to the older man.

The witness later took two videos capturing Leung's face when he saw that the man was leaving with a female companion, contrary to the instruction of a uniformed police officer, who had asked those not involved in the incident to disperse.

It was then when Tsang heard Leung explain to his companion: "He struck the first blow towards me … If I didn't fight back, what if he struck another blow?"

Paramedics arrived at 9.57pm to find Chow lying on the ground with the can of beer still in hand. Ambulanceman Cheung Kin-wai also noted that Chow smelled of alcohol but found he was able to respond to questions.

Chow was subsequently sent to Queen Mary Hospital in Pok Fu Lam, where he underwent surgery the next day. But his vitals deteriorated afterwards and he was certified dead at 9.04am on June 18.

A week later, Leung was arrested for murder.

Under caution, he told the detective sergeant: "He jumped the queue, arguing with several women. I couldn't stand it and argued with him. He gave me a kick, so I pushed him."

The trial continues before Madam Justice Esther Toh Lye-ping on Friday.