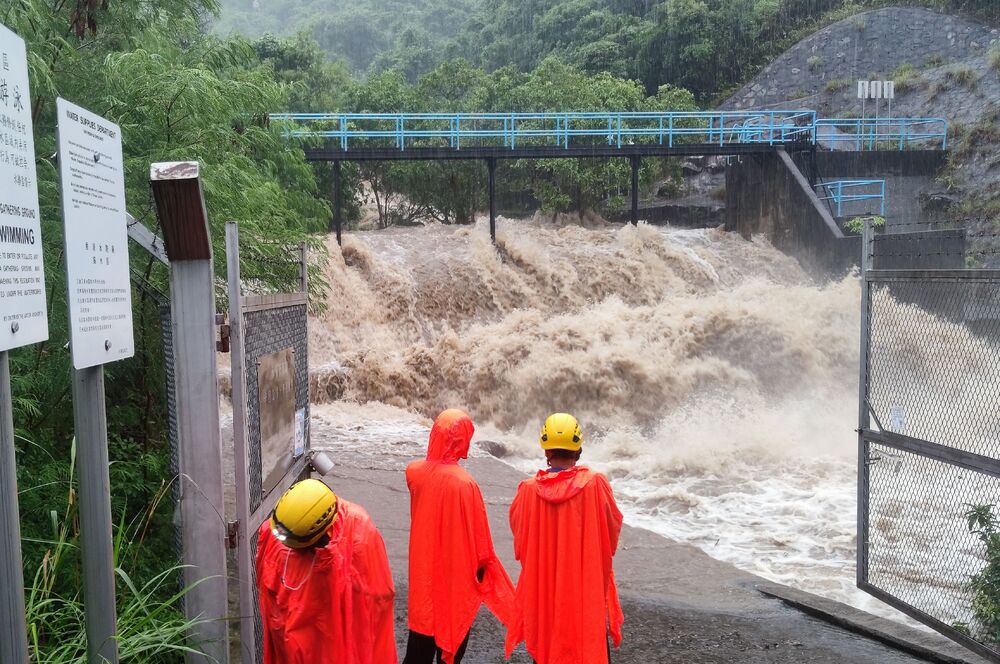 Danger close: Avoid hiking along ravines this weekend as unstable weather persists
Hong Kong's nature lovers were reminded to take extra precautions when hiking this weekend and to avoid hiking along ravines as unstable weather persists, said Hong Kong Observatory Director Cheng Cho-ming.
Speaking on a radio program on Friday morning, Cheng said a broad rain-bearing cloud band has been affecting Hong Kong, bringing heavy rainfall, with more than 70 millimeters of rainfall recorded over many places in the territory this morning.

He noted the weather during the weekend remains unstable, with the potential for rainstorms to occur.

"Flash floods may take place under the adverse weather; citizens must pay extra precautions when hiking this weekend and avoid the ravines," he said.

According to the Observatory, the showers will ease off gradually, and temperatures will fall to around 19 degrees on Monday.

Earlier, the Observatory issued the Red Rainstorm Warning Signal at 4.25am, indicating that heavy rain had fallen or was expected to fall generally over Hong Kong, exceeding 50 millimeters in an hour, and was likely to continue.

Classes of all AM schools and whole-day schools were suspended for the day after the warning signal was issued.

The signal was downgraded to the amber signal at 7.05am, with the Observatory canceling all rainstorm warning signals at 7.40am.

Nevertheless, it called on people to stay alert to the danger that may be brought about by river flooding.