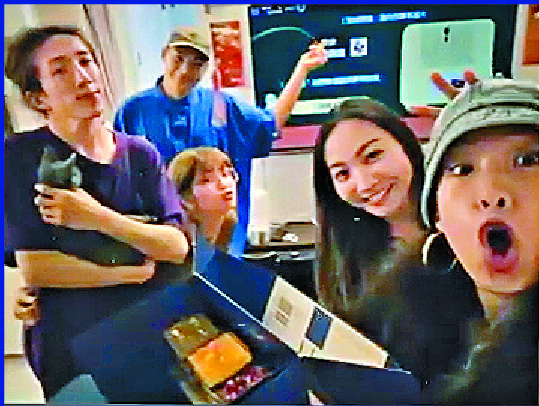 Dancer's dad talks about son's neck brace, breathing progress
Severely injured Mirror dancer Mo Lee Kai-yin may be able to have his neck brace removed in four weeks, says his father, clergyman Derek Li Shing-lam.
In his latest prayer letter, Li said his 27-year-old son can now breathe by himself but cannot control his coughing and has the potential to choke while eating.

"Despite being severely injured, [Mo] can leave the intensive care unit and no longer relies on a breathing apparatus," Li said.

"The medical team was also surprised by the recovery he is making."

Li said the neck brace Mo has been wearing is to support his cervical vertebrae.

"Although he can breathe by himself, he cannot control his coughing [after intubation] and surveillance is needed," Li said.

"And if he chokes when eating, it would be dangerous as it may cause lung inflammation."

Li said his son has a busy treatment schedule.

Mo's girlfriend, Natalie So Tsz-ching, shared a friend's post on her Instagram.

"No one would like to be mentioned every day for no reason. I only want to thank my friends who accompanied me in the past two months," she said.

So, popularly known as So Ching from the girl group Collar, has been helping take care of Lee since the horrible accident.

A giant screen fell to the stage during boy band Mirror's concert at the Hong Kong Coliseum on July 28, critically injuring Mo. Two other dancers were also hurt and hospitalized.

The injury leaves Mo at risk of being paralyzed from the neck down. Doctors have put his chances of a full recovery from the spinal injury at just 5 percent.

So also said she misses her boyfriend so much and that she wears his clothes every day, and that Mo once lost his temper with her.

"She has been trying her best to face every challenge, no matter how she feels - stressed and exhausted," So's friend said. "She takes care of everything Mo needs and has been accompanying him silently during the hard times."

The friend also called for a "reasonable explanation" of the incident and pushed for protection of dancers' safety and labor rights.