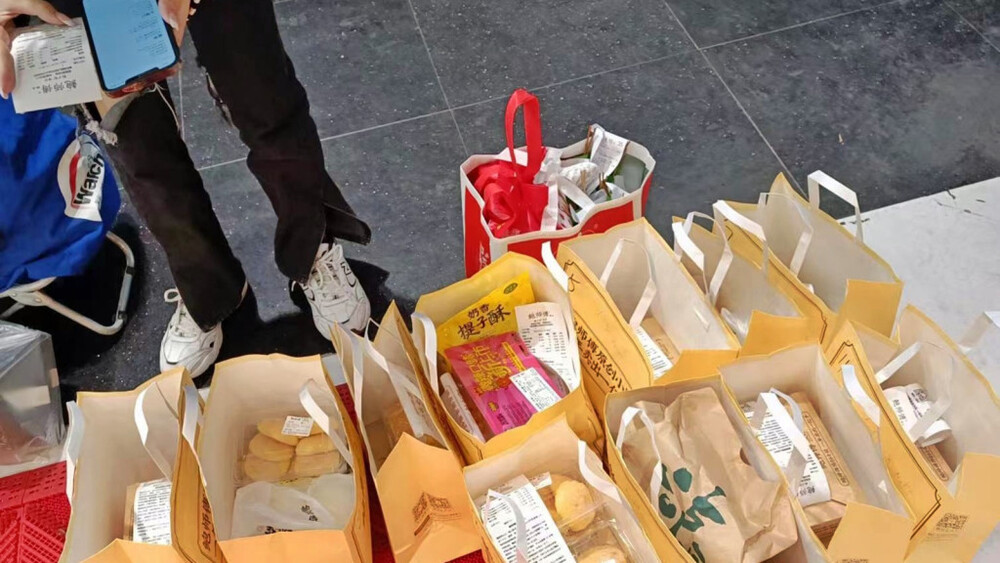 Daigou businesses see reverse snack purchasing after regular travel resumed between HK and China
The boundary between Hong Kong and mainland China is seeing more "reverse shoppers" - professional shoppers who buy items from China to Hong Kong - bringing Chinese snacks back to the city.
"Things have changed reversely that more Hongkongers are seeking buyers in Shenzhen to help to purchase goods and bring them back to Hong Kong," Joy, a professional shopper, told Sing Tao Daily, "as the low prices of China's goods and Hong Kong's young generation start to learn about Chinese social media platforms."

The Hong Kong girl used to be a buyer bringing items from Hong Kong to China's customers when she studied in Guangzhou for her bachelor's degree.

She said that her major customers nowadays are new arrivals to Hong Kong - most in their 20s - and the mainly targeted items are snacks in Shenzhen.

"I will start a 'business trip' to buy and deliver goods when I accumulate seven orders," said another Shenzhen daigou agent, "the commission for each order is HK$30."

"There were only a few people lined up in front of a famous bakery house next to Lo Wu Control Point in Shenzhen months ago, but the store has been seeing a long queue these weeks," said Xu, a mainland student who is now operating daigou business in Hong Kong, "Most of the customers were Hongkongers."