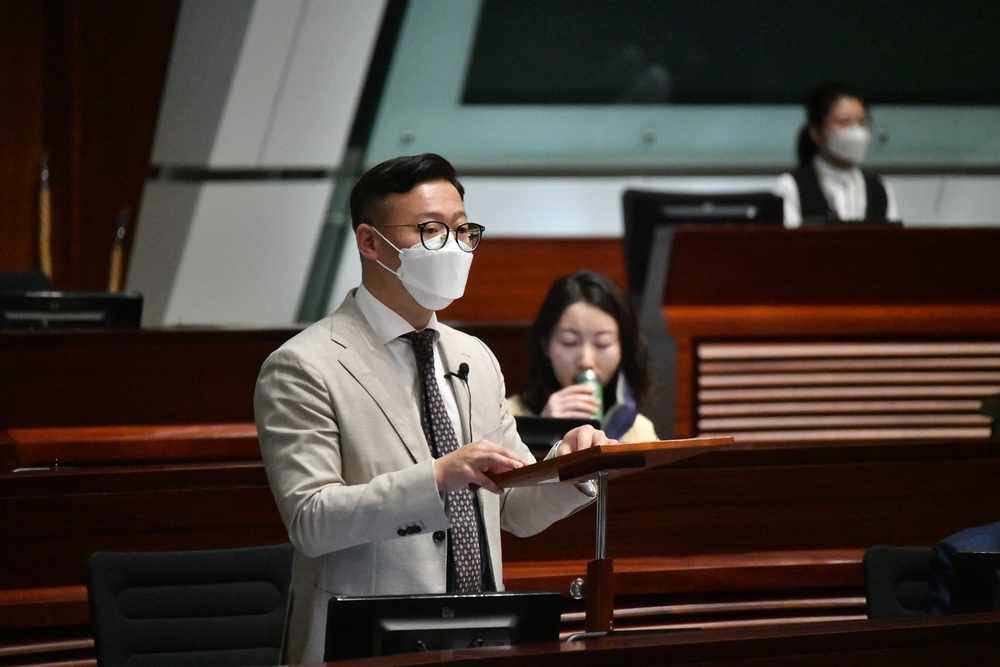 DAB's Horace Cheung tipped to be deputy secretary for justice
Lawmaker Horace Cheung Kwok-kwan from the Democratic Alliance for the Betterment and Progress of Hong Kong (DAB) is tipped to become the city's Deputy Secretary for Justice, according to sources.
Another pro-establishment lawmaker -- Alice Mak Mei-kuen from the Hong Kong Federation of Trade Unions (HKFTU), is set to take up the post of Secretary for Home and Youth Affairs, sources added.

It is understood that major political parties have all been nominating their members to take up new positions under the restructured administration of incoming Chief Executive John Lee Ka-chiu, with many turning their eyes on DAB, the city's most significant pro-establishment side.

On Friday, the Legislative Council finance committee endorsed funding Lee's government revamp plan, adding three new deputies to the chief, financial, and justice secretaries and increasing the number of policy bureaus from 13 to 15.

A total of 77 lawmakers attended Friday's meeting, and 73 of them voted in favor of the plan. Tik Chi-yuen from Third Side voted against the revamp plan, while Nelson Lam Chi-yuen and Ambrose Lam San-keung abstained from the vote.

However, Cheung left the meeting before it even proceeded to the vote, sparking speculations that he left early due to his sensitive position on the issue.

Attending the opening ceremony of fellow lawmaker Leung Hei's district office on Saturday, Cheung said he was absent from yesterday's vote because he was occupied by other work.

He continued that he would continue his work in the district as a lawmaker without further commenting on the issue.

Cheung, 48, a solicitor, is also the vice-chair of DAB and a member of the Executive Council.

On the other hand, sources said HKFTU nominated Mak only to join Lee's cabinet, who rose from the labor sector and would be a fitting candidate for the post of Secretary for Labour and Welfare.

Yet, the undersecretary for labor and welfare, Ho Kai-ming, is already from HKFTU, and it seems inappropriate to have both the secretary and the undersecretary from the same political party.

Therefore, Mak is expected to join the government as the Secretary for Home and Youth Affairs, sources added.