The call to action comes as something of a shot across the current administration's bow ahead of next week's policy address.
Hong Kong should restructure its government with the goal of increasing the supply of public and subsidised housing by 50 per cent in the next nine years, the city's largest pro-establishment party has said, firing a shot across the current administration's bow ahead of next week's policy address.

In their Sunday press conference, however, leaders of the Democratic Alliance for the Betterment and Progress of Hong Kong (DAB) shied away from laying blame on big developers for the city's notorious housing woes, focusing instead on what they characterised as government inaction.

"The government has the land, power and responsibility … Other stakeholders like citizens and developers should cooperate," said Starry Lee Wai-king, a lawmaker and chairwoman of the DAB.

Lee's comments followed a recent Reuters report which said Beijing had told the city's powerful property tycoons in closed-door meetings earlier this year to throw their resources and influence behind central government efforts to solve the housing crisis.

But on Friday, Hong Kong's biggest property developers denied being pressured by mainland Chinese officials, despite reports that Beijing was losing patience with the industry.

The Real Estate Developers Association also stressed that its members, which include heavy hitters such as Sun Hung Kai Properties, Henderson Land Development and CK Asset Holdings, were continuing to support the Hong Kong government in boosting housing supply and improving living standards.

Also on Sunday, Secretary for Development Michael Wong Wai-lun admitted on a radio programme that officials had got it wrong on the amount of land Hong Kong needed for future development, which they estimated in 2016 to be around 1,200 hectares. Wong said the current estimate "far exceeds" that figure, but refused to reveal the latest projection.

He also touted the government's flagship Lantau Tomorrow Vision, a controversial plan to build 1,000 hectares of man-made land in waters east of the island. Wong said land reclamation could begin in 2027, with the first batch of people moving into the mega project seven years later.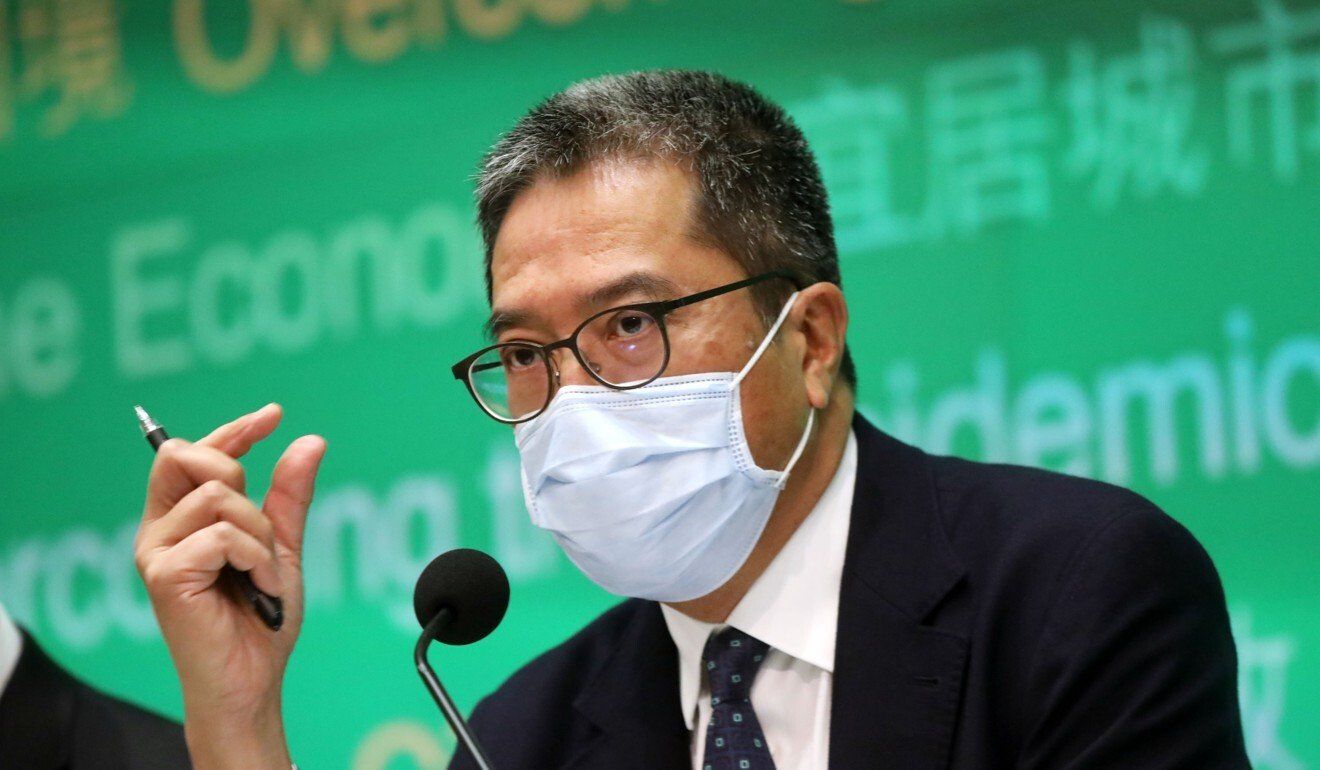 Secretary for Development Michael Wong.

But at their press briefing, DAB lawmakers insisted on a faster approach. They urged the government to bring waiting times for public housing back down to three years by increasing annual supply from 21,000 flats to 30,000, and by boosting the creation of subsidised housing under the Home Ownership Scheme from 9,000 flats a year to 15,000, both by 2030.

The Housing Authority previously revealed Hong Kong families were facing their longest waits in more than two decades for a public flat, at an average of 5.8 years.

Housing supply could be increased in the short term, DAB's Wilson Or Chong-shing said, by building more densely. He suggested amending planning rules to increase the plot ratio for about 240 hectares of land already earmarked for next decade's development from the current average of 1:5 or 1:6 to around 1:6.5 or 1:7.5.

The plot ratio represents the floor area of a project divided by the size of the land it sits on. Increasing it would allow taller buildings to be erected on the land in question, adding an extra 45,000 flats to the original 226,000 to 271,000, according to DAB calculations.

Currently, under the Housing Authority's Home Ownership Scheme, residents who are ineligible for public flats and cannot afford private homes can apply for subsidised ones sold at a discounted price. But the DAB lawmakers said the scheme was not targeted enough for the city's next generation.

Lee proposed offering more help for young people to become homeowners by creating a new scheme allowing them to prepay early to lock in units at future projects in New Territories North and other remote areas.

"Many young people have complained about failing to draw lots [under the existing scheme]," Lee said.

"People who have failed multiple times, or those with a young family or supporting the elderly, for example, may be given two or three lots to increase their chances of winning the opportunity to buy a subsidised flat."