Ernie Chow is one of a number of local activists, politicians and outspoken church leaders who recently left the city in the wake of Beijing-imposed security law.
A former student union chief at Hong Kong's Chinese University who was involved in setting up a now-defunct cross-party platform for political cooperation in the city has revealed he fled to Canada fearing arrest under the national security law.

Ernie Chow Shue-fung was among a number of local activists and politicians - including outspoken church leaders - who recently left the city in the wake of the Beijing-imposed security law.

The 25-year-old said he moved to Canada on March 25, 10 days after getting married. Announcing his departure on Facebook, Chow said the arrests of 55 opposition politicians and activists over an unofficial primary election last July to choose candidates for now-postponed Legislative Council polls had "alarmed him greatly".

"If I was one of the defendants, how would I respond? Can I uphold my dignity, to continue with my beliefs and not to surrender or beg?" he wrote. "I really don't know, I'm not confident enough … so cowardly, I'd rather choose to go, and would never want to face such a challenge."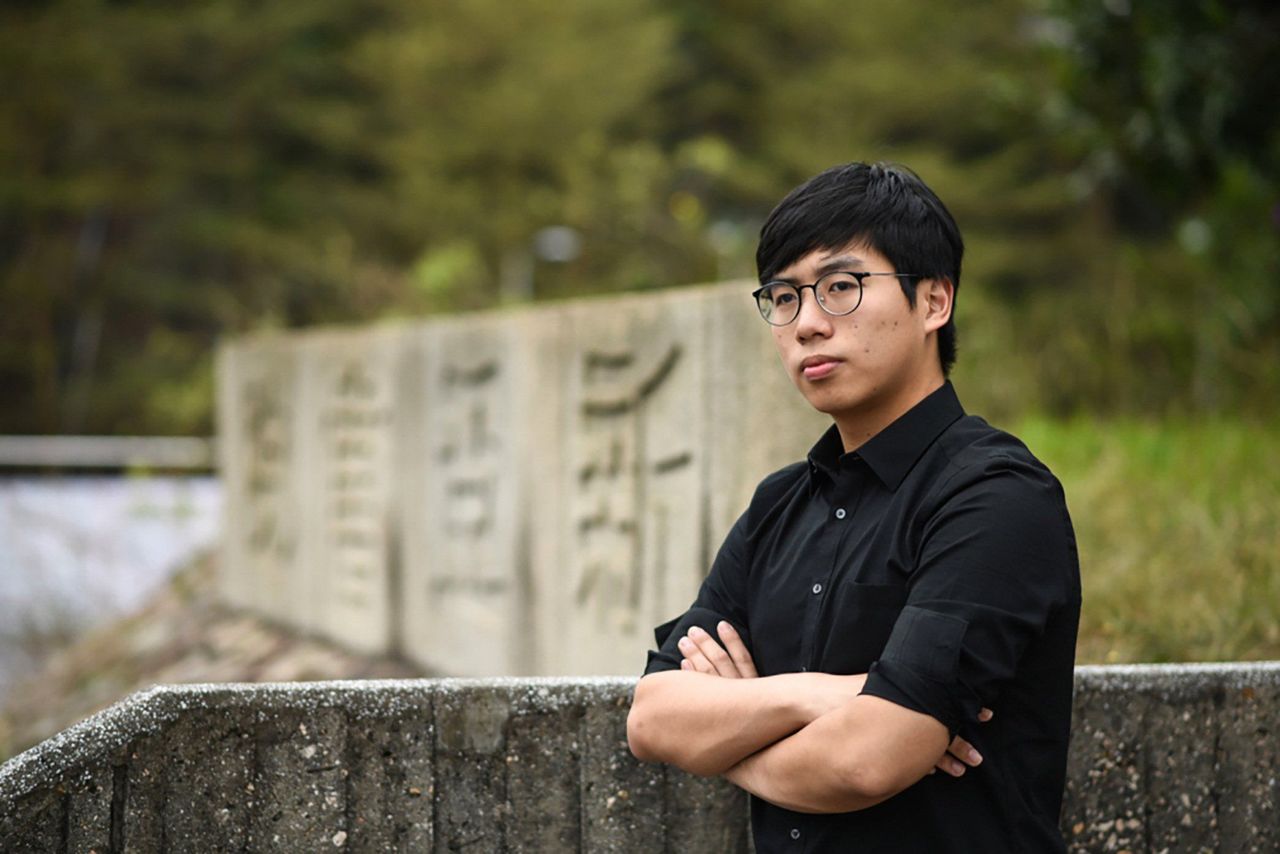 Ernie Chow left the city In March.

Chow was secretary of the Hong Kong Citizens' Deliberative Platform, which had been in the works since June 2020 but was formally disbanded last December amid legal threats before it began operating. Secretary for Home Affairs Caspar Tsui Ying-wai accused the group of being "a blatant challenge to the bottom line of the central government", and threatened to take legal action against it in an interview with the pro-Beijing Ta Kung Pao newspaper.

The group, endorsed by 17 opposition-led district councils, had said it aimed at promoting cross-district cooperation on political and livelihood issues last June, while council representatives also unanimously voiced their opposition to the introduction of the national security law, which went into force on June 30.

No arrests have been made, but Chow said "middlemen" had approached him, urging him to act as a whistle-blower against the disbanded platform.

"Of course, I did not attend the meeting, and it doesn't matter who this person was. The more important thing is, if I am the next one [to be arrested], do I want to [be in jail] or should I just leave Hong Kong?" he said.

Chow also admitted he had taken part in the storming of the Legco building in July 2019 during anti-government protests in the city. He said he had fled to Japan for two weeks fearing arrest, but had returned to the city afterwards.

He was also involved in organising protests during the unrest. He paired up with activist Ventus Lau Wing-hong to organise a rally in Central in October 2019.

On Wednesday, outspoken church leader Reverend Lo Hing-choi, who was known for his public criticism of the national security law and the ill-fated extradition bill that triggered the 2019 protests, confirmed to the Post that he has resigned from his post and moved to Britain.

Pastors Wong Siu-yung and Yeung Kin-keung, who signed a joint "Gospel Declaration" calling on followers to point out wrongdoing by the authorities and to resist any totalitarian regime, also fled the city earlier.

Former Hong Kong lawmaker Dennis Kwok also confirmed earlier this month to Canadian newspaper Globe and Mail that he had moved to Canada, where he was born, with his family and planned to regain citizenship there.

Hong Kong police later said they were investigating whether Kwok had committed misconduct in public office when he presided over 19 meetings of Legco's House Committee from the start of the legislative session in October 2019 to May last year.