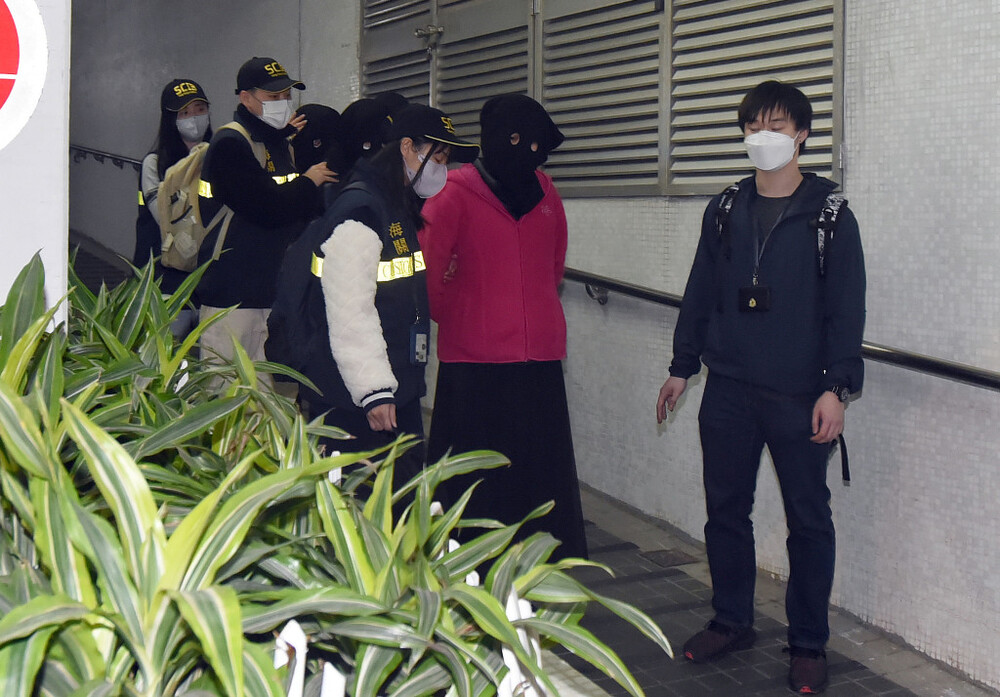 Customs uncover HK$6 billion money laundering case, largest single bust on record
Hong Kong Customs busted the city's largest money laundering case on record, arresting nine suspected of 7,600 illicit deals involving over HK$6 billion.
Customs announced on Wednesday that officers arrested three men and six women who ran multiple bank accounts for illegal transactions between January 2020 and December 2022 and took a private residential flat in Hung Hom as their headquarters after launching a large-scale search operation across 10 residential rooms, eight companies, and one currency exchange stall on January 5.

According to Rita Li Yim-ping, head of the Syndicate Crimes Investigation Bureau of the Customs and Excise Department, some of the arrestees were found suspicious as they held a lot of bank accounts in the name of companies or individual persons respectively and conducted many transactions over a short time.

Officers then launched an inspection and targeted the residential flat in Whampoa Garden, where the nine arrestees were seen many times.

Police arrested four women aged 39 to 56 in the flat on the spot and confirmed one 56-year-old unemployed woman among them was a core member of the criminal syndicate. She was believed to be responsible for arranging a large amount of money for the headquarters and asked her fellows to deposit the money little by little into their bank accounts.

Two other male syndicate members, one 68 and another 59 were spotted by the police in a currency exchange store in Hung Hom. A 56-year-old man and a 54-year-old woman were arrested in Tai Wai for setting up bank accounts for suspicious transactions. A 56-year-old female insurance agent was caught in North Point as the police believed she was the tenant of the residential place and engaged in money laundering.

During the police's operations,57 bank accounts with 7,600 transactions of the criminals were investigated. A total of HK$6 billion was confirmed to have been laundered, with the largest single transaction involved being HK$31 million.

One arrestee was found to be the operator of 10 companies that run businesses from import and export trade to food and metal equipment sales. However, the companies were confirmed by the police to be shell companies.

The nine arrestees are now in custody pending further investigation.

"This case was made more difficult for law enforcement as the criminals rented a residential flat - which had a security guard and the need for a password to enter - as the money laundering headquarters, " said Customs officers.

"Customs will strengthen the communications with banks and regulatory bodies to combat illegal activities, including money laundering," officers said.