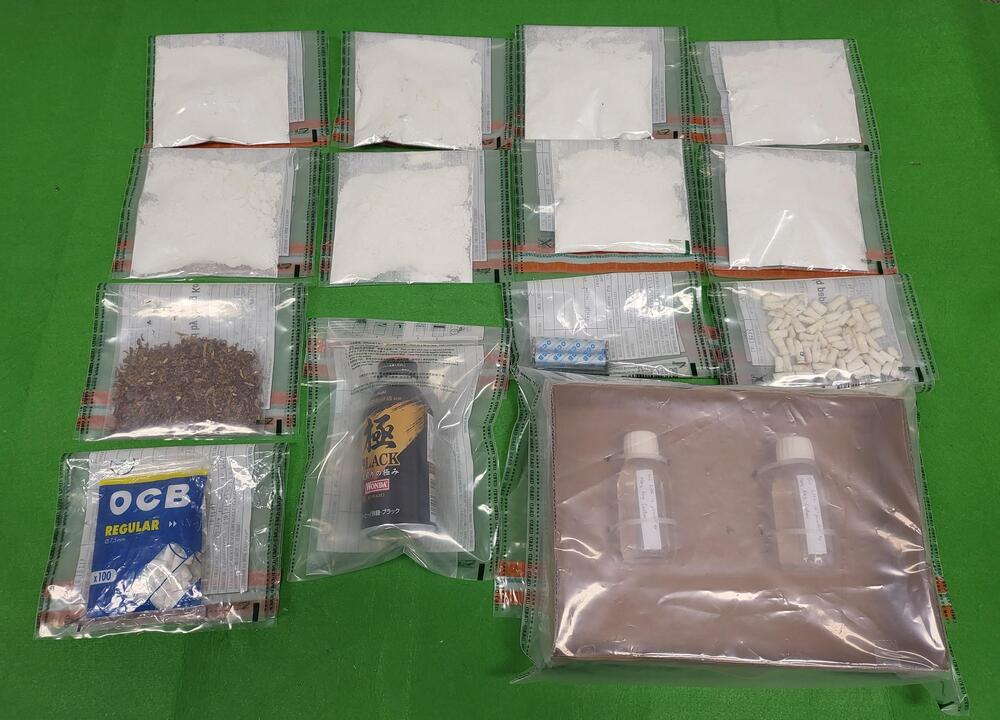 Customs seizes suspected cocaine worth about HK$660,000 at airport
Hong Kong Customs seized about 600 grams of suspected cocaine with an estimated market value of about HK$660,000 at Hong Kong International Airport on May 5.
Officers on that day examined an air parcel, declared as carrying woollen knitwear, arriving in Hong Kong from Chile and found the batch of suspected cocaine concealed inside eight cotton yarn spools.

Upon follow-up investigation, Officers arrested a 24-year-old man suspected to be connected with the case in Wong Tai Sin last Saturday. Later, a small quantity of suspected cocaine and a set of drug-inhaling apparatus were further seized inside the arrested man's residence.

The arrested man has been charged with one count of trafficking in a dangerous drug, one count of possession in a dangerous drug and one count of possession of apparatus fit and intended for the inhalation of a dangerous drug. He will appear at Kwun Tong Magistrates' Courts on Monday.

Under the Dangerous Drugs Ordinance, trafficking in a dangerous drug is a serious offence. The maximum penalty upon conviction is a fine of $5 million and life imprisonment.